Lula just won the first round of Presidential Elections by over 6 million votes.
But the MSM buzz is that he's losing big time and will crash out in the second round. Never mind that the Workers Party swept the board in the poor north east, the largely black coast and nearly all the indigenous Amazon. Never mind that women and blacks support Lula to stop sexist and racist discrimination.
President Bolsonaro 'jokes at a rally " We're going to shoot dead Workers Party supporters" –Bolsonaro avisa em comício: "Vamos fuzilar petistas"
In 2018 Bolsonaro grabbed power with a hysterical media campaign, planned by top US PR agencies, aided by the far right Evangelicals with their 24 hour TV stations plus an army of internet bots, mainly Twitter and WhatsApp.
All it takes is to find a few Lula supporters, among tens of millions, and pay them to admit the worst crimes imaginable and flood the media with their stories 24/7.. and BINGO.. 4 more years on the Gravy Train and a new bonanza to 'extract' Brazil's resources for US corporations, enslave the workers, annihilate the Amazon, and impose forever a fascist militarized political system.
Presidential Election Results
The President is elected based on majority vote through a two-turn system
LulaPT 57,173,187 48.4 %
Jair BolsonaroPL 51,051,226 43.2
Simone TebetMDB 4,913,757 4.2%
Ciro GomesPDT 3,597,503 3.0% etc
These results are based on a total of 118,117,989 valid votes. With 99.89% of vote sections accounted for
***********
Will Brazil Face a Military Coup? US supports Brazil's March Towards Fascism
NO NO Bolsonaro.. Ele NAO
Brazilian demo against new laws further restricting abortion and women's rights
Bolsonaro Trashes the Planet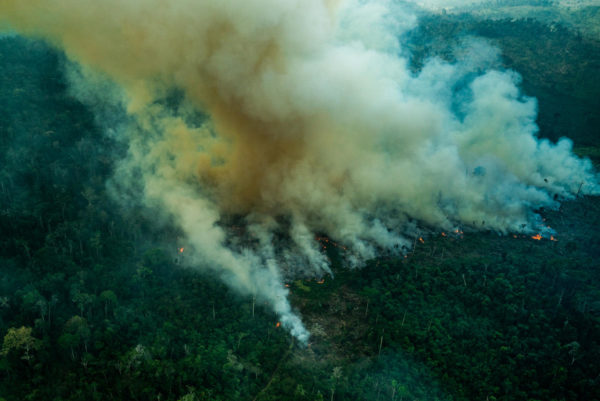 Brazil> Creando Clamor para reeleccion del Criminal NeoLiberal Bolsonaro
Related
Sobre o cerco policial aos anarquistas: o caso do Rio Grande do Sul
Brazilians Revolt: Post-Coup Politicos to pass 'Social Massacre' Package and block Anti-Corruption
Brazil State Terrorism: Eviction, Repression of 600 families in Rondônia.. and the RE-OCCUPATION!
Brazil: URGENT! Cowardly Military Police Surround Tiago dos Santos Camp
see also: Roll up! Capitalist Looters! Come and exploit the Amazon rainforest!
Brazil: Police Evict 5000 Occupiers.. At Gunpoint..Americas, Brazil At 4 am on Friday, 1,500 BOPE killer cops took under siege a building, in northern Rio
Brazil police repress protests against Bolsonaro's policies
Landless MST Camps resisting neo-fascist Bolsonaro Regime
Brazil's Indigenous Women Protest Against Bolsonaro Policies
Bolsonaro involvement in Marielle Franco murder