The 'Macho-Morons commanding the USA's $750 billion a year military seem to be affected by Covid brain fog as they insanely provoke war with Russia.
A war which could just steal some parts of the Russian Federation and cripple their oil and gas industry.. But will certainly cause the extermination of NATO, the USA and life on Earth outside billionaire and military bunkers.
NATO turning Black Sea into arena of military confrontation is extremely dangerous: Russian Foreign Ministry
A journal of NATO's threat to world peace
by Anti-bellum News .. Oct 24, 2021 by Rick Rozoff0
NATO's attempts to turn the Black Sea into an arena of confrontation are extremely dangerous, Russia's Deputy Foreign Minister Alexander Grushko told the Rossiya-24 TV channel on Friday.
"Now they have turned to the Black Sea region, we are observing activity on the territory of Bulgaria and Romania. They have already turned the Baltic Sea into an arena of military rivalry, and they are now intending to turn the Black Sea into an arena of military confrontation.
This is an extremely dangerous path, fraught with the risk of military incidents and escalation," he said.
Massive buildup of NATO troops, armor, missiles on Belarusian, Russian borders
Date: October 20, 2021Author: Rick Rozoff2 Comments
See also:
"Washington is deploying Aegis Ashore ballistic missile defense systems in Romania and Poland. The multi-mission capability of their launchers allows using not only interceptor missiles but also Tomahawk cruise missiles and advanced strike weapons that the Pentagon is developing," Russia's defense chief said
***
Video from Georgian Ministry of Defense. As with all NATO events, conducted exclusively in English.
"NATO is building up its forward presence near the borders of the Russia-Belarus Union State, improving its military infrastructure, creating stockpiles of armaments, military hardware and materiel and practicing troop redeployment," Russia's defense chief said at a joint board meeting of the Defense Ministries of Russia and Belarus.
"Thus, an armored brigade of the US Army and four multinational battalion tactical groups have been redeployed to Poland and the Baltic states. The headquarters of NATO's coalition divisions have been set up in Romania, Poland and Latvia. Efforts are underway to beef up the capacity of the port and airfield infrastructure," Shoigu pointed out.
In Shoigu's estimates, NATO's response force strength has been actually doubled from 25,000 to 40,000 personnel.
"Washington is deploying Aegis Ashore ballistic missile defense systems in Romania and Poland. The multi-mission capability of their launchers allows using not only interceptor missiles but also Tomahawk cruise missiles and advanced strike weapons that the Pentagon is developing," Russia's defense chief said.
Pentagon site issues writ of indictment, veritable declaration of war against Russia
Date: October 20, 2021Author: Rick Rozoff4 Comments
From today's edition of U.S. European Command's webpage. European Command's top military commander is also that of NATO.

NATO HQ: Ukraine to join NATO, build new naval bases in Azov, Black Seas – Anti-bellum
The rhetoric emanating from Defense Secretary Lloyd Austin in recent days – claiming Russia occupies 20% of Georgian territory while he was in Georgia, stating Russia started and is continuing the seven-year war in the Donbass while in Ukraine – and the following from the Pentagon is the harshest denunciation of alleged Russian military aggression that I can remember in my seventy years.
For the record, notwithstanding what is asserted below Russia never invaded Abkhazia or South Ossetia nor did it start a war in Eastern Ukraine.
====
Defense Secretary Lloyd Austin's 'Fact Free Narrative'.. War Fever or 'Brain Fog' in Georgia visit
"Austin Works With Allies, Partners to Deter Russian Malign Activities"
"In 2014, Russia occupied and illegally annexed Crimea from Ukraine and then fomented a war in Eastern Ukraine that has so far killed 14,000 Ukrainians".
"In 2008, Russia invaded the Georgian provinces of South Ossetia and Abkhazia – 20 percent of the nation's land mass.
All nations were shocked by the Russian moves, and the dream of seeing a Europe "whole, free and at peace," that had seemed possible with the fall of the Soviet Union in 1991, suffered a blow."
"…Russia still occupies the Georgian provinces and Russian troops still kill Ukrainians in the Donbas region of Ukraine. Russian President Vladimir Putin still insists Crimea is part of Russia".
"Secretary of Defense Lloyd J. Austin III is visiting the frontline states of Georgia, Ukraine and Romania before traveling to Belgium for the NATO Defense Ministerial Meeting in Brussels.
Part of his trip is to reassure allies of America's commitment to the Trans-Atlantic Alliance. Part is to reassure specific allies of America's "unwavering support" of their sovereignty and territorial integrity".
***
The framework addresses the gorilla in the room: Russia. "First and foremost, we are committing to assistance that will help the Ukrainian counter Russian aggression," said the senior official. "This relates to our extensive training mission that kicked off in 2015, after the Russian invasion, and has grown ever since."
The United States has about 150 troops at a Ukrainian military center in the western part of the country that are conducting the training mission. The framework continues this mission to expand Ukraine's military capabilities.
With Turkish partner, Ukraine to unite Black Sea region under NATO aegis
Date: October 7, 2021Author: Rick Rozoff0 Comments
Ukraine, NATO discussing joint efforts in Black Sea region – Kuleba
Ukraine is discussing an initiative to unite efforts in the Black Sea region, including with NATO, Ukrainian Foreign Minister Dmytro Kuleba has said.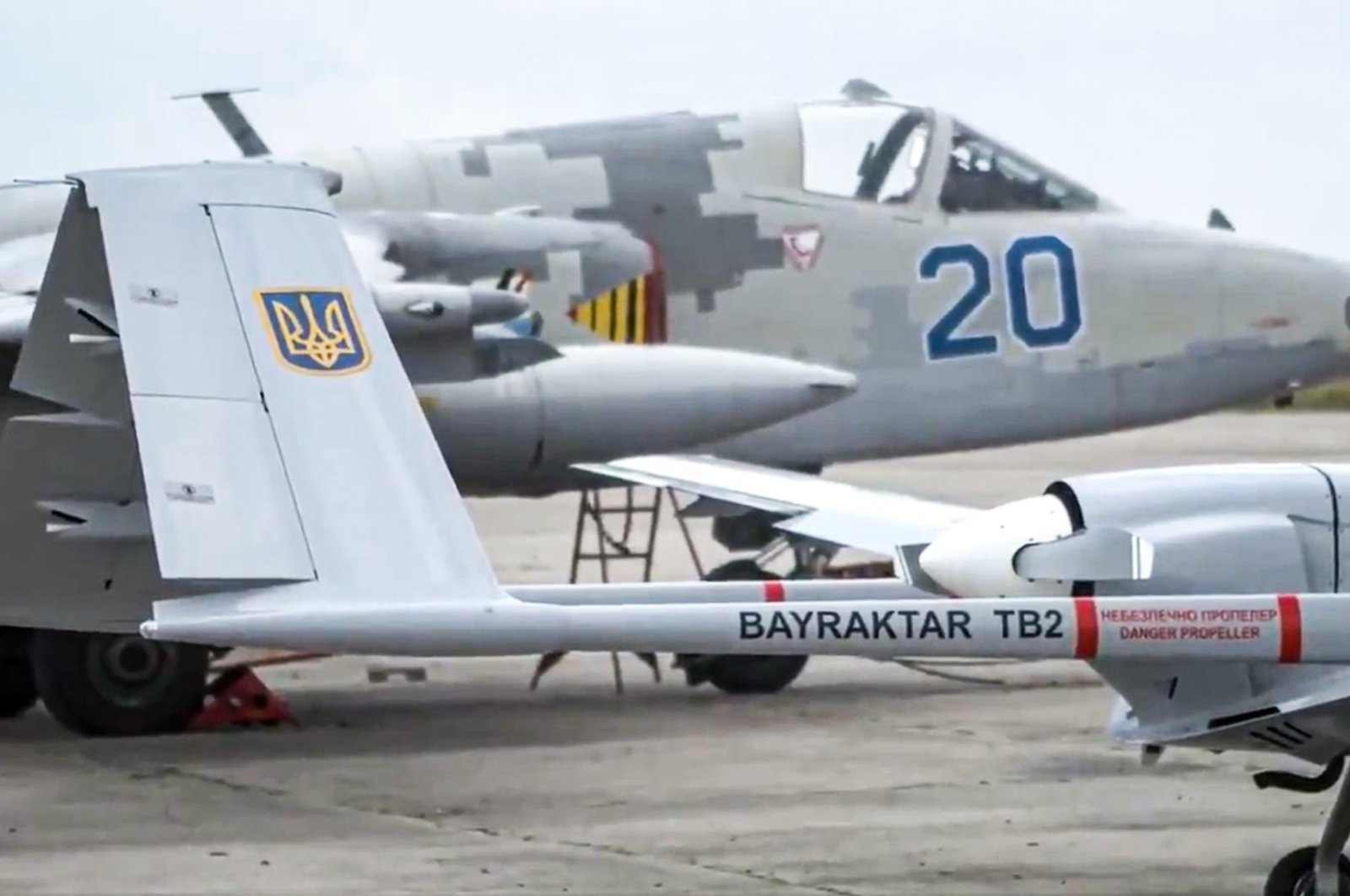 He said this at a briefing following his talks with Turkish Foreign Minister Mavlut Cavusoglu in Lviv on Thursday, October 7….
"A strategic initiative by the president of Ukraine states that NATO countries, as well as Ukraine, Georgia and even Moldova, can unite their efforts in the Black Sea region. And this initiative is being discussed now in various capitals, including with NATO," Kuleba said.
He noted that Ukraine is ready to take further steps at the bilateral level with Turkey in order to strengthen their partnership on Black Sea security.
U.S. is Ukraine's strategic ally in "countering Russian aggression," to provide $300 million more in military aid
Date: September 25, 2021Author: Rick Rozoff0 Comments
Ukraine, U.S. to strengthen defense cooperation – Kvien
"President Zelensky and President Biden met recently at the White House….Both President Biden and President Zelensky are committed to Ukraine's Western orientation and full Euro-Atlantic integration," [U.S. Chargé d'Affaires Kristina] Kvien said.
She said that the United States and Ukraine were going to work together using tools like the Strategic Partnership Commission and a new Strategic Defense Framework between the Ministries of Defense of Ukraine and the United States to strengthen the two countries' relationship even more.
"The Strategic Defense Framework will provide the structure around which we base our defense cooperation. We will work on issues like countering Russia's aggression, fighting corruption, promoting Black Sea security, defense industry reform and cybersecurity," Kvien said.
She recalled that the United States had allocated $400 million in security assistance to Ukraine this year alone and $2.5 billion committed since 2014.
****
The U.S. House of Representatives earlier approved the National Defense Authorization Act for Fiscal Year 2022. The document envisages the provision of $300 million in security assistance to Ukraine.
FM: Britain, Turkey arming Ukraine for war with Russia with EU, NATO backing
Date: September 25, 2021Author: Rick Rozoff0 Comments
Kuleba on Zelensky's meetings in New York: Ukraine strengthening partnership with powerful players
Ukrainian Foreign Minister Dmytro Kuleba has emphasized the importance of bilateral talks held by President Volodymyr Zelensky in New York with the leaders of Britain and Turkey, as well as with the European Commission president and the NATO secretary general.
Royal Canadian Air Force CF-188 Hornets intercept Russian aircraft over the Black Sea
"An important result of the Ukrainian delegation's visit to New York was the meetings held by Volodymyr Zelensky with UK Prime Minister Boris Johnson and President of Turkey Recep Tayyip Erdogan. As envisaged by our foreign policy strategy, Ukraine is strengthening strategic partnerships with powerful players and forms a system of global and regional security with them."
NATO fighters launch Quick Reaction Alert for Russian aircraft in the Black Sea
****
He recalled that last year, Kyiv and London launched a new stage of strategic partnership, as part of which Ukraine and the United Kingdom are strengthening the Ukrainian Navy. And recently an agreement has been reached to build missile boats for Ukraine….
Turkish and Polish Air Forces conduct combined flying drills
"…Turkey is a key player in NATO and the Black Sea region," Kuleba wrote, recalling joint projects on strike drones and warships. The construction of the first corvette for Ukraine is currently underway in Turkey. "I am convinced that we will establish the production of Bayraktar drones in Ukraine.
These formidable combat vehicles, some of which already have Ukrainian engines, are currently one of the most effective types of weapons in the world," the minister said.
****
"I am convinced that joining NATO is [only] a matter of time."
Ukrainian foreign minister: NATO would defeat Russia in Black Sea war
Date: July 2, 2021Author: Rick Rozoff8 Comments
Today's Ukrainian press cites the nation's foreign minister, Dmytro Kuleba, confidently voicing a number of assertions regarding the Black Sea – as the U.S.-led, 32-nation Sea Breeze war games are occurring there – not all (or many) of his comments consistent with each other.
Kuleba: Russia has no chance succeed in confrontation with NATO
For example, he accuses Russia – he does little else in his professional role – of being willing to escalate tensions in the Black Sea region on the one hand, but still avoiding a direct confrontation with NATO as, he affirms, they would lose such a conflict on the other.
With those comments and others, it's not so much a matter of how much of what he says is true, how much be believes it's true, how much he's praising NATO to secure its further support and services, and how much he's simply blustering – or talking through his hat as the charming if outdated expression has it.
What's important is that the foreign minister of a nation backed uncritically by NATO, the U.S. and the European Union is making provocative claims of the nature he's making. Claims that at root entail a confrontation between a nuclear power and a military bloc that includes three nuclear powers.
In an interview with the American magazine Newsweek published today he expressed the above convictions in these words:
"I do believe Russia is ready to escalate some local tensions in the Black Sea region, but I do not see them being suicidal. They may pinch and provoke here and there. But Russia will not risk a full-scale confrontation with NATO, clearly realizing they have no chances to succeed in it."…… continued .. (dozens more similar reports Anti-bellum News )