shared with thanks from Its going down…. support HERE
644 total views,  644 views today
The following editorial looks at the recent revolt in Minneapolis in the context of both the COVID-19 pandemic and the overall social war in the so-called US.
Endlessly, we hear "why are they looting and burning their own community?" As if by geographic proximity, the Targets and Autozones and McDonalds and even the sacred small businesses have ever belonged to the workers and poor who now light them ablaze.
At a time where historic unemployment and disparity meets skyrocketing corporate profits and the advent of the first 'trillionaire,' we hear the scolds and defenders of the present order mobilizing to shame those who are reclaiming their time, their labor and their lives.
They remind us that there is a 'correct' way of doing things, that there are channels and representatives we must go through to seek justice. Meanwhile, the stores are burning, people are pushing police into retreat, and dancing in the streets.
George Floyd's life was stolen by the Minneapolis Police Department. Another name on a long list of black lives that have been cut short by police violence. Oscar Grant, Mike Brown, Tamir Rice, Eric Garner, Freddie Gray, Sandra Bland, Philando Castile, Marcus David Peters, Breonna Taylor…every city has its list.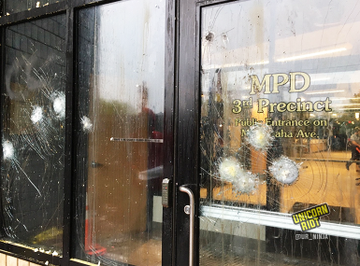 Yet it keeps happening. The script runs on repeat every time, wearing people down, retraumatizing families and communities, and ultimately leaving the institutions and police forces who perpetuate it in place – with minor reforms, at best.
Continue reading "Looted Targets and Trillionaires: Solidarity With the Rebels in Minneapolis.. May 28"