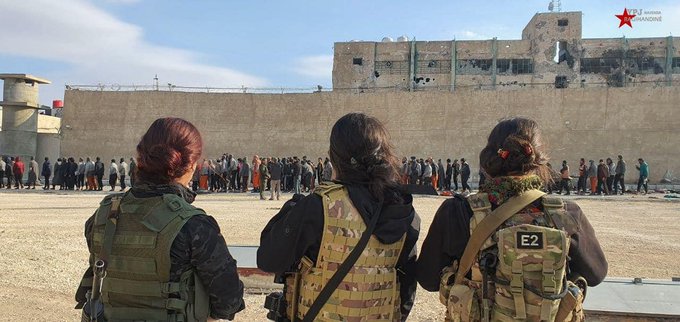 YPJ women fighters watch 100's of defeated ISIS terrorists surrender: 'We defeated ISIS mercenaries once again'
The Kurdish-led Syrian Democratic Forces (SDF) took full control of the al-Sina'a prison on Wednesday
Islamic State group fighters, who surrendered after clashing with Kurdish-led Syrian Democratic Forces in Hassakeh, northeast Syria, Monday, Jan. 24, 2022 © Kurdish-led Syrian Democratic Forces, via AP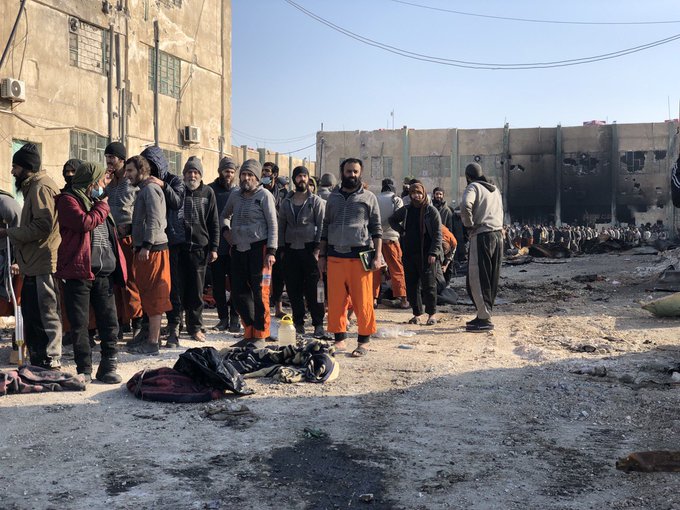 The Kurdish-led SDF have beaten off Islamic State (IS, formerly ISIS) terrorists at the al-Sina'a prison in the northeastern Syrian city of Hasaka.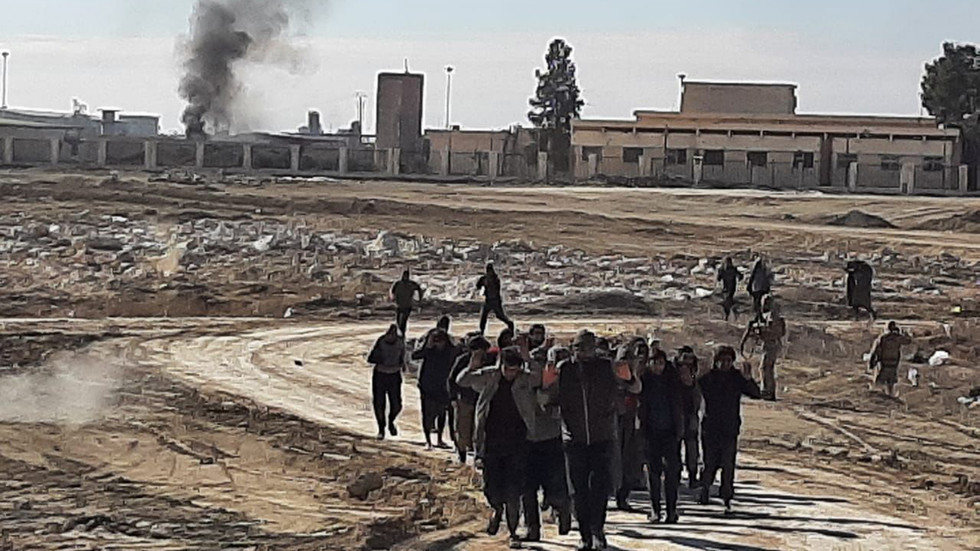 In a tweet on Wednesday, spokesman Farhad Shami confirmed the victory, stating that all IS militants had surrendered just hours after 500 handed themselves over following earlier clashes.
"Game Over Daesh," he wrote in a subsequent tweet.
Shami shared photos from the prison in the aftermath of the battle.
The SDF (Syrian Democratic Forces) is a coalition army formed by the Rojava women and men's defense militia's (YPJ and YPG). But soon it became a multi ethnic democratic army including dozens of defense militias including Muslim, Christians, Azadis, Turkmen, Syriac, etc. The SDF is responsible for defeating and expelling the ISIS terrorist regime, with US led Coalition air support, and promoting cooperative industry, revolutionary direct democracy and women's equality in the AANES controlled area, still under embargo and daily Turkish attacks.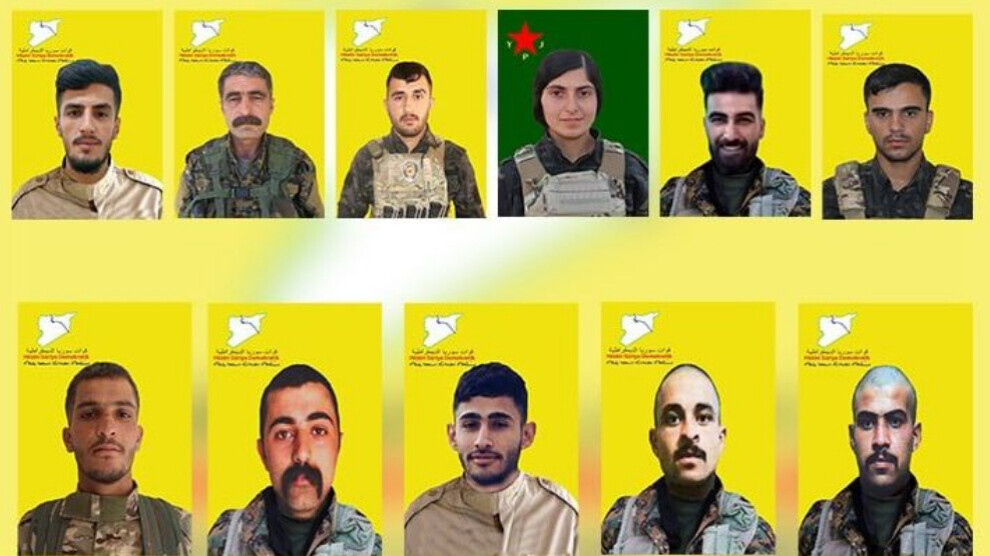 SDF announces the names of eleven of its fighters martyred in Hesekê. The SDF gighters and volunteers suffered at least 17 dead in the battle against ISIS
850 children and minors the UN children's agency believes to have been caught in clashes at the prison complex.
UNICEF has registered its concern for the fate of the children who had been living alongside some 5,000 prisoners since it was seized by militants last Thursday.
SDF responds to UNICEF..SDF called on the UNICEF and humanitarian organizations to provide, through a clear action plan, sustainable support to the Autonomous Administration to construct rehabilitation centers that meet humanitarian and international standards.
"Every day counts. It's very hard to even imagine what atrocities these children are witnessing," UNICEF's Middle East and North Africa regional advocacy and communications head, Juliette Touma, said on Tuesday.
The children, who had reportedly been detained for suspected links to IS during the US-backed campaign in 2019, were being held in a dormitory at the facility. The SDF said IS militants had been holed up in the building. 
The Kurdish-led forces said the children were being used as a "human shield."
Sina'a prison is the largest facility operated by the SDF.
Related News
700 children used by ISIS placed in rehabilitation centers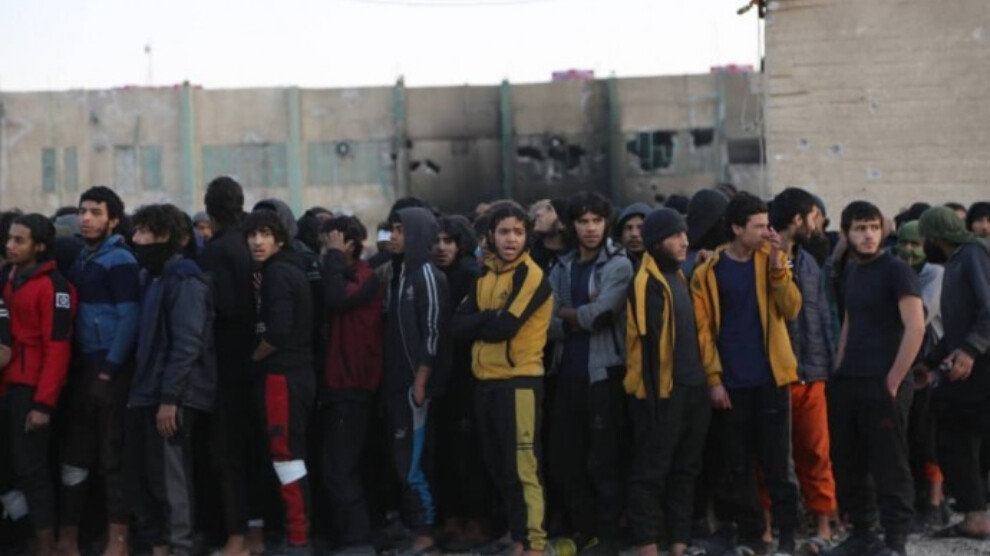 Operations against ISIS continue after Sinaa prison attack in Hesekê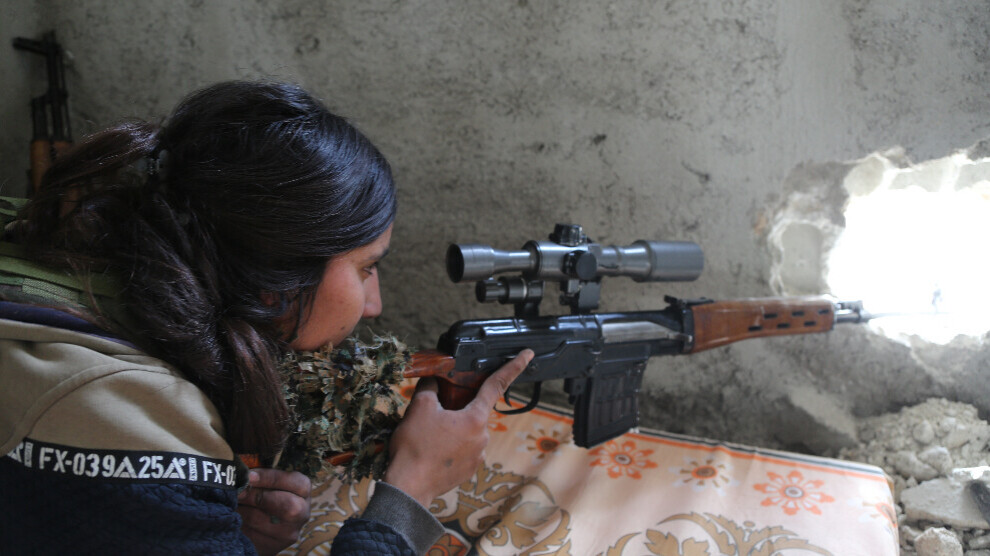 YPJ: We defeated ISIS mercenaries once again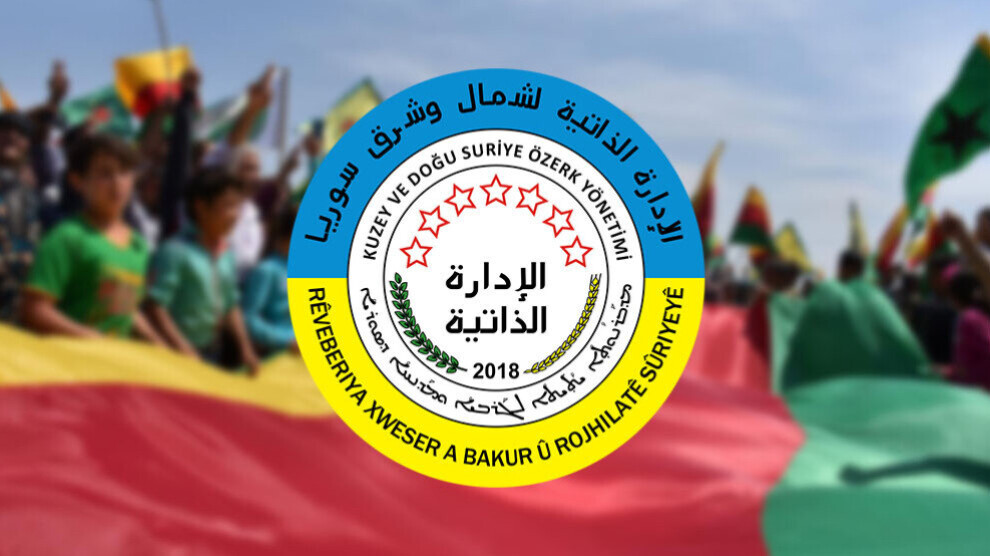 Autonomous Administration: Hesekê operation is second milestone in resistance against ISIS
First images from Sina prison under full control
Turkey attacks Manbij and al-Bab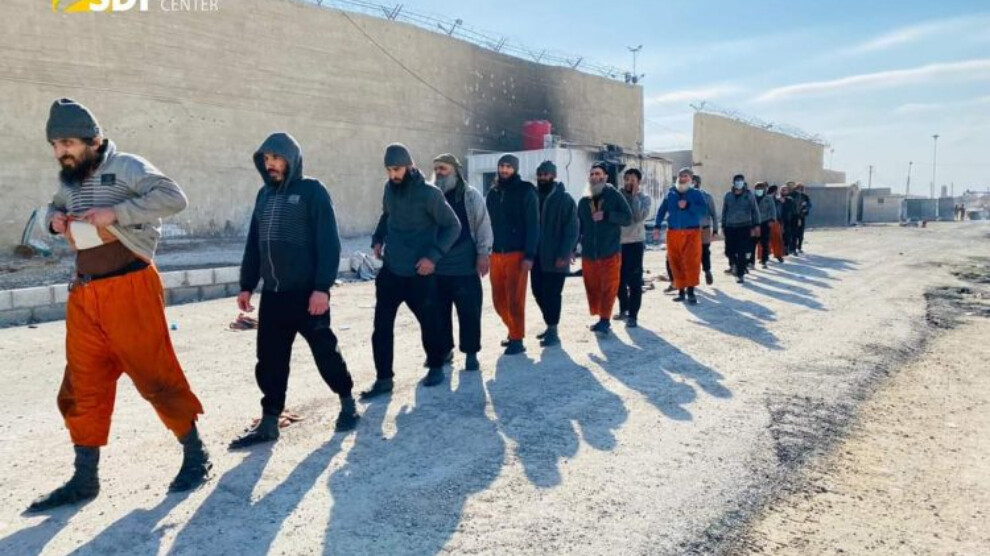 Around 1000 ISIS members surrendered to SDF in Heseke
SDF takes control of base evacuated by Damascus regime in Raqqa
SDF rescues 9 people taken hostage by ISIS mercenaries in Hesekê prison – NEW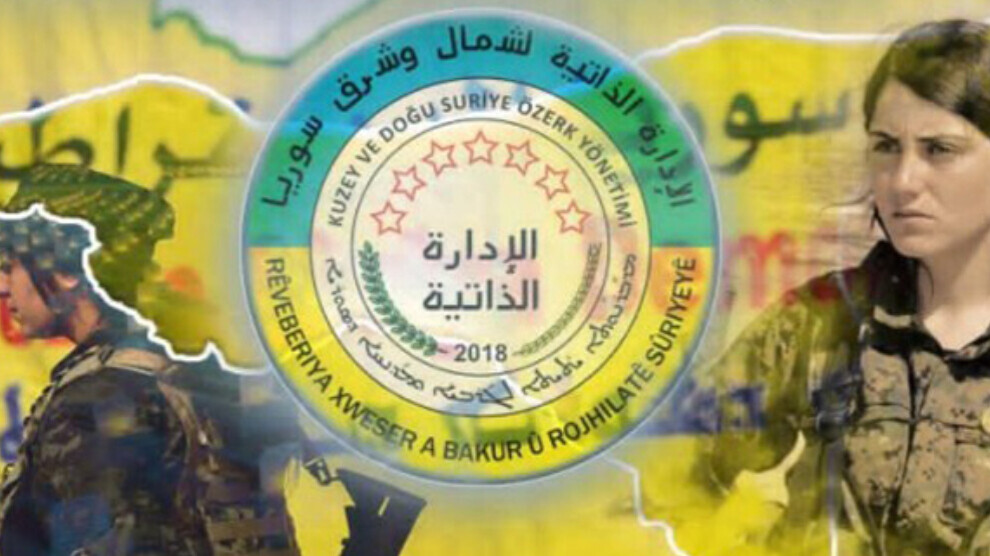 Autonomous Administration: Our forces frustrated the ISIS plan carried out by Turkey
SDF fighters besiege the remaining ISIS members in Hesekê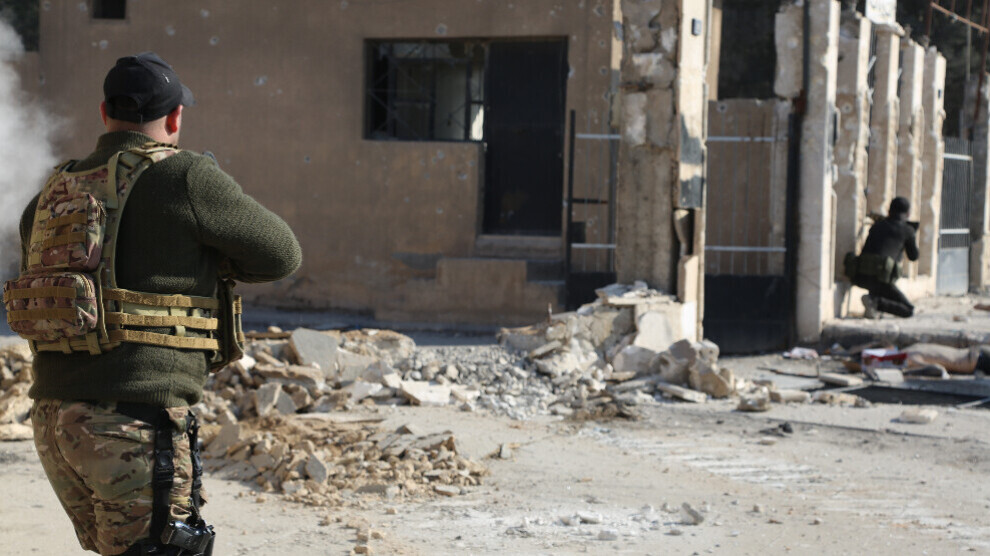 SDF publishes balance of fighting in Hesekê: 175 mercenaries killed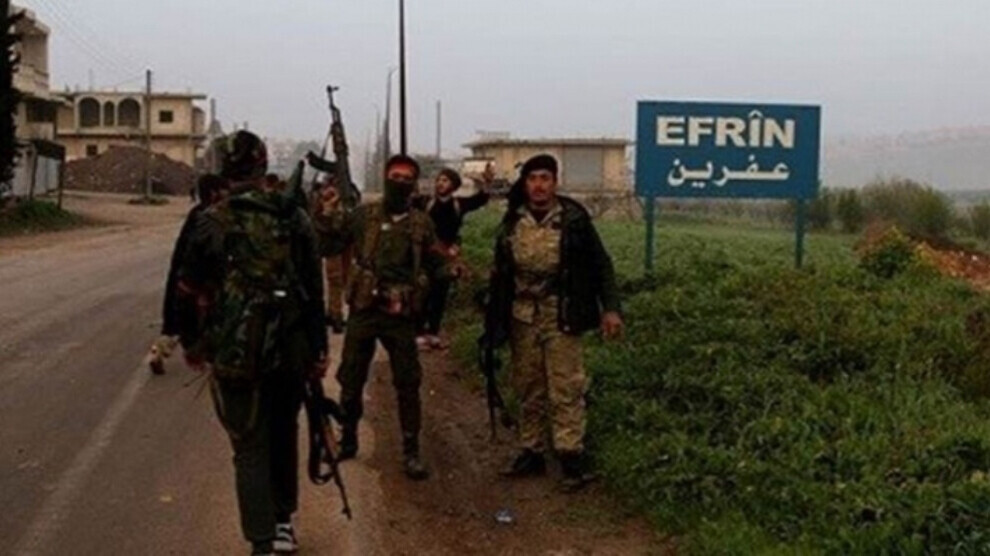 Four more people kidnapped in Turkish-occupied Afrin
SDF confirms that 17 of its fighters and volunteers fell in ISIS attack
Turkish attack kills two YBŞ fighters in Shengal
ISIS killed 7 members who tried to surrender to SDF in prison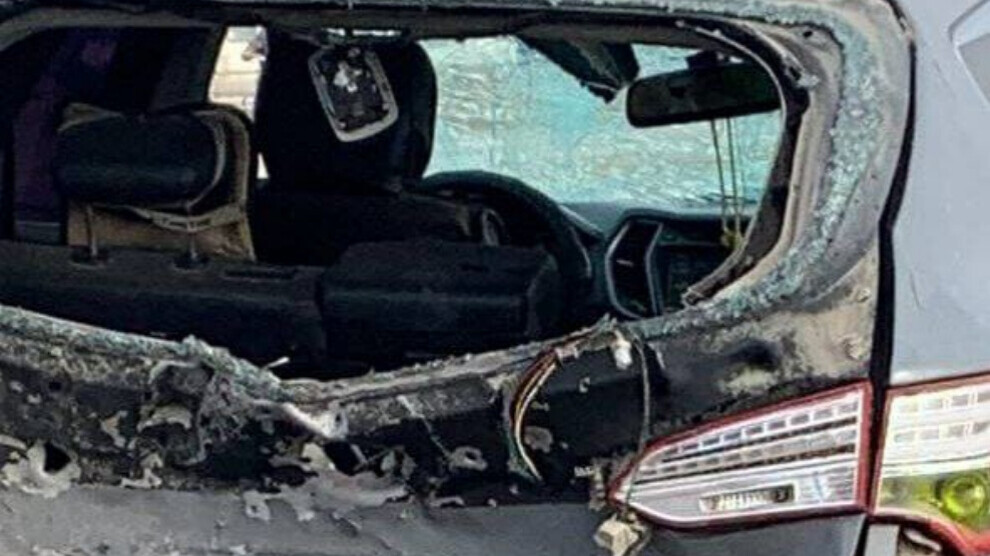 Turkish airstrike targets vehicle on its way to operation against ISIS