Convoy goes Planetwide
Four Canadian provinces have agreed to modify or abolish their COVID-19 restrictions in the face of ongoing protests led largely by the nation's truckers.That's not bad for a movement that Canadian Prime Minister Justin Trudeau dismissed as a "small fringe minority" when it started late last month.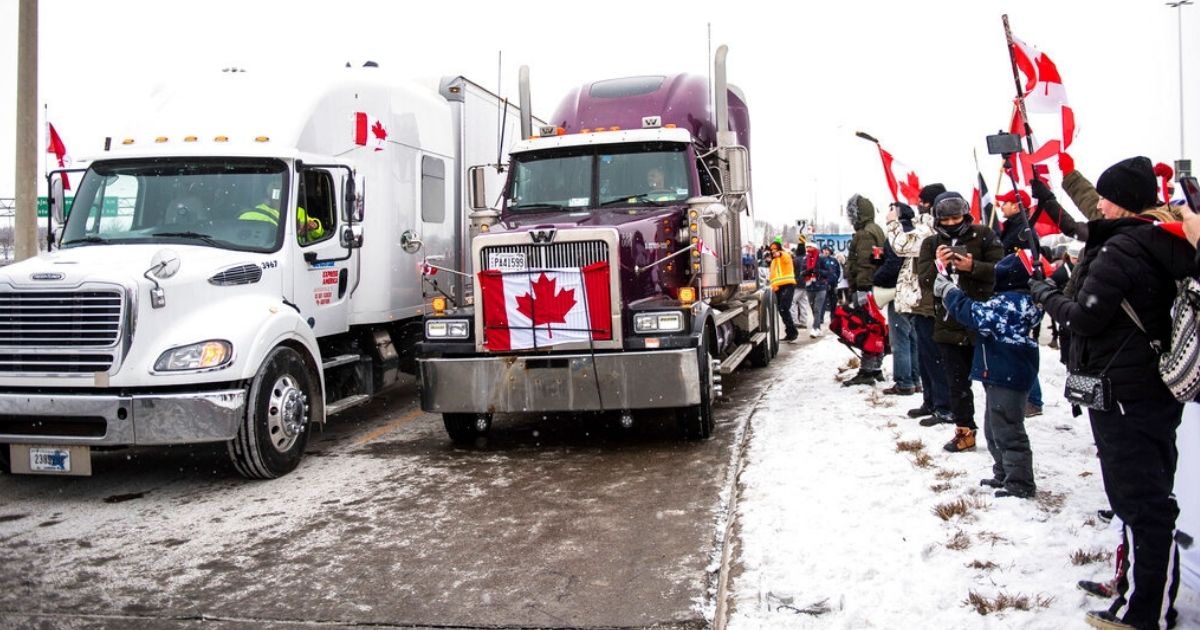 Despite a billion Deceptions, lies and mass murder it is finally clear to many that now ineffective boosters give near zero and short protection and the Omicron variant is just like a dose of the flu.
Even the deluded authorities are cashing in their immense profits. The vaccine companies are selling up and laughing all the way to the bank with Immunity from Prosecution for the still growing tsunamni of 'adverse reactions'. CEO of Moderna has sold off millions in stock…Feb 13, 2022 and greedy Pfizer has finally been stopped from jabbing kids under 5 ….
Freedom Convoys are rolling across Europe against remaining rampant restrictions in France, Austria, Germany Italy… as the US desperately tries to divert attention to a fake nuclear war with Russia.
Countries like Ireland, Sweden, Norway, Israel, the Czech Republic, the United Kingdom, Spain and Denmark are all removing restrictions and mandates, despite having lower vaccination rates than Canada.
Now is the time for one great push to destroy our fear psychosis and stop the criminal authorities who have used the Pandemic to line their pockets and multiply their powers.
Now is also time to force closure of the 200 bio warfare laboratories sponsored by the USA in 25 countries and enforce a strict worldwide ban on such activities.
Fingers crossed that some insane 'Gain of Function' scientists are not ordered to release an even more dreadful virus.