Curso práctico de Etnobotánica y Permacultura .. Practical Ethnobotany Course – Woodland Plants 

in English below..

"Soy un organizador, agroecólogo y diseñador anarquista con sede en Somerset, en el suroeste de Inglaterra. .. Para aprender más sobre permacultura echa un vistazo a Empty Cages Design aquí " … " Aprendí cómo cultivar alimentos en lan carcel  durante una sentencia de 3.5 años por mi papel en la lucha contra pruebas con animales, como parte de la histórica campaña

"

Stop Huntingdon Animal Cruelty".  ..    Nicole
Curso práctico de etnobotánica: plantas de bosque, primer día
By Nicole · Blog Etnobotánica
La semana pasada, (26 abril) tuve el placer de asistir a la primera parte de un curso de un año de Practical Ethnobotany and Plant Identification Práctica Etnobotánica e Identificación de Plantas con la Escuela Woodcraft.
Debo admitir que estaba muy nervioso. Mi salud impredecible y mi dolor crónico son una gran barrera para el aprendizaje y me llevo a sentir como un verdadero misterio. A pesar de que estaba completamente destrozado el tercer día, los días que pasé aprendiendo en el bosque fueron increíbles.
La primera parte de la mañana cubrió los aspectos prácticos inevitables y cómo se estructura el curso, así como las expectativas para las evaluaciones. La etnobotánica consiste en aprender sobre los usos de las plantas y los árboles. Esto incluye sus usos comestibles, médicos y artesanales, así como el folclore y la relación histórica que los humanos tienen con las plantas. ¡Me fascina por completo!
Luego nos sumergimos directamente en aprender sobre los usos de la corteza de árbol. John Ryder, el maestro principal, es un leñador experimentado. Él compartió con nosotros sus experimentos con árboles nativos y cuáles tienen corteza suficientemente maleable. Describió cómo, en un clima británico, la corteza de abedul tan comúnmente utilizada en Escandinavia no siempre es lo suficientemente espesa.
Ha trabajado regularmente con muchos árboles, incluyendo sicómoro, coníferas, castaño, cedro, sauce, cerezo, olmo, sauce, roble y corteza de lima. Muchos de sus experimentos se basaron en la lectura de cómo los pueblos indígenas en la costa noroeste de los Estados Unidos usaban ladridos, especialmente del cedro rojo occidental, que es un árbol sagrado y se llama 'árbol de la vida' debido a sus diversos usos.
Aprendimos sobre los aspectos básicos del tejido y el plegado y cómo se trabaja la corteza a través de una humectación suave para que esté lo suficientemente seca como para doblarse sin romperse, pero no demasiado húmeda como para encogerse. Él nos mostró estas hermosas cestas de bayas. Todo el tejido me recordó a las canastas que usaba de niña en Sri Lanka. También aprendimos sobre fibras y cordeles y también sobre cómo se pueden usar para encender fuego y vestimenta.
---
"Bienvenido al sitio web de Nicole Vosper. Soy un organizador, agroecólogo y diseñador anarquista con sede en Somerset, en el suroeste del Reino Unido.
Mi interés principal es cómo desmontar y reemplazar la agricultura industrial y animal con sistemas que son sostenes de vida y liberadores. Me enfoco estratégicamente en la construcción de la agroecología y la autonomía alimentaria y en la resistencia a las cárceles y la represión. En este sitio web puede ver mi trabajo hacia estos objetivos".  ver aquí .. Empty Cages Design

---
Phil de la escuela Woodcraft nos habló sobre el uso seguro de herramientas, ¡lo cual siempre es importante en el bosque! Luego salimos a caminar por la planta, debo admitir, mi parte favorita del curso. John nos presentó a las  plantas indicadoras de la antiguidad de los bosques.
La razón por la que ciertas plantas indican la edad del bosque de esta manera es el tiempo que tardan en moverse y reproducirse, por lo tanto, el tiempo que tardan en colonizar nuevas áreas puede ser increíblemente lento, por lo tanto, un indicador de la edad. El bosque antiguo se clasifica como 400 años o más, y también hay bosques semi-antiguos, plantaciones y bosques secundarios.
Algunas de las plantas indicadoras que aprendimos incluyeron:

,
1. mercurio de perro (Mercukialis perennis) (catalan: Melcoratge de bosc  )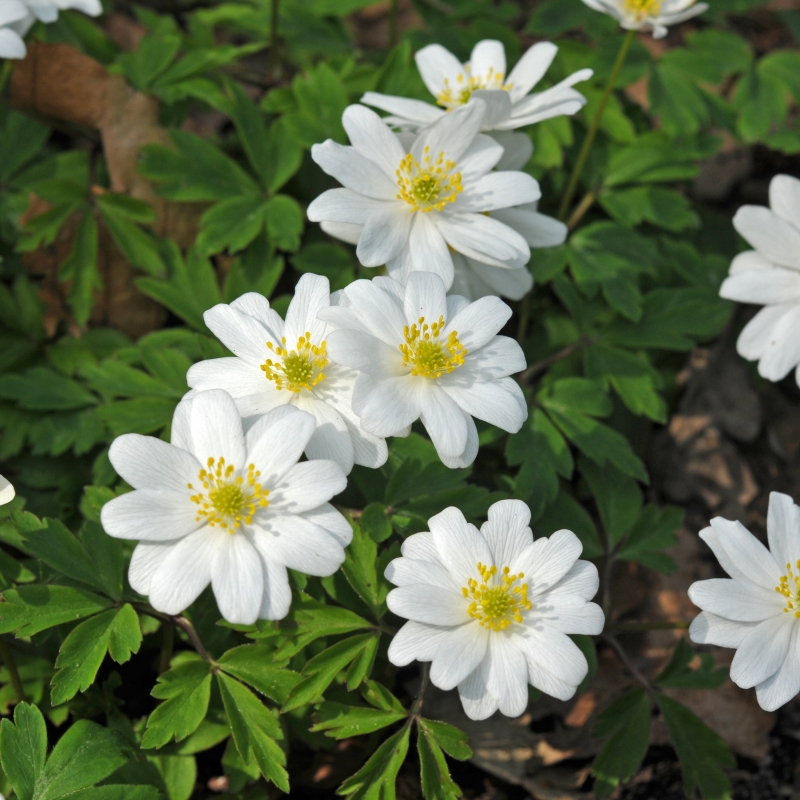 2. anémona de madera (Anenome memorosa) (catalan: Buíxol blanc )

3. y Sanicle (Sanicula europaea).  (catalan: Sanícula  ) 

Luego llegamos a un pequeño claro. El dosel abierto y el acceso al sol dieron vida a una diversidad de plantas.
4. (Digitalis purpurea, Emborrachacabras)  (Betonica officinalis  .  (catalan: Didalera porpra-Digital porpra  )
La dedalera es una planta pionera (tierra abierta colonizadora).
5. También vimos la hermosa   Bardana  (Betonica officinalis),  (catalan: Betònica  )   una de mis plantas favoritas: es un tónico para los nervios y ayuda a reducir la ansiedad. Lo he usado durante años como parte de mis mezclas PMT.
6. (Hyacinthoides hispanica) ..Jacinto de los bosques (catalan: Jacint  )

Aprendimos sobre los diferentes tipos de campanillas y las amenazas a las poblaciones nativas de las campanillas españolas (Hyacinthoides hispanica).
7.   (Ajuga reptans  .. Consuelda Media)  (catalan: Búgula  )   Una nueva planta para mí fue Bugle tiene propiedades astringentes y se ha utilizado para frenar el sangrado y ayudar con el dolor de garganta.
8. (Euphorbia amygdaloides), Lechetrezna de bosque   (catalan: Lleterola – Lleteresa ) La espuela de madera es irritante y ha tenido históricamente la reputación de curar mostos.
9. (Cirsium palustre)   cardo de pantano.  (catalan: Cardigassa palustre ) También encontramos un hermoso Marsh Thistle. Todas las raíces     de cardo son comestibles y debido a su naturaleza bienal, es mejor cosecharlas al final del primer año o al principio del segundo.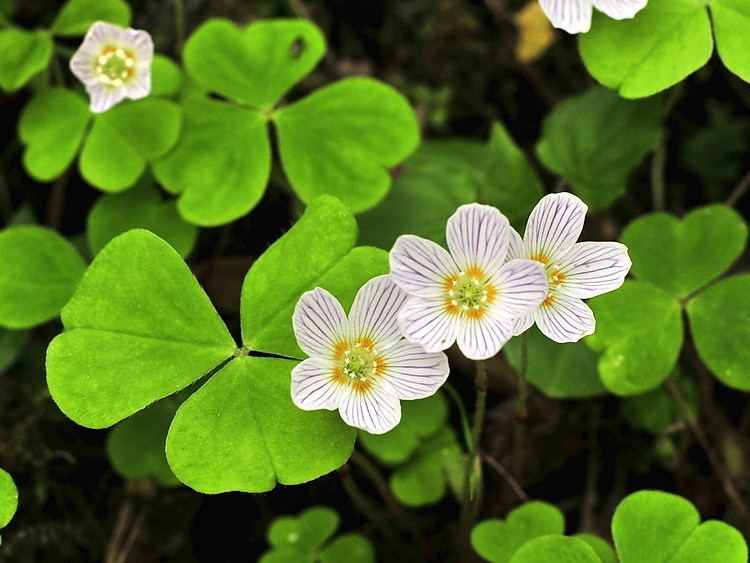 10. El Wood Sorrel  , Aleluya,   (Oxalis acetosella) (catalan: Pa de cucut ) era delicioso, un dulce sabor a manzana y limón. Aunque no puedes comer demasiado debido al ácido oxálico.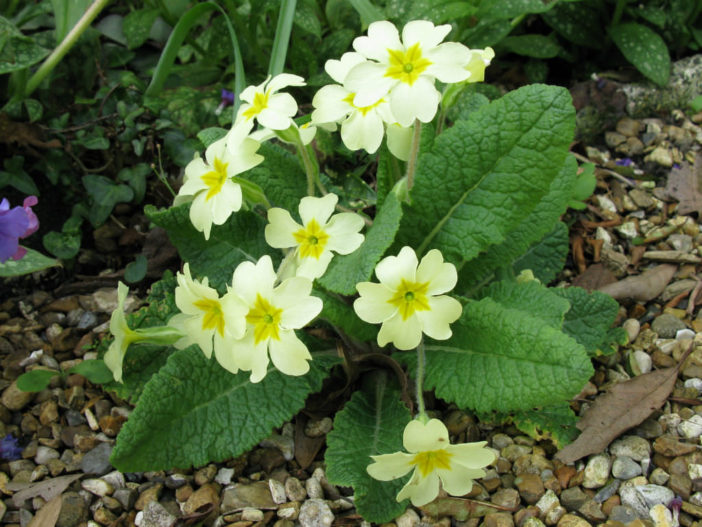 11. (Primula vulgaris   Primavera) (catalan:  Primavera – Cucut) primrose. También encontramos muchas prímulas, que aprendí que también son comestibles.
12. (Cardimine hirsuta) ,   Mastuerzo menor (catalan: Cardamine )  Sin olvidar Hairy Bittercress  y su sabor picante.
13. (Conopodium majus )  Castañuelas. (catalan: Anyol )  Luego aprendimos sobre dos fuentes de almidón: las pepinitas fueron muy divertidas para desenterrar.
14. (Ficaria verna) Celidonia Menor (Lesser Celandine/Pilewort)(catalan: Herba de les morenes – Gatassa (Nom científic: Ranunculus ficaria )  )  La celidonia menor también tiene raíces comestibles y ha sido históricamente conocida como "Pilewort" porque, usted lo adivinó, supuestamente trató las pilas (hemorroides) .
¡Al final de nuestra primera caminata de la planta recojimos un poco de avellano listo para hacer algunas cestas!


Curso práctico de etnobotánica: plantas de bosque, segundo día

Por Nicole ·
El dia dos trajo más aventuras en el bosque. Unas plantas que he visto durante años pero que nunca supe de nada me cobraron vida.
15. (Teucrium scorodonia)

John nos presentó a la escorodonia, (Wood Sage)   (catalan: Escorodònia  )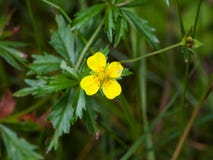 16. y (Potentilla erecta) Tormentila,(catalan: Tormentil·la ) un fuerte astringente. Probamos puntas dulces de mora y aprendimos la diferencia entre fresa y fresa estéril (¡la punta de la hoja!).
17. (Glechoma hederacea  hiedra terrestre , (ground ivy). (catalan: Heura de terra  )  Una de mis favoritas fue Ground Ivy , cariñosamente conocida como 'snot buster' (rompe-mocos) por su efecto en la limpieza de los senos paranasales. También se ha usado para dar sabor a cervezas y para la salud del hígado.
18. (Geranium robertianum) Hierba de San Roberto (catalan: Herba de sant Robert  ) Herb Robert fue otra planta comestible y medicinal que se nos presentó. Debo admitir que no es mi favorito, pero aprender sobre sus propiedades para ayudar a sangrar como una 'hierba de carpintero' me hizo sentir más afectuoso.
19. (Arum maculatum)        (calves foot/Lord and Ladies) (catalan:  Sarriassa) También aprendimos algo sobre la planta – señores y señoras- también conocido en inglés como 'jack' en el púlpito 'y' cuckoo-pinta '. La raíz solía usarse como fuente de almidón para endurecer la ropa, pero era tan cáustica en las manos que dañaba la salud de los trabajadores de la lavandería. Tiene un truco astuto para atrapar moscas para la polinización y luego soltarlas.
20. (Taraxacum officinalis) dandelion    diente de león. (catalan: Pixallits  ) Luego nos movimos hacia los bordes del campo y los bordes de las carreteras, encontrando el diente de león (Taraxacum officinalis), ¡probablemente mi planta medicinal favorita en el mundo!
21. (Cardamine pratensis) Berro de prado cuckoo flower. (catalan: Creixent de prat  )
También llamado Lady's Smock,  tiene un sabor picante sutil.
.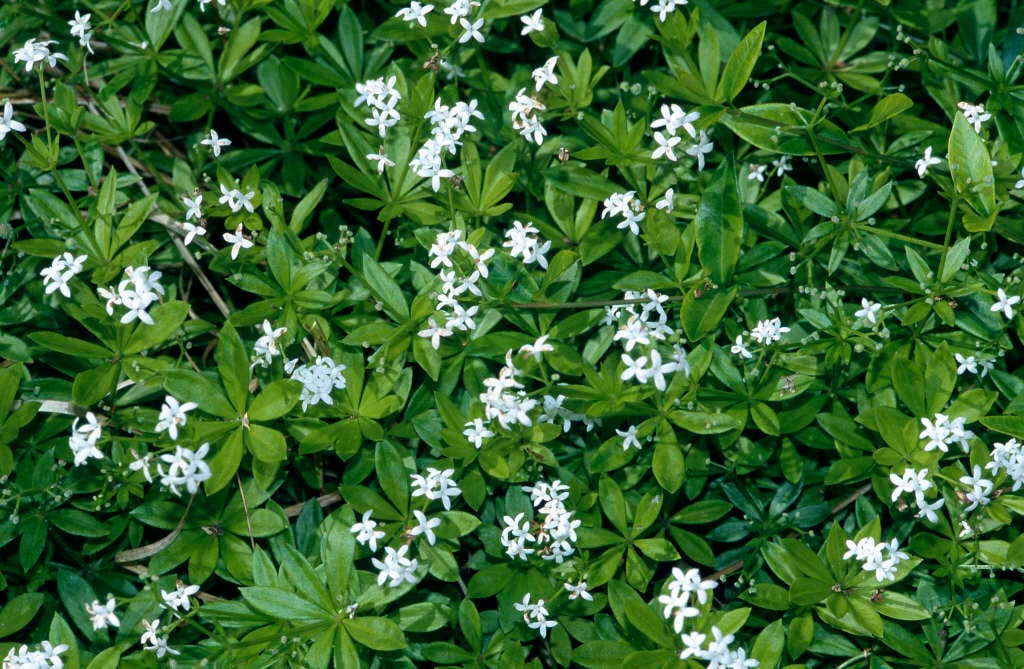 22. (Galium odoratum)  Asperilla    Sweet Woodruff.  (catalan: Espunyidella d'olor) Se usó como una hierba derramada.
 23. (Lamium album) ortiga blanca    White Dead Nettle , (catalan: Ortiga blanca – Ortiga morta) que es comestible, ha sido llamado cariñosamente zapatos de hadas, a mi abuela que falleció este invierno le habría encantado saberlo.
24. (Lamium galeobdolon)      Ortiga muerta amarilla   (catalan: Ortiga morta groga ) Yellow Archangel  también tiene las mismas propiedades.
25. (Plantago lanceolata)  llantén mayor​(catalan: Plantatge de fulla estreta ) ribwort plantain? No podíamos olvidarnos del llantén con su increíble capacidad para calmar las picaduras y las mordeduras, además de tener raíces y semillas comestibles. ¡Es una de las hierbas tatuadas en mi manga!
26. (Viola odorata)     violeta  violet   Además de Violetas dulces  (catalan: Viola d'olor )

27. violeta de monte    dog violet  y Violetas de perro (Viola riviniana) que son mucho más pequeñas en términos de hábito de crecimiento. (catalan:  viola.  Aquesta viola no es troba en Catalunya )

 28. (Rumex spp.)          acedrera   dock.    (catalan: Agrella _ Paradella  ) Encontramos montones de acedreras, que pueden ser difíciles de identificar pero tienen una gran raíz comestible. Common Sorrel también se ha usado mucho en sopas por su sabor a limón.
29. (Stellaria holostea)   estrella    Greater Stitchwort.   (catalan: Rèvola) También encontramos la estrella  y pudimos ver sus cualidades jabonosas debido a su contenido de saponina.
30. (Mentha aquatica)   Water mint   (catalan:Menta d'aigua) En el borde del agua había menta acuática que también sabía delicioso.
31. (Alliaria petiolata)  Garlic mustard     (catalan:Herba d'all – Aliària  )    Nadie puede olvidar a 'Jack by the Hedge'  o Hedge Garlic, por su delicioso sabor a ajo que da vida a cualquier plato de comida silvestre.
  32. (Stachys sylvatica)  Hortiga hedionda.  Hedge) Woundwort  (catalan: Ortiga pudent )Fue genial poder conocer más acerca la Hortiga hedionda.  que también tiene una acción astringente y se puede utilizar en una cataplasma para detener el sangrado. ¡
También tuvimos un mordisco en algunas hojas jóvenes de haya!
see also 
Blog, Etnobotánica
rboladas, tercer día
Por Nicole · Blog Etnobotánica
El 27 de abril de 2018 Esta serie de blogs comparte mis experiencias al completar el curso de un año en Practical Ethnobotany and Plant Identification Etnobotánica Práctica e Identificación de Plantas con la Escuela Woodcraft.
En el tercer día del curso, nos quedamos principalmente en la base en el bosque y seguimos con nuestro trabajo de artesanía de corteza.
Aprendimos cómo pegar y cómo agregar bordes en nuestras cestas. Fue un proceso tan celestial trabajar con la corteza. ¡También huele delicioso! John habló con nosotros sobre la corteza de abedul y sobre cómo es altamente inflamable pero también muy impermeable. 
Incluso se ha utilizado para tejas en Escocia. También tuvimos una obra de teatro con resina de coníferas que se puede hacer de abeto y pino, así como un alquitrán de abedul súper apestoso que forma la base de un pegamento. Es muy diferente del aceite de abedul que se puede pintar como la creosota para revestir cosas como cabañas y canoas.
Luego, Pilón nos introdujo en la fabricación de carbón vegetal, que básicamente es calentar sin oxígeno. El sauce se usaba tradicionalmente, pero otras maderas pueden usarse también. Originalmente, el proceso se realizaba para capturar aceites en lugar de para producir carbón; sin embargo, la producción de carbón pronto influyó en la forma del paisaje.
También salieron a la luz un par de plantas más:
33. Herb Bennet (Geum urbanum) (catalan : Herba de sant Benet)  también conocida como avens de madera y hierba bendita. que tiene una hoja comestible y aceite de clavo en su raíz. Esto también lo hace bueno para el dolor de muelas y el dolor de estómago.
Cleavers (Galium aparine) amor de hortelano, fue la última planta del fin de semana; todos conocemos esta planta pegajosa que arrojas a tus compañeros en la escuela. Normalmente lo hago en jugo y lo congelo en casa, ya que es un gran tónico linfático.
Finalmente, terminamos los tres días con un resumen de lo que se espera en nuestras evaluaciones, así como también cómo nos comunicaremos a través del curso.
En general, fueron unos días agotadores pero muy agradables y ¡aprendí mucho!
---
see also
Original en inglés
"I'm an anarchist organiser, agroecologist and designer based in Somerset in the South West of England. ..  To learn more about permaculture check out Empty Cages Design here" .. "I learnt how to grow food in prison during a 3.5 year sentence for my role in fighting animal testing, as part of the historic campaign Stop Huntingdon Animal Cruelty".  ..    Nicole
Note: Last year we heard Nicole suffered a serious illness and we wish her all the best for a full recovery
!
Last week, I had the pleasure of attending the first part of a year-long course in Practical Ethnobotany and Plant Identification with the Woodcraft School.
I have to admit – I was really nervous. My unpredictable health and chronic pain is a huge barrier to learning and what I was getting myself into feeling like quite a mystery. Even though I was totally shattered by day three, the days spent learning in the woods were amazing.
The first part of the morning covered the inevitable practicalities and how the course is structured, as well as expectations for the assessments. Ethnobotany is all about learning about the uses of plants and trees. This includes their edible, medical and craft uses, as well as the folklore and the historical relationship humans have with plants. It totally fascinates me!
We then dived straight into learning about uses of tree bark. John Ryder, the main teacher, is an experienced woodsman. He shared with us his experiments with native trees and which ones have bark that is pliable enough. He described how in a British climate the birch bark so commonly used in Scandinavia is not always thick enough. He has worked regularly with many trees including sycamore, conifers, chestnut, cedar, willow, cherry, elm, willow, oak and lime bark. A lot of his experiments have been based on reading how indigenous peoples on the north-west coast of occupied US used barks, especially from Western red cedar, which is a sacred tree and called the 'tree of life' due
to its diverse uses.
We learned about the basics of weaving and folding and how bark is worked through gentle wetting so that its dry enough to bend without breaking but not too wet that it will shrink. He showed us these beautiful berry baskets. All the weaving reminded me of baskets I used as a child in Sri Lanka. We also learned about fibres and cordage and also how they can be used for fire lighting and clothing.
Phil from the Woodcraft School then talked to us about safe tool use, which is always important in the woods! We then went out on a plant walk – I must admit, my favourite part of each day on the course. John introduced us to ancient woodland indicator plants. The reason certain plants indicate in this way is that of the time it takes for them to move and reproduce – therefore the time it takes them to colonise new areas can be incredibly slow, hence an indicator of age. Ancient woodland is classified as 400 years or older, and there is also semi-ancient woodlands, plantations and secondary woodlands.
Some of the indicator plants we learned about included: Dog's mercury (Mercukialis perennis), Wood anemone (Anenome memorosa) and Sanicle (Sanicula europaea).
We then came to a little clearing. The open canopy and access to sun gave life to a diversity of plants. Foxglove (Digitalis purpurea) is a pioneer plant (colonising open ground). We also saw the beautiful Betony (Betonica officinalis), one of my favourite plants – it is a nerve tonic and helps reduce anxiety. I have used it for years as part of my PMT mixes. We learnt about the different kinds of bluebell and the threats to native populations from the Spanish bluebells (Hyacinthoides hispanica).
A new plant for me was Bugle (Ajuga reptant), it has astringent properties and has been used to slow bleeding and help with sore throats. Wood spurge (Euphorbia amygdaloides), is an irritant and has historically had a reputation of curing worts! We also came across a beautiful Marsh Thistle (Cirsium palustre). All thistle roots are edible and because of their biennial nature, it's best to harvest them at the end of the first year or beginning of the second. The Wood Sorrel (Oxalis acetosella) was delicious – a sweet apple-lemon like taste. You can't eat too much of them though because of the oxalic acid. We also came across lots of primroses (Primula vulgaris), which I learnt are also edible! Not forgetting Hairy Bittercress (Cardimine hirsuta) and it's peppery taste.
We then learnt about two starch sources – pignuts (Conopodium majus) were so much fun to dig out. Lesser Celandine (Ficaria verna) also have edible roots and have historically been known as 'Pilewort' for you guessed it, allegedly treating piles.
At the end of our plant walk we coppiced some hazel ready to make some baskets!
Practical Ethnobotany Course – Woodland Plants, Day Two
By Nicole ·
This blog series shares my experiences completing the year-long course in Practical Ethnobotany and Plant Identification with the Woodcraft School.
Day two brought more adventures in the woods. Plants that I have seen for years but never known much about were coming alive to me. John introduced us to Wood Sage (Teucrium scorodonia) and Tormentil (Potentilla erecta) a strong astringent. We tasted sweet blackberry tips and learnt the difference between strawberry and barren strawberry (the leaf tip!). One of my favourites was Ground Ivy (Glechoma hederacea), affectionately known as 'snot buster' for its effect on clearing the sinuses. It's also been used to flavour ales and for liver health. Herb Robert (Geranium robertianum) was another edible and medicinal plant we were introduced to. I must admit, it's not my favourite but learning about its properties on helping with bleeding as a 'carpenter's herb' did make me feel more affectionate towards it!
We also learned some lore about Lords and Ladies (Arum maculatum) also known as 'jack in the pulpit' and 'cuckoo-pint'. The root used to be used as a starch source for stiffening clothes, but it was so caustic on the hands that it damaged the health of laundry workers. It has a cunning trick of trapping flies for pollination and then releasing them.
We then moved down towards the field edges and roadsides, coming across Dandelion (Taraxacum officinalis), probably my favourite medicinal plant in the world! We also met Lady's Smock (Cardamine pratensis) which has a subtle peppery taste. Sweet Woodruff (Galium odoratum) was used as a strewing herb. White Dead Nettle (Lamium album), which is edible, had been affectionately called fairy shoes, my Grandma who passed away this winter would have loved to know that. Yellow archangel (Lamium galeobdolon) has the same properties too.
We could not forget Ribwort Plantain (Plantago lanceolata) with its amazing ability to soothe bites and stings, as well as having edible roots and seeds. It's one of the herbs tattooed on my sleeve! As well as Sweet Violets (Viola odorata) and Dog Violets (Viola riviniana) that is a lot smaller in terms of growth habit. We found loads of Docks (Rumex spp.) which can be hard to ID but have a great edible root. Common Sorrel has also been used a lot in soups for its lemony flavour. Greater stitchwort (Stellaria holostea) was also introduced and we could see its soapy qualities due to its saponin content! On the water's edge was some Water mint (Mentha aquatica) which tasted delicious too.
No one can forget Jack by the Hedge (Alliaria petiolata) or Hedge Garlic either, for its delicious garlic flavour that brings any wild-food dish to life. It was great to be able to get to know more about Woundwort (Stachys sylvatica) which also has an astringent action and can be used in a poultice to stop bleeding. We also had a nibble at some young beech leaves!
Practical Ethnobotany Course – Woodland Plants, Day Three
By Nicole · On 27th April 2018
This blog series shares my experiences completing the year-long course in Practical Ethnobotany and Plant Identification with the Woodcraft School.
On the third day of the course, we mostly stayed at the base in the woods and got on with our bark craft work. We learnt about sticking and how to add rims on our baskets. It was such a heavenly process to work with the bark. It also smelt delicious!
John talked to us about birch bark and how it is highly flammable but also very waterproof. It has even been used for roof tiles in Scotland. We also had a play with some conifer resin that can be made from spruce and pine, as well as some super-smelly birch tar which forms the basis of a glue. It's very different to birch oil which can be painted on like creosote to line things like cabins and canoes.
Phil then introduced us to charcoal making, which is basically heating without oxygen. Willow was used traditionally but other woods can be too. Originally the process was used to capture oils rather than to make charcoal, however, charcoal production soon influence the shape of the landscape.
A couple more plants came to light too – Herb Bennet (Geum urbanum) also known as wood avens and blessed herb, which has an edible leaf as well as clove oil in its root. This makes it good for toothache and stomach ache too. Cleavers (Galium aparine) was the last plant of the weekend – everyone knows this sticky plant that you throw around at school. I normally make it into juice and freeze it at home, as its a great lymphatic tonic.
Finally, we finished the three-days with a recap of what's expected in our assessments, as well as how we will communicate through the course. Overall it was an exhausting but super enjoyable few days and I learnt loads!
see also
---
Author:

thefreeonline

The Free is a book and a blog. Download free E/book ..."the most detailed fictional treatment of the movement from a world recognizably like our own to an anarchist society that I have read... View all posts by thefreeonline