from stigmatis.wordpress.com/2022/ and Moviment sem terra. translation thefreeonline
Brazilian activist José Gómes with his family., Márcia and Joene and
The bodies of José Gomes, known as 'Zé do Lago', his wife, Márcia Nunes Lisboa, and their 14-year-old daughter Joane, were found on the family's property in the rural area of ​​Sao Félix do Xingu, in the south of the Brazilian state of Pará.
According to the first police investigations, the three were shot to death and the state of decomposition of the bodies indicated that the murders occurred three days before being found by the couple's son.
Márcia's body was near the river, while her father and the girl were near the house. The family lived by fishing and they had a turtle breeding project.
In a video circulating on social networks, 'Zé do Lago' appears on the banks of the river, releasing baby turtles and talking about the work they had been doing for two decades.
The authorities assure that it is still early to draw conclusions about the possible motivations of the crimes.
"It is not an isolated case"
Meanwhile, in a statement, the Society for the Defense of Human Rights of Pará expressed concern about "another massacre" in the countryside and explained that the family carried out environmental protection activities and was known for its work with turtles.
For its part, Amnesty International stressed that "threats, attacks and murders of human rights and environmental defenders are not isolated cases."
"The Brazilian State must act to contain the violence and the cycle of impunity that are advancing in the Amazon region and throughout the national territory," he added.
The Landless Rural Workers Movement (MST) also mourned the death. "This horrible case is not isolated and is part of the advancement of the Bolsonaro government's genocidal project," he commented.
translation.. The family developed a project to repopulate the waters with baby turtles. Every year, they released species of reptiles into the waters of the Xingu River. They lived for 20 years in the place known as the "Mucura" waterfall, 90 kilometers from the city of São Félix do Xingu.(…)+
The former Minister of the Environment and former presidential candidate Marina da Silva lamented the murders on social networks. "They worked for the life of the river, for the life of the land and for life in general. And they killed them, they shot their lives to death," she wrote.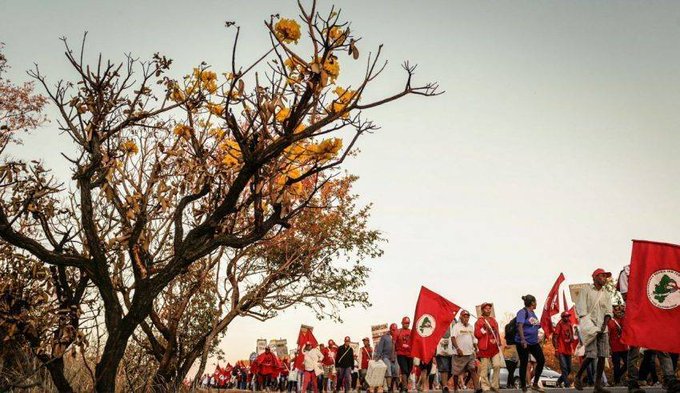 Brazil is one of the most dangerous countries in the world for environmentalists. A report by the NGO Global Witness points out that, with 20 murders, the Latin American giant is in fourth place in the ranking of countries that killed the most environmental activists in 2020. The data leaves Brazil only behind the Philippines (29 deaths). , Mexico (30 deaths) and Colombia (65 deaths).
Most of the murders in Brazil were against indigenous people and took place in the Amazon.
Asesinan a tiros a una pareja de ambientalistas dedicada a la reproducción de tortugas y a su hija adolescente en la Amazonía brasileña
Rate This
---
Los cuerpos de José Gomes, conocido como 'Zé do Lago', su mujer, Márcia Nunes Lisboa, y su hija Joane, de 14 años, fueron hallados en la propiedad de la familia en la zona rural de Sao Félix do Xingu, en el sur del estado brasileño de Pará.
Según las primeras investigaciones de la Policía, los tres fueron ejecutados a tiros y el estado de descomposición de los cadáveres indicó que los asesinatos ocurrieron tres días antes de ser encontrados por el hijo del matrimonio.
El cuerpo de Márcia estaba próximo al río, mientras que el padre y la niña se encontraban cerca de la vivienda. La familia vivía de la pesca y tenían un proyecto de reproducción de tortugas.
En un vídeo que circula en las redes sociales aparece 'Zé do Lago' a orillas del río soltando a las crías de tortugas y hablando del trabajo que llevaban realizando dos décadas.
Las autoridades aseguran que todavía es pronto para sacar conclusiones sobre las posibles motivaciones de los crímenes. 
"No es un caso aislado"
Mientras, en un comunicado, la Sociedad Defensora de los Derechos Humanos de Pará expresó su preocupación por "otra masacre" en el campo y explicó que la familia llevaba a cabo actividades de protección ambiental y era conocida por su labor con las tortugas.
Por su parte, Amnistía Internacional destacó que "las amenazas, ataques y asesinatos de defensores de derechos humanos y ambientales no son casos aislados".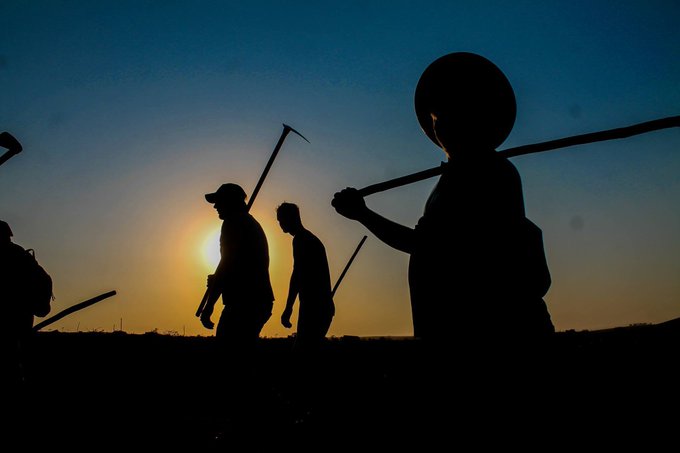 "El Estado brasileño debe actuar para contener la violencia y el ciclo de impunidad que avanzan sobre la región amazónica y todo el territorio nacional", añadió.
El Movimiento de Trabajadores Rurales Sin Tierra (MST) también lamentó la muerte. "Este horrible caso no es aislado y forma parte del avance del proyecto genocida del Gobierno de Bolsonaro", comentó.
La exministra de Medio Ambiente y excandidata presidencial Marina da Silva lamentó en las redes sociales los asesinatos. "Trabajaban por la vida del río, por la vida de la tierra y por la vida en general. Y los mataron, les quitaron la vida a tiros", escribió.
Brasil es uno de los países más peligrosos del mundo para los ambientalistas. Un informe de la ONG Global Witness apunta que, con 20 asesinatos, el gigante latinoamericano se encuentra en el cuarto lugar del ranking de países que mataron a más activistas ambientales en 2020. Los datos dejan a Brasil solo por detrás de Filipinas (29 muertes), México (30 muertes) y Colombia (65 muertes).
La mayoría de los asesinatos en Brasil fueron contra indígenas y tuvieron lugar en la Amazonía.