Anarchist Black Cross / ABC Iberian Federation Posted on 2022/02/11 by Cruz Negra Anarquista

Gabriel Pombo da Silva is a well-known Galician anarchist militant who has spent more than 30 years in prison. Always at the crossroads of repression, both Spanish and from other European States, for his commitment to the anti-capitalist struggle, he wrote a book during his stay in jail – Diario e ideario de un delincuente -, as well as different booklets – gathered in the book Parte de un appido— and other writings
in English..here: Gabriel Pombo da Silva   -some writings ..  the anarchist library
Gabriel Pombo remains kidnapped in prison after serving 33 years, even though his sentence expired for more than 6 years ago, according to the rules of a fallacious and criminal "rule of law".After finally getting 3 and a half years of freedom, he has been illegally detained again, and we are campaigning still for his release
***********
The court no. 2 of Girona uses bureaucracy and cynicism as an instrument to prolong the incarceration of the anarchist prisoner, to whom the 1973 Penal Code applies, which is not in force
Legal subterfuge has also managed to delay the response of the Supreme Court for five months regarding the possibility of recasting 20 years of the sentence, which would leave him free.
(Statement/Last update on the legal situation of Gabriel Pombo da Silva)
With this statement we want to report on the current legal situation that continues to prevent the release of our anarchist comrade, despite the fact that 2 years have passed since his arrest (we remember illegal).
.."I am not a theoretician, but one of the oppressed, enamored with the freedom (and liberty) that infects the oppressed with the passion for a worthy life…" Gabriel Pombo da Silva, 
The will of the executioners in toga to continue kidnapping Gabriel becomes evident. By whatever means their (almost) limitless powers allow, they abuse it by demonstrating their will to continue weaponizing time.
The sadness of the legal message (which we use in a synthetic and cold way) becomes strength knowing that our colleague is in very good health and spirits, despite this situation, and despite the discriminatory treatment he has been suffering for months after having refused the anti-Covid "vaccine" (they do not allow you to have vis-a-vis and you can receive visits exclusively through the visiting room).
As always, he is investing his time (in his hands as well as in ours, time can also become a weapon) reading books, receiving and writing letters, dedicating himself to translations and physical exercises and freedom projects that we hope can materialize as soon as possible.
-The interception of communications has been retroactively annulled (before last summer the Provincial Court, with a final judgment, established the "non-dangerousness of the inmate").
In response, the prison took revenge by denying the second permit for "belonging to armed gangs" (the appeal has been dismissed with the excuse of the "remoteness of the compliance date" -November 2030-, without going into the matter of the unjustified and false accusation of "armed gangs"…look at the plural! Until that compliance date is modified, it is not possible to request another permit.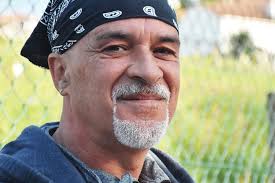 – The Supreme Court's response regarding the possibility of a 20-year recast should have arrived last fall, but the attorney responsible for processing the appeal did not process it, making us lose 6 months (state legal sewers part 1). The same court admitted the appeal again and another 5 or 6 minimum waiting months must be recomputed.
– During all these months, Judge Alcázar Navarro of Court number 2 of Girona never answered the petition regarding the Penal Code that applies to Gabriel despite the evidence that the 1973 code is being applied to him (otherwise they would not have applied redemptions).
\At the end of September, Judge Navarro handed over her work to Judge
Fontana Rodríguez De Acuña who, demonstrating that she was following the same line as her colleague (prolonging time knowing that we are right), forced us to present a complaint to the General Council of the Judiciary that , finally, accepted the same and induced the court of Girona to answer us.
The aforementioned judge has denied the accusation of "undue delay" and "judicial abuse" given that "it is a court with a lot of work" and that "Mr. Pombo has not been harmed."
This response legitimized us to appeal to the Supreme Court, winning one of our objectives: once and for all to remove the power of decision from Court number 2 of Girona. We have to wait 4/6 months for the Supreme Court to rule definitively on the criminal code that applies to Gabriel.
– We are still waiting for our partner to recognize all the redemptions that are missing and then release him by compliance. Waiting for the day when it can finally be read black on white that the penal code applied is that of 1973, we have gone ahead by asking the Prison Surveillance Judge of León for part of the respective documentation… in response, the "wrong" documentation regarding the redemptions that were already recognized last year. That "dispatch error" (state legal sewers part 2) is making us waste even more time.
– The European Court of Human Rights has dismissed our request for recognition of the violation of the same (no surprise).
– News should arrive shortly from the Court of European Rights, to which we have appealed to denounce the illegitimacy of the OEDE (European Arrest and Surrender Order) issued in 2019 (illegality due to violation of the principle of specialty, one of the pillars of European law as a result of which Gabriel could not have been arrested).
Gabriel sends a big hug full of coherence and determination to all the worthy fighters in the world.
Partner you are not alone!
Gabriel Freedom!
All free!
Live anarchy!
This entry has been posted in Anarchism and prisons, Gabriel Pombo da Silva, anarchist prisoners and tagged state sewers, gabriel pombo, Mansilla de las mulas, prisoners. Save the permanent link.
Related Info
Campaign takes off for Freedom of Gabriel Pombo da Silva Eng /Esp
'Until We Are All Free'..Diary and Ideas of an Anarchist Bank Robber.. PDF
#FreeGabriel: Request for financial support for the legal defense of Gabriel Pombo Da Silva — Enough 14 –February 19, 2020
Free and dangerous by Elisa and Gabriel – EN/SP/IT … link NOW CLOSED DOWN by State
update: Gabriel resists extradition as Spain asks 16 yrs more .. he already did 30 yrs! February 1, 2020
Cruz Negra Anarquista / ABC Federación Ibérica
El juicio contra dos anarquistas acusados de sabotaje contra Bankia en Madrid será en abril →
Las cloacas del Estado contra Gabriel Pombo
Publicada el2022/02/11porcruznegraanarquista
El juzgado n. 2 de Girona utiliza la burocracia y el cinismo como instrumento para prolongar en el tiempo la encarcelación del preso anarquista, al que le aplica el Código Penal de 1973, que no está vigente
Los subterfugios jurídicos han conseguido también retrasar cinco meses la respuesta del Tribunal Supremo relativa a la posibilidad de refundición a 20 años de la condena, lo que le dejaría en libertad
(Comunicado/Última actualización de la situación jurídica de Gabriel Pombo da Silva)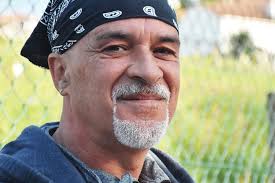 Con este comunicado queremos informar sobre la situación jurídica actual que sigue impidiendo la liberación de nuestro compañero anarquista, pese a que hayan pasado 2 años desde su arresto (recordamos ilegal). Se hace evidente la voluntad de lxs verdugxs con toga de seguir secuestrando a Gabriel. Con cualquier medio que sus poderes (casi) ilimitados les permiten, abusan demostrando su voluntad de seguir convirtiendo el tiempo en arma.
La tristeza del mensaje jurídico (que usamos de manera sintética y fría) se convierte en fuerza sabiendo que nuestro compañero se encuentra muy bien de salud y de ánimo, pese a esta situación, y pese a los tratos discriminatorios que está sufriendo desde hace meses tras haber rechazado la "vacuna" anti-Covid (no le permiten tener vis-a-vis y puede recibir visitas exclusivamente por locutorio).
Como siempre está invirtiendo su tiempo (en sus manos como en la nuestras también el tiempo se puede convertir en arma) leyendo libros, recibiendo y escribiendo cartas, dedicándose a traducciones y a ejercicios físicos y a proyectos de libertad que esperamos puedan materializarse cuanto antes.
-Ha sido anulada retroactivamente la intervención de las comunicaciones (antes del verano pasado la Audiencia Provincial, con sentencia firme, estableció la "no peligrosidad del interno").
En respuesta la cárcel se vengó denegando el segundo permiso por "pertenencia a bandas armadas" (el recurso ha sido desestimado con la excusa de la "lejanía de la fecha de cumplimiento" -noviembre del 2030-, sin entrar en el asunto de la injustificada y falsa acusación de "bandas armadas"… ¡fíjense en el plural!. Hasta que no se modifique esa fecha de cumplimiento no es posible pedir otro permiso.
– La respuesta del tribunal supremo relativa a la posibilidad de refundición a 20 años hubiera tenido que llegar el otoño pasado, pero la procuradora responsable de la tramitación del recurso no lo tramitó, haciéndonos perder 6 meses (cloacas jurídicas de estado parte 1). El mismo tribunal volvió a admitir el recurso y hay que volver a computar otros 5 o 6 meses mínimo de espera.
– Durante todos estos meses la jueza Alcázar Navarro del Juzgado numero 2 de Girona nunca contestó a la petición relativa al Código Penal que se aplica a Gabriel pese a la evidencia de que se le esté aplicando el del 1973 (de otro modo no le hubieran aplicado redenciones).
A final de septiembre la jueza Navarro pasó su trabajo a la jueza Fontana Rodríguez De Acuña que, demostrando seguir la misma linea de su colega (dilatar los tiempos sabiendo que tenemos la razón), nos obligó a presentar queja al Consejo General del Poder Judicial que, finalmente, acogió la misma e indujo el tribunal de Girona a contestarnos.
La susodicha jueza ha negado la acusación de "dilación indebida" y "abuso judicial" dado que "se trata de un tribunal con mucho trabajo" y que "al señor Pombo no le se ha supuesto ningún daño".
Esta respuesta nos legitimó a recurrir al Tribunal Supremo ganando uno de nuestros objetivos: quitar de una vez el poder de decisión al Juzgado numero 2 de Girona. Hay que esperar 4/6 meses para que el Tribunal Supremo se pronuncie definitivamente con respecto al código penal que se aplica a Gabriel.
– Seguimos a la espera de que reconozcan a nuestro compañero todas las redenciones que faltan para luego darle la libertad por cumplimiento. Esperando el día en que por fin se pueda leer negro sobre blanco que el código penal aplicado es el de 1973, nos hemos adelantado pidiendo al Juez de Vigilancia Penitenciaria de León parte de la respectiva documentación… en respuesta llegó la documentación "equivocada" relativa a las redenciones que ya fueron reconocidas el año pasado. Ese "error de despacho" (cloacas jurídicas de estado parte 2) nos está haciendo perder más tiempo todavía.
– El tribunal europeo de Derechos Humanos ha desestimado nuestra petición de reconocimiento de la violación de los mismos (ningún asombro).
– Deberían llegar en breve novedades por parte del tribunal de Derechos Europeos al cual ya hemos recurrido para denunciar la ilegitimidad de la OEDE (Orden Europea de Detención y Entrega) emitida en el 2019 (ilegalidad por violación del principio de especialidad, uno de los pilares del derecho europeo a raíz del cual Gabriel no hubiera podido ser detenido).
Gabriel manda un fuerte abrazo cargado de coherencia y determinación a todxs lxs luchadorxs dignxs del mundo.
¡Compañero no estas solo!
¡Gabriel libertad!
¡Todxs libres!
¡Viva la Anarquía!
Esta entrada ha sido publicada en Anarquismo y cárceles, Gabriel Pombo da Silva, presos anarquistas y etiquetada como cloacas del estado, gabriel pombo, Mansilla de las mulas, presos. Guarda el enlace permanente.
ver también SEE ALSO…
← Sobre la orden de vigilancia total a la que se enfrenta el compañero anarquista Toby Shone
El juicio contra dos anarquistas acusados de sabotaje contra Bankia en Madrid será en abril →