26 April, 2022
With Warsaw refusing to pay in rubles, Russia will suspend deliveries starting Wednesday, the Polish state company confirmed
According to a statement from the Polish gas firm, "Gazprom informed PGNiG of its intention to completely suspend deliveries under the Yamal contract at the beginning of the contract day on April 27."
Earlier on Tuesday, a Gazprom spokesman announced that "today, Poland is obliged to pay for gas supplies in accordance with the new payment procedure," referring to Russia's demand that "unfriendly countries" buy its gas in rubles.
Poland has refused to follow this procedure, and on Tuesday sanctioned Gazprom, which owns a 48% stake in the Polish company that co-owns the Yamal-Europe gas pipeline. The 4,000km line transports gas from the Yamal Peninsula and western Siberia to Germany and Poland via Belarus.
Ruble payment mechanism in effect – Kremlin
Media reports soon followed, suggesting that the supply to Poland had already been stopped, and that the government in Warsaw had convened a crisis meeting.
PGNiG insisted that supplies to consumers would be uninterrupted, with gas in storage and sourced from other suppliers making up the shortfall.
Poland has been one of the staunchest proponents of the anti-Russia sanctions imposed by the US and EU since Russia launched its military operation in Ukraine in February, and has allowed Western weapons to enter Ukraine from its territory.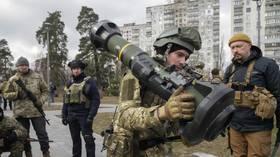 UK backs Ukrainian attacks on Russian soil
While some gas-dependent countries such as Germany have cautioned the EU against cutting off the flow of gas from Russia, and others like Hungary have stated that they will keep buying Russia's product, Polish Prime Minister Mateusz Morawiecki has vowed to ban all Russian coal, oil and gas imports by the end of the year.
Polish government officials, as well as PGNiG representatives, confirmed that Russia will cut off gas deliveries to Poland, under the supply contract from the Siberian Yamal Peninsula, https://www.onet.pl website reported.
Poland confirms Russian gas supply to be halted for non payment
After hearing this news, reference gas futures in Europe, which are listed on the Amsterdam Stock Exchange, increased by 17% in a matter of an hour.
Russia to halt gas shipments to Poland, signaling escalation … https://news.yahoo.com › Russia will cut off natural gas supplies to Poland and Bulgaria on Wednesday, government and industry sources told Polish news on Tuesday. European gas prices soared on the report, climbing as high as 17%. The move signals escalation between the Kremlin and the European Union, which has imposed a series of …
Russia will halt gas flows to Poland, company says | Oil … https://www.aljazeera.com  Russia will halt gas flows to Poland and Bulgaria for non payment from Wednesday in a major escalation in the fight between Moscow and Europe over crucial energy supplies. Moscow and Europe are locked in a standoff over how gas…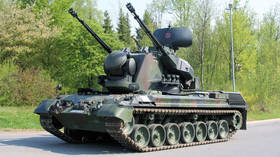 Germany to supply Ukraine with heavy weaponry
Bulgaria confirms Russian gas to be halted
Gazprom will cease delivering gas to Bulgaria on Wednesday, energy ministry says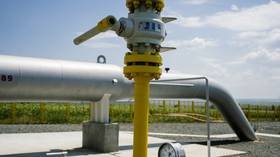 FILE PHOTO: A view of a gas pipeline near the village of Lozenets, Bulgaria, August 3, 2018 © AFP / Dimitar Dilkoff
Russian energy giant Gazprom will cease delivering gas to Bulgaria on Wednesday, the country's energy ministry announced on Tuesday. The news comes after the Saint Petersburg firm confirmed it will also halt supplies to Poland, with both countries refusing to pay for energy supplies in rubles…..
**********
EL GAS RUSO SUBE UN 17% Y POLONIA SE QUEDA SIN ÉL
by Carlos Tena — Deja un comentario
26 abril, 2022
SOMOS MUCHAS LAS PERSONAS QUE CELEBRAMOS ESTA LECCIÓN AL PUEBLO POLACO, TAN CRISTIANO Y TAN FASCISTA QUE LO MÁS LÓGICO SERÍA REBELARSE CONTRA ESE GOBIERNO Y COMENZAR A ABANDONAR LA ESTÚPIDA RUSOFOBIA QUE IMPONE LA UNIÓN EUROPEA A CUYOS SOCIOS RUSIA DEBERÍA CORTARLES… BUENO, ESO Y EL GAS
Funcionarios del gobierno polaco, así como representantes de PGNiG, confirmaron que Rusia ha cortado las entregas de gas a Polonia, en el marco del contrato de suministro procedente de la península siberiana de Yamal, según informó el sitio web Onet.pl.
Tras conocerse esta noticia, los futuros del gas de referencia en Europa, que cotizan en la Bolsa de Ámsterdam, se incrementaron un 17% en cuestión de una hora.