by Steve Kirsch 2 hr ago via thefreeonline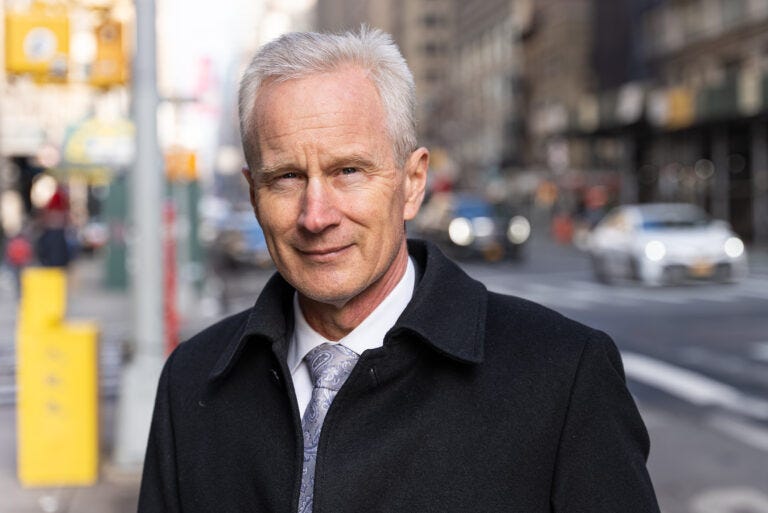 Peter McCullough, one of the world's top cardiologists, has been suspended by Twitter.
Dr. Peter McCullough, one of the most highly respected cardiologists in the world, is now banned from Twitter. He's always been very careful with his tweets, but not careful enough.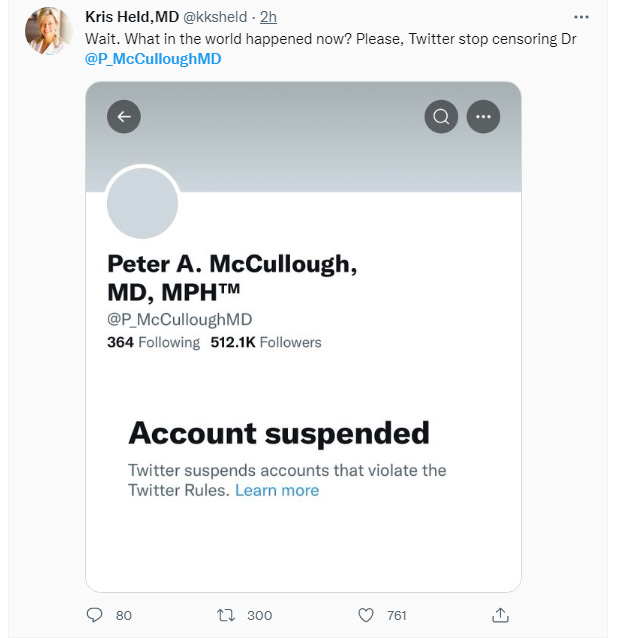 It literally couldn't have happened to a nicer guy.
Peter is one of the nicest people I know, one of the smartest, and one of the most well respected, one of the most published people in medicine, and one of the most cited (he has an h-index of 116).
But Twitter knows more about medicine than Dr. McCullough so they are in a position to be the judge, jury, and executioner.
I'm sure Twitter employees are celebrating how they are saving lives by deplatforming one of the most respected people in medicine.
Here's Peter's twitter account if you want to read his tweets. Of course, you can't now… they've all been removed from view. ALL OF THEM… not just the "offending tweet"… ALL OF THEM.
Peter: Welcome to Twitter Heaven. We've been expecting you. Dinner will be served at 7pm in the formal dining room. We are looking forward to discussing your research.
---
Subscribe to Steve Kirsch's newsletter
Thousands of paid subscribers
I write about COVID vaccine safety and efficacy, corruption, censorship, mandates, masking, and early treatments. America is being misled by formerly trusted authorities
house comment: Dr. Peter McCullough had over HALF A MILLION followers and his expertise exposed the Covid vaccine racket, saving countless lives and exponential future suffering. Normally they would just shadow ban him, for instance I could retweet him a million times and no one would listen or reply. But with 512.1K followers he was a threat to the ongoing criminal pharma scam.