Everyone in the world should watch this video **NOW** before it is censored. Especially if you are in the UK!
UK doctors are speaking out. It's so damaging to the narrative that even Twitter won't let you post it.
from thefreeonline by Steve Kirsch on 20th January 2023
UK doctors speaking out about what is really happening in their practices. These physicians risk being fired and having their license to practice medicine taken away. Their crime? Telling the truth about the dangers of the COVID vaccine.
The link to the video is disallowed on Twitter and other platforms. World governments do not want ANYONE to view this video. They don't want anyone to learn the truth.
this recording from Bitchute still works /5.50pm GMT 21/Jan
Update 1/20/23
If you have trouble with the main links (blocked or overloaded), try these alternates:
Video on Bitchute (19 minutes)
Introduction
Watch this video now. It is a video of UK doctors who are speaking the truth that the BBC and UK government do NOT want ANYONE to know.
This video is so damaging to the narrative that even Twitter will not allow you to include it.
Share This version blocked already it seems
Now is a good time to use that Share button…above before it's too late. Use it or lose it.
In other news… more shots, more likely to get COVID
And be sure to view this article about how each booster makes you more likely to get COVID, not less likely.
It's from the Cleveland Clinic which is one of the top medical institutions in the world. It shows that people with more shots are MORE likely to get COVID.
And even "Debunk the Funk" (who will say anything to discredit this paper) can't debunk it! He didn't like this study at all.
Not one bit. Because it shows the entire medical community has been wrong about these vaccines. Very wrong.
This is the one study NOBODY in the mainstream media or medical community wants you to see.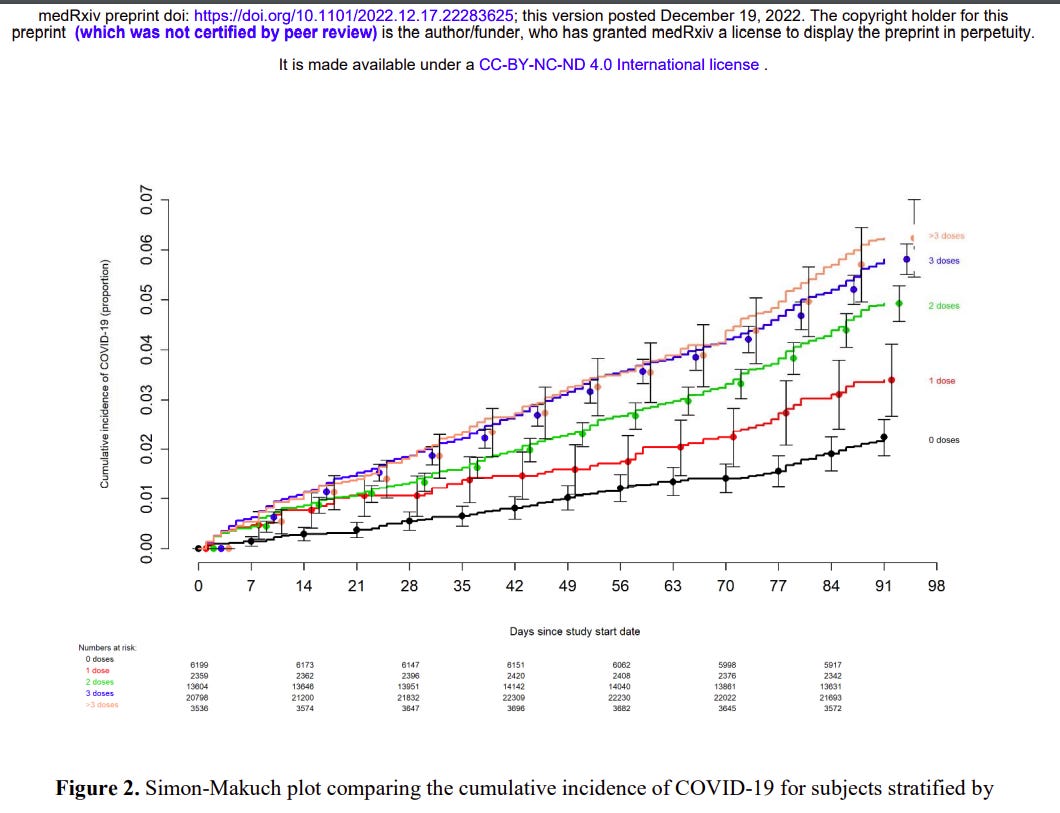 I've updated links at top of article. Will be adding more shortly.
https://www.bitchute.com/embed/RhqLWUg5XIqE/?feature=oembed#?secret=yu5jccYhIb
this clip still works