May 3, 2023
Share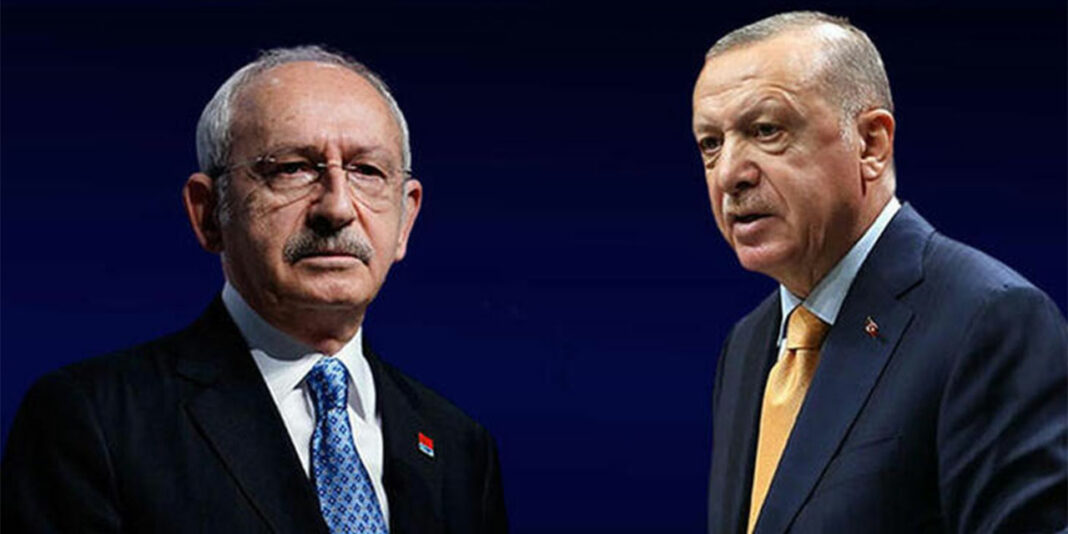 Public broadcaster Turkish Radio and Television Corporation (TRT) allocated 85 times more election coverage to President Recep Tayyip Erdoğan's Public Alliance than to the main opposition bloc of six parties called the Nation Alliance between April 1 and May 1, the ANKA news agency reported on Tuesday.
According to Radio and Television Supreme Council (RTÜK) members İlhan Taşçı and Tuncay Keser from the main opposition Republican People's Party (CHP), the TRT Haber TV channel covered the Public Alliance for over 59 hours in April, while it covered only two parties from the Nation Alliance for 42 minutes in total.
Ex-associate reveals Erdoğan has hundreds of billions of dollars in ill-gotten gains May 7, 2023
The channel also allocated nearly 33 hours of screen time to Erdoğan in the same period, while giving only 32-minute coverage to his main rival, Kemal Kılıçdaroğlu, leader of the CHP and the joint presidential candidate of the Nation Alliance.
The RTÜK members also said Erdoğan's ally, Nationalist Movement Party (MHP) leader Devlet Bahçeli, appeared for 25 hours in TRT Haber's election rally coverage, while İYİ (Good) Party leader Meral Akşener, a member of the opposition bloc, appeared for only 10 minutes in total.
Murdered by Turkish imperialists – a Kurdish musician who sang in Istanbul — Thursday, May 04, 2023
Cihan Aymaz, a young Kurdish musician who often sang in the streets of Istanbul, was stabbed by Turkish imperialists for refusing to sing a song entitled "I would die for Turkey". Kurdish street musician and HDP party volunteer Cihan Aymaz was stabbed in the heart by Mehmet Caymaz and has died.
After the killing on May 3, protests broke out in the city. On Wednesday, the Green Left Party organized a memorial event at the scene of the crime. Relatives of Aymaz also took part in the commemoration. After the rally, two activists were followed and arrested by the Turkish police, threatened and abused for several hours,accused of "resisting the authorities". kurdiscat
Taşçı and Keser criticized TRT for favoring Erdoğan and his allies, accusing the channel of acting like a PR firm responsible for running the election campaign of Erdoğan and his ruling Justice and Development Party (AKP).
"It is not possible to call TRT a public broadcaster. The 85-fold [airtime] gap between the alliances can only be explained by closeness [to the government]," Taşçı said, adding that he holds TRT General Manager Mehmed Zahid Sobacı responsible for the channel's "shameful" broadcasting.
Keser also underlined that while TRT should have set an example for other broadcasting outlets, it had become the organization that violates the principles of impartiality and equal opportunity the most.
TRT was subordinated to the president's office with a decree issued in 2018.
During election campaign periods in past years, TRT has been harshly criticized for discriminating against opposition parties while giving extensive coverage to the election campaigns of Erdoğan and his AKP government.
Turkish police detained 23 people, including activists and family members of Saturday mothers, during the group's 945th weekly demonstration in Istanbul's Galatasaray Square, where they demanded justice for their loved ones who disappeared in police custody
Most rallies for Erdoğan and the AKP are broadcast live by the station during election campaigns.
Erdoğan, who has been in power for 20 years, is facing his toughest challenge yet in May 14 elections, with some opinion polls showing him losing support to Kılıçdaroğlu.
The president has been held responsible for the country's worst economic crisis in recent years and for a poor response to earthquakes that hit the country's south in February, killing tens of thousands and leaving millions homeless.