Spinhuis might get evicted but these streets are still ours! Thank you so much for your support .Here are some shots from our manifestations .
 Amsterdam: Spinhuis to be evicted. We are militant and determined to resist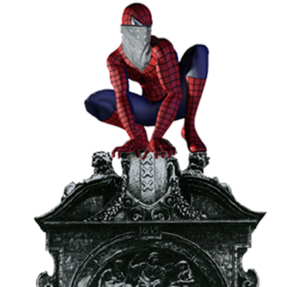 On the 28th of August, almost two years after the abandoned dungeon under the bridge was squatted, the Spinhuis will be evicted. The autonomous social centre will be swept away. What will come in its place will be a closed, ostensibly 'neigbourhood initiative' for canal homeowners, but which is widely known to be a vessel for the ambitions of Peter Hagendoorn (son of the well-known real estate speculant).
Whoever thought that we would just let this happen is wrong. Long have we fought for a social and independent Spinhuis to remain, using all the tools we had: from crowbars on doors, to negotiations with the municipality, and all the rhetorical skills and political wrangling that come with dealing with bureaucrats.
However the fate of the squat had already been decided upon. Nevertheless, we remain ready to fight. From under the bridge we will take to the streets to resist the evictions of the Spinhuis and ADM, and the overwhelming commercialisation and gentrification of our city. Here follows a reflection on the past two years and the battle that is yet to come.
During our time in the Spinhuis, so much was learned and accomplished, but we also made our mistakes. Too long have we negotiated politely: with a municipality that is selling off our city; with rich neighbours, who bluntly declare that homeless people should be excluded from our space and city centre; with slimy real estate speculants, who called the police when we opened the Spinhuis to shelter refugees from the We Are Here group. Continue reading "Spinhuis ..Occupied Free Life University RESISTS in Amsterdam"