we share an interesting interview with Estitxu Villamor, by Adrián Almazán for
15-15-15.org/webzine/ 
on the situation of Errekaleor, neighborhood of Vitoria.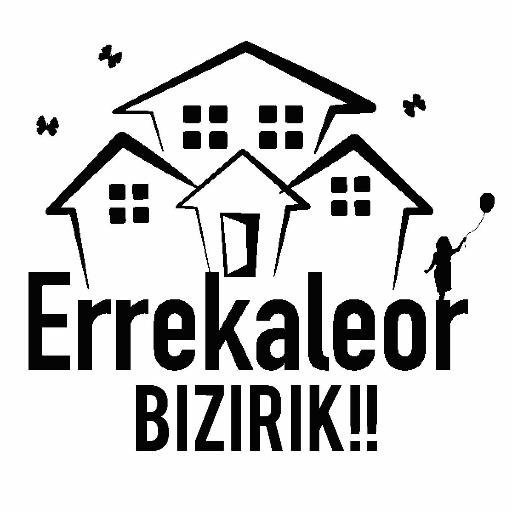 see also… Police Attack Occupied Utopia: Errekaleor Under Siege: Solidarity Appeal
Let's start with the history of the Errekaleor neighborhood. In what year was it built? What kind of population lived in it and what was its role in the struggles of the city?
Errekaleor is a working district that was built in 1959 to house the workers who came from the whole peninsula to the factories of Gasteiz. This is a time when there is a very strong industrialization in the city and many workers come with their families.
The city grew and this type of labor districts were created, away from the center of the city. This, in particular, is built by a cooperative of the bishopric, totally on the periphery, without any services (the neighborhood initially comprised of the houses and a church), so that the life of the workers was reduced to the work and did not have the possibility of organize themselves in the workers' struggle.
Even so, because of their workmanship, neighbors were very close and organized from the outset. Very involved in the workers' struggle and in the defense of their own neighborhood, they themselves built a cinema, a bar and a grocery store; Also through their struggle they got the city council to equip them with services such as the social center, nursery,  … Continue reading "Errekaleor is Alive!, the Epic Struggle of a Self-managed and Anticapitalist neighborhood."