Exxon Climate Criminals may already have knowingly caused runaway Climate Change, which could lead to the extinction pf millions of species, including YOU and ME.

Climate Criminals with footprints of 100s of tons of CO2 a year are moving their millions to tax havens as runaway climate chaos takes hold.

https://twitter.com/Strike4Youth/status/1169929252856315905

its-the-new-world-record-earthquake-linked-to-fracking-by climate mega criminals REPSOL

Hurricane Dorian in Bahamas after hottest summer ever
County Sustainability Group
Biggest fossil fuel extractors warned they risk wasting $2.2tn 'in a low-carbon world'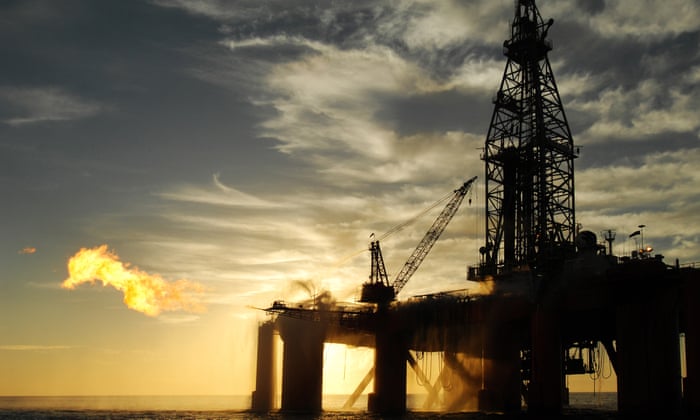 Oil and gas companies continue to invest heavily in projects such as deepwater fields, despite the climate crisis. Photograph: Dazman/Getty Images/iStockphoto
Major oil and gas companies have invested $50bn (£40.6bn) in fossil fuel projects that undermine global efforts to avert a runaway climate crisis, according to a report.
Since the start of last year, fossil fuel companies have spent billions on high-cost plans to extract oil and gas from tar sands, deepwater fields and the Arctic despite the risks to the climate and shareholder returns.
Carbon Tracker, a financial thinktank, found that ExxonMobil, Chevron, Shell and BP each spent at least 30% of their investment in 2018 on projects that are inconsistent with climate targets, and would be "deep out of the money in a low-carbon world".
Andrew Grant, the author of the report, said: "Every oil…
View original post 91 more words