By  TM  ..  A medical doctor in Turkey was arrested by a court on Wednesday and sent to pretrial detention on charges of insulting the country's president, Recep Tayyip Erdoğan.
Family practitioner Dr. Çiçek Fidanboy appeared before a judge in Hatay province and admitted that the social media posts she was accused of writing were in fact hers.
Dr. Fidanboy will stand trial at a later date.
According to the Turkish Penal Code (TCK) insulting the president carries a sentence of between one and four years.
In 2016, 3,658 people were charged with insulting the president.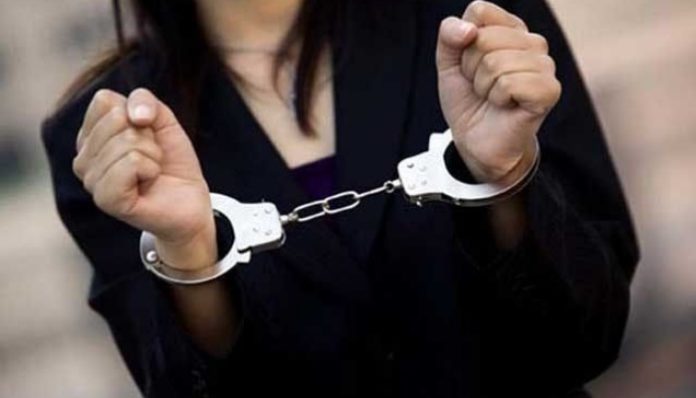 Erdoğan's caliphate dream put in motion in Turkey
Further evidence was revealed in Turkey earlier this month accentuating the long-held ambitions of the corrupt President Recep Tayyip Erdoğan to steer the Muslim world, or Ummah as it is called in religious discourse, into sort of a caliph-like leadership position.
Away from the spotlight, his close advisors convened a gathering in Istanbul of Islamists from various countries to cultivate and promote the idea of an Islamic union to be spearheaded by the Turkish president as early as 2023…..
The Turkish president's loyalists defy logic and reason and are apparently blinded by the zealotry in religious and extreme nationalist discourse.
The truth of the matter is that this regime is immersed in corrupt and crony capitalism, symbolized by large-scale corruption, and is engaged in massive human rights violations that have resulted in jailing over 60,000 innocent people including some 10,000 women, 743 babies and 240 journalists within the last two years alone……
Victims of Erdogan's Cizre massacres are buried
The main organizer of the event that drummed the beat for the caliphate in all but name was the Strategic Research Center for Defenders of Justice (Adaleti Savunanlar Stratejik Araştırmalar Merkezi, or ASSAM), an Islamist outfit led by Erdoğan's chief military advisor Adnan Tanrıverdi……
Tanrıverdi is a highly controversial figure because of his role in establishing a paramilitary force called SADAT to do the president's dirty bidding in Turkey and abroad.
With generous support from Erdoğan's notorious intelligence agency MIT (Milli İstihbarat Teşkilatı), he has trained, armed and supported jihadists to fight proxy wars from Libya to Syria……
If he is anything, this caliph-wannabe clown is certainly not a uniter but rather divider, and he cares only for maintaining his personal wealth that was accumulated through kickbacks, thievery and corruption.
He is obsessed with amassing power at the expense of checks and balances and loves an extravagant lifestyle for himself and his family members.
---
Genocide in Europe: Nusaybin surrenders after 74 days:  All they asked for was autonomous local government, feminism and real democracy. Nusaybin is one of many Kurdish towns  in Turkey itself destroyed by the "peace police" of elected dictator Erdogan.