A total of 4,480 of these investigations turned into court cases, and 2,462 of the suspects, including 19 under age, have received various punishments.
On Monday a social media user from Turkey's Van province was given a 12-year prison sentence for insulting Erdoğan.
Canan Kaftancıoğlu, an official from the main opposition party, was also sentenced to over nine years for allegedly insulting the Turkish president.
Hundreds of people in Turkey, even high school students, face charges of insulting President Erdoğan.
The slightest criticism is considered insult, and there has been a significant rise in the number of cases in which people inform on others claiming that they insulted the president, the government or government officials.
see also: VW reportedly chooses Turkey for new mega factory investment
note.. this 'TheFreeOnline' blog is now banned in Turkey with Dozens more pro Rojava and anti Fascist
Erdogan's Purge.. Istanbul woman Opposition head gets near 10 yrs jail for 'Insulting' him.
This is the latest outrage, direct revenge against those who voted against  Dictatorial rule in Istanbul  ..see also:  Erdogan Jails and Tortures 195,000 People who Might not Like Him. 512 Kids under 6 Years. 5,971 children
Turkish opposition politician sentenced for 'insulting' Erdogan
A Turkish court has sentenced a prominent opposition official to nine years and eight months in prison for "insulting" the president and "spreading terrorist propaganda".
The indictment, delivered on Friday, also accused Canan Kaftancioglu, a member of the Republican People's Party (CHP), of insulting the government and public servants, inciting hatred and enmity, mostly on the basis of tweets posted between 2012 and 2017.
Kaftancioglu had denied the accusations and insisted her trial was politically motivated. "The decisions are not taken in the courts, but in the [presidential] palace," she told hundreds of supporters outside the court after the judgement.
A crowd of supporters who gathered outside the courtroom chanted: "Shoulder to shoulder against fascism."
The tweets used by the prosecution against Kaftancioglu included one in which she criticised the death of a 14-year-old boy hit by a tear gas grenade during the mass "Gezi Park" protests of 2013.
Her tweets also criticised the response of President Recep Tayyip Erdogan's government to the 2016 coup attempt. The CHP said Kaftancioglu will not immediately go to jail pending appeals.
'Punishing Istanbul'          Kaftancioglu, head of the CHP's Istanbul branch, played a key role in the shock victory of the CHP's new Istanbul mayor Ekrem Imamoglu earlier this year – the first time Erdogan's party lost power in Turkey's largest city in nearly two decades.
Imamoglu's first election victory in March by a slim margin was annulled by the Supreme Electoral Council and a second election was announced for June, after controversial claims of rigging by President Erdogan and his Justice and Development (AK) Party. The second time Erdogan's man lost by an even bigger margin
---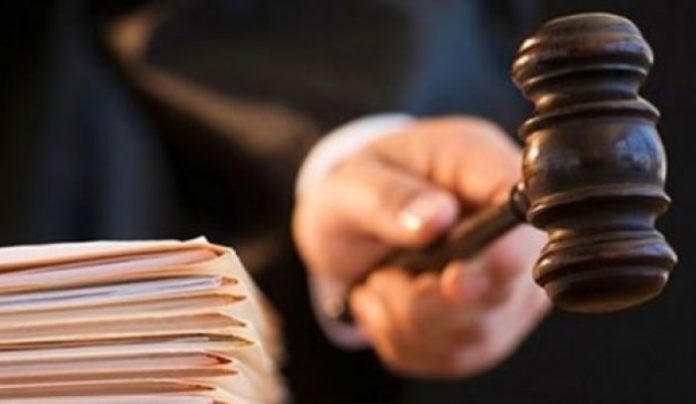 By
TM
     A Turkish court on Thursday handed down a 15-month prison sentence to Bülent Şık, a scientist and columnist, who was accused of revealing secret documents in a social health project conducted by Turkey's Health Ministry on the connection between the waste produced by industrial sites in the Marmara region and the increasing number of cancer victims living there, the Bianet news website reported.
In April 2018 the Cumhuriyet daily published four articles written by Şık exposing documents indicating that several chemical compounds that leaked from the factories had caused cancer in the communities living in Kocaeli's Dilovası district and other locations on the Ergene River.
"Not publishing the documents would be the real crime," Tora Pekin, a lawyer for Şık, said during the final hearing.   Şık's lawyers will appeal the court's ruling.
---
more on Turkey