A mere 3% of U.S. military spending could end starvation on earth … 25,000 die of Hunger Every Day | 854 million people worldwide are estimated to be undernourished. According to UNICEF, 26,500-30,000 children die each day due to poverty – that's 18 children dying every minute, a child every three seconds… United Nations. The US Congress proudly and nearly unanimously voted over $750,000,000,000 last year to their obscene war machine.
Why why why are they doing this?
When the USSR fell apart and the Berlin wall was knocked down, instead of disbanding NATO military alliance the USA expanded it, until we have the present 30 States, right up to the Russian border, with Ukraine and Georgia next in line.
Russia is now a quite small capitalist economy and no commercial threat to the US. But NATO still serves to underline US military power, and squash any local problems among its vassal states.. see: 1999 NATO bombing of Yugoslavia.
Anti-Defender 21 slogan posted on a Facebook group. "No to war maneuvers," it says in German. "Stop Defender 21. Yes to peace, détente and disarmament!" (Source: Gegen Defender 21/Archive)
NATO continues because; the USA still has supreme power over the world's financial system and members are obliged to buy US armaments; because it can and often does illegally sanction, block or close down any person or State it feels like (Iran, China, Venezuela, Syria, Cuba, Russia, etc). European States are still eager to join NATO and the EU to cooperate, even while suffering big losses enforcing US sanctions around the world.
In 2020 NATO planned another Amazing Exciting Sexy War Game in Europe, with its vassal States proudly taking part and deploying their pathetic armies in childish macho maneuvers.
We pacifists were delighted when the whole thing was called off with the US army already on its way, due to the Covid emergency.
This year, though much smaller, its going ahead, tax free, with all the media warned.. DON'T MENTION COVID RESTRICTIONS OR CONTAGION FROM US SOLDIERS.. unless you're a 'fringe media' like us.
The "Defender-Europe" U.S. Army Arrives
By Manlio Dinucci, Il Manifesto, April 1, 2021
Not everything in Europe is paralyzed by the anti-Covid lockdown: in fact, the mammoth annual exercise of the US Army, Defender-Europe, which until June mobilized on European territory, and beyond this, dozens of thousands of soldiers with thousands of tanks and other means, has been set in motion. The Defender-Europe 21 not only resumes the 2020 program, resized due to Covid, but amplifies it.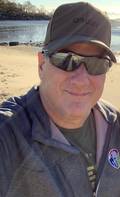 BY Scott Ritter, a former US Marine Corps intelligence officer and author of 'SCORPION KING : .."Unfortunately for NATO, European Defender 20 fizzled in the face of the Covid 19 pandemic….the new reality is Steadfast Defender will be fighting an uphill battle just to get forces to the designated training areas and sustain the planned operations. There is virtually zero interoperability between the US forces being deployed and their NATO hosts..".
Why does the "Europe Defender" come from the other side of the Atlantic?
The 30 NATO Foreign Ministers (Luigi Di Maio for Italy), who physically gathered in Brussels on March 23-24 explained: "Russia, with its aggressive behavior undermines and destabilizes its neighbors, and tries to interfere in the Balkan region." A scenario constructed with the reality overturning technique: for example, by accusing Russia of trying to interfere in the Balkan region, where NATO "interfered" in 1999 by dropping, with 1,100 aircraft, 23,000 bombs, and missiles on Yugoslavia.
Faced with the "Allies' cry for help", the US Army comes to "defend Europe." Defender-Europe 21, under the US Army Europe and Africa command, mobilizes 28,000 troops from the United States and 25 NATO allies and partners: they will conduct operations in over 30 training areas in 12 countries, including fire and missile exercises. The US Air Force and Navy will also participate.
EU tax exemption for invading US forces under NATO
In March, the transfer of thousands of soldiers and 1,200 armored vehicles and other heavy equipment from the United States to Europe began. They are landing in 13 airports and 4 European ports, including in Italy. In April, over 1,000 heavy equipment pieces will be transferred from three pre-positioned US Army depots – in Italy (probably Camp Darby), Germany, and the Netherlands – to various training areas in Europe, they will be transported by trucks, trains, and ships. In May, four major exercises will take place in 12 countries, including Italy.
#Militarisierung www.kieler-friedensforum.de/
In one of the war games, more than 5,000 soldiers from 11 countries will spread across Europe for fire exercises.
While Italian and European citizens will still be prohibited to freely move for "security" reasons, this prohibition does not apply to the thousands of soldiers who will move from one European country to another freely. They will have the "Covid passport," provided not by the EU but by the US Army, which guarantees that they are subjected to "strict Covid prevention and mitigation measures."
The United States is not only coming to "defend Europe." The large exercise – explained the US Army Europe and Africa in its statement – "demonstrates our ability to serve as a strategic security partner in the western Balkans and the Black Sea regions while sustaining our abilities in northern Europe, the Caucasus, Ukraine, and Africa" For this reason, Defender-Europe 21 "utilizes key ground and maritime routes bridging Europe, Asia, and Africa".
The generous "Defender" does not forget Africa.
In June, again within the framework of Defender-Europe 21, it will "defend" Tunisia, Morocco, and Senegal with a vast military operation from North Africa to West Africa, from the Mediterranean to the Atlantic.
It will be directed by the US Army through the Southern Europe Task Force with its headquarters in Vicenza  (North Italy). The official statement explains: "African Lion exercise is designed to counter malign activity in North Africa and Southern Europe and to defend the theater from adversary military aggression". It does not specify who the "maleficents" are, but the reference to Russia and China is evident.
The "Defender of Europe" is not passing through here. The US Army V Corps participates in Defender-Europe 21. The V Corps, after being reactivated at Fort Knox  (Kentucky), has established its advanced headquarters in Poznan (Poland), from where it will command operations along NATO's Eastern flank.
The new Security Forces assistance Brigades, US Army special units  that train and lead NATO partner countries' forces (such as Ukraine and Georgia) in military operations participate in the exercise.
Allied Command Transformation (ACT; yellow marks) and Allied Command Operations (ACO; red marks)—the latter of which has Supreme Headquarters Allied Powers Europe (SHAPE) as its headquarters. The subordinate centres of ACT and subordinate commands and joint force commands of ACO are also shown.- v t e – Wikipedia
Even if it is not known how much Defender-Europe 21 will cost, we citizens of the participating countries know we will pay the cost with our public money, while our resources to face the pandemic crisis are scarce. Italian military spending rose this year to 27.5 billion euros, that is 75 million euros a day.
NATO WAR MISSIONS…( all were outside area of NATO members at time)
During the Libyan Civil War, violence between protesters and the Libyan government under Colonel Muammar Gaddafi escalated, and on 17 March 2011 led to the passage of United Nations Security Council Resolution 1973, which called for a ceasefire, and authorized military action to protect civilians. A coalition that included several NATO members began enforcing a no-fly zone over Libya shortly afterwards, beginning with Opération Harmattan by the French Air Force on 19 March.
On 20 March 2011, NATO states agreed on enforcing an arms embargo against Libya with Operation Unified Protector using ships from NATO Standing Maritime Group 1 and Standing Mine Countermeasures Group 1,[69] and additional ships and submarines from NATO members.[70] They would "monitor, report and, if needed, interdict vessels suspected of carrying illegal arms or mercenaries".[69]
Libyan Army Palmaria howitzers destroyed by the French Air Force near Benghazi in March 2011
On 24 March, NATO agreed to take control of the no-fly zone from the initial coalition, while command of targeting ground units remained with the coalition's forces.[71][72] NATO began officially enforcing the UN resolution on 27 March 2011 with assistance from Qatar and the United Arab Emirates.[73]
Refugees escaping Libya after NATO destroyed the State
By June, reports of divisions within the alliance surfaced as only eight of the 28 member nations were participating in combat operations,[74] resulting in a confrontation between US Defense Secretary Robert Gates and countries such as Poland, Spain, the Netherlands, Turkey, and Germany to contribute more, the latter believing the organization has overstepped its mandate in the conflict.
[75][76][77] In his final policy speech in Brussels on 10 June, Gates further criticized allied countries in suggesting their actions could cause the demise of NATO.[78] The German foreign ministry pointed to "a considerable [German] contribution to NATO and NATO-led operations" and to the fact that this engagement was highly valued by President Obama.[79]
While the mission was extended into September, Norway that day announced it would begin scaling down contributions and complete withdrawal by 1 August.[80] Earlier that week it was reported Danish air fighters were running out of bombs.[81][82] The following week, the head of the Royal Navy said the country's operations in the conflict were not sustainable.[83]
By the end of the mission in October 2011, after the death of Colonel Gaddafi, NATO planes had flown about 9,500 strike sorties against pro-Gaddafi targets.[84][85] A report from the organization Human Rights Watch in May 2012 identified at least 72 civilians killed in the campaign.[86] Following a coup d'état attempt in October 2013, Libyan Prime Minister Ali Zeidan requested technical advice and trainers from NATO to assist with ongoing security issues.[87]