Researchers In Peer-Reviewed Study Call For "IMMEDIATE WITHDRAWAL of mRNA COVID Vaccines For Use in Pregnant Women, for Those Breastfeeding, Those Of Childbearing Age and for Children"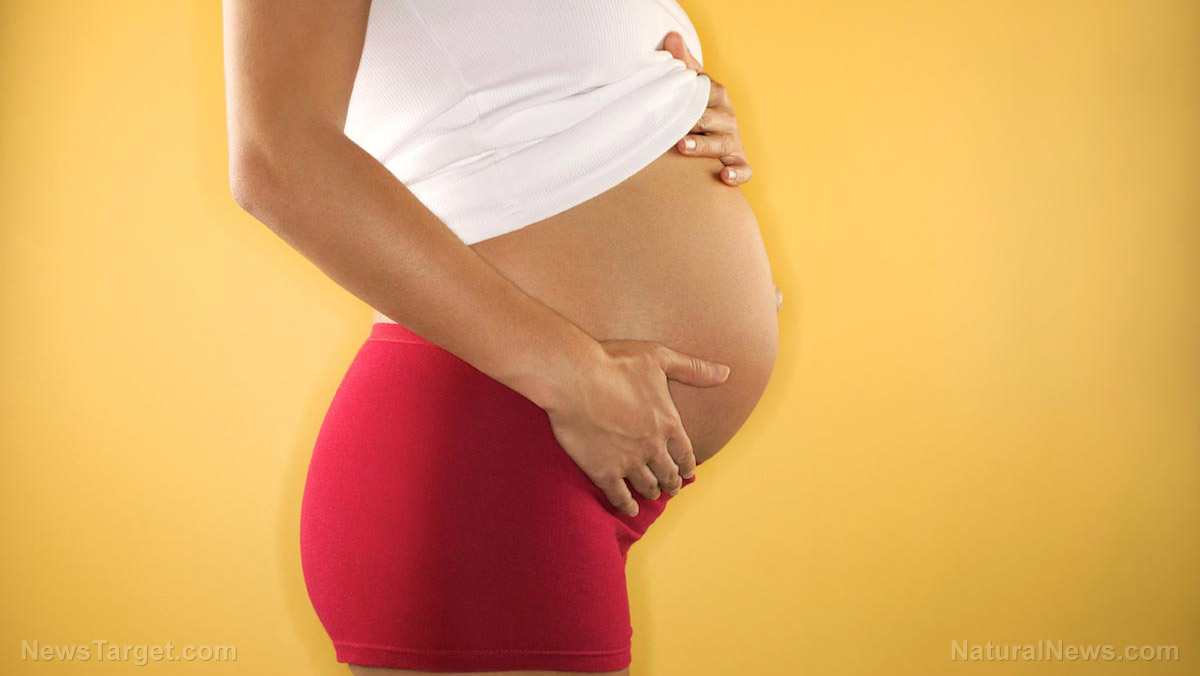 "The study used to greenlight the vaccine for the pregnant did not include women in early pregnancy when most Babies are Lost
92% of the women had a spontaneous miscarriage in the first 13 weeks…while 81.9% of women who received the mRNA COVID vaccine had a spontaneous miscarriage in the first 20 weeks..
92% of the women had a spontaneous miscarriage in the first 13 weeks…while 81.9% of women who received the mRNA COVID vaccine had a spontaneous miscarriage in the first 20 weeks.
By Patty McMurray at rightsfreedoms Nov 2, 2021 shared with thanks
100 Percent Fed Up – After re-analyzing a study performed by Centers for Disease Control and Prevention (CDC) researchers, a peer-reviewed study has called for the "immediate withdrawal of mRNA COVID vaccines for pregnant women, those breastfeeding, those of childbearing age and children after their shocking study reveals stunning results of pregnant mRNA vaccinated women:
The study warns that the conclusions of the Shimabukuro study that support the use of the mRNA vaccine in early pregnancy, which has now been hastily incorporated into many international guidelines for vaccine use, ignores the horrors of thalidomide, a drug commonly taken by pregnant women in the late '50s and early '60s to prevent nausea during pregnancy.
Thalidomide ended up causing severe birth defects in thousands of children, including scores of children being born without limbs
Last August 11, the US Center for Disease Control (CDC) overhauled its COVID-19 vaccine guidance for pregnant women, now "urging" them to accept their shots and refused to explain widespread reports of menstrual disruption post-Covid 19 vaccine – and, if necessary, add a warning about it.
Here is a portion of their study:
From the Science, Public Health Policy and the Law report:
The use of mRNA vaccines in pregnancy is now generally considered safe for protection against COVID-19 in countries such as New Zealand, USA, and Australia.
However, the influential CDC- sponsored article by Shimabukuro et al. (2021) used to support this idea, on closer inspection, provides little assurance, particularly for those exposed in early pregnancy.
Women reported heavy and irregular periods after getting the Covid vaccines but were ignored…
The study presents falsely reassuring statistics related to the risk of spontaneous abortion in early pregnancy, since the majority of women in the calculation were exposed to the mRNA product after the outcome period was defined (20 weeks' gestation).
In this article, we draw attention to these errors and recalculate the risk of this outcome based on the cohort that was exposed to the vaccine before 20 weeks' gestation.
Our re-analysis indicates a cumulative incidence of spontaneous abortion 7 to 8 times higher than the original authors' results (p < 0.001) and the typical average for pregnancy loss during this time period. In light of these findings, key policy decisions have been made using unreliable and questionable data.
We conclude that the claims made using these data on the safety of exposure of women in early pregnancy to mRNA-based vaccines to prevent COVID-19 are unwarranted and recommend that those policy decisions be revisited.
The study indicates that at least 81.9% (≥ 104/127) experienced spontaneous abortion following mRNA exposure before 20 weeks, and 92.3% (96/104) of spontaneous abortions occurred before 13 weeks' gestation
We question the conclusions of the Shimabukuro et al.[4] study to support the use of the mRNA vaccine in early pregnancy, which has now been hastily incorporated into many international guidelines for vaccine use, including in New Zealand.[1]
The assumption that exposure in the third trimester cohort is representative of the effect of exposure throughout pregnancy is questionable and ignores past experience with drugs such as thalidomide.[38]
Evidence of safety of the product when used in the first and second trimesters cannot be established until these cohorts have been followed to at least the perinatal period or long-term safety determined for any of the babies born to mothers inoculated during pregnancy.
Additionally, the product's manufacturer, Pfizer, contradicts these assurances, stating: "available data on Comirnaty administered to pregnant women are insufficient to inform vaccine- associated risks in pregnancy", and "it is not known whether Comirnaty is excreted in human milk" as "data are not available to assess the effects of Comirnaty on the breastfed infant" (page 14).[39]
Pfizer, it was noted, says on its vaccine's label that the available data on the vaccine "administered to pregnant women are insufficient to inform vaccine-associated risks in pregnancy."
Due to the nature of the mRNA vaccine roll-out, healthcare providers need to report any issues in pregnancy to further determine the safety of this product.
Caution should be exercised in the administration of vaccines in pregnancy, as indicated by the possible association between the exposure to influenza vaccines containing H1N1pdm09 (2010–11 and 2011–12) and spontaneous abortion.[40]
Considering the evidence presented here, we suggest the immediate withdrawal of mRNA vaccine use in pregnancy (Category X)[41] and those breastfeeding, alongside the withdrawal of mRNA vaccines to children or those of child-bearing age in the general population, until more convincing data relating to the safety and long-term impacts on fertility, pregnancy and reproduction are established in these groups.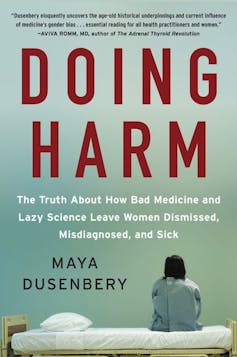 Editor's Note 1: This report was peer-reviewed by reviewers not affiliated with the authors. The process was single-blinded (the authors do not know who the reviewers are).
Editor's Note 2: On June 24, 2021, Dr. Shimabukuro also presented data from the Vaccine Safety Datalink to the US Advisory Committee on Immunization Practices (ACIP) and concluded that the system captured no (zero) serious adverse events or deaths that could be attributed to the COVID-19 vaccine.
On June 10, 2021, Dr. Shimabukuro reported no increased risk of myocarditis using data from the VSD to the Vaccines and Related Biological Products Advisory Committee (VRBPAC).
Soon after these presentations, US FDA issued an advisory on the risk of myocarditis and pericarditis from the Pfizer/Biontech Bnt162b2/Comirnaty vaccine.
The information present to ACIP was critical in their decision on vaccine recommendations.
I have addressed the absence of and failure of "pharmacovigilance" in a recent Editorial in this journal.
Epoch Times reports –
The study, though, was corrected last month after concerns were raised by a researcher in Belgium. The CDC scientists acknowledged they should have made clear that they could not accurately calculate a risk estimate for miscarriages because follow-up data was not yet available for most of the women.
"Since the risk of fatality or severe outcome following COVID-19 infection is generally extremely low for younger people, including those who are pregnant, we caution against the use of the vaccine, given the substantial uncertainty that exists," he added.
_________________________
Former Pfizer VP Warns Childbearing-age Women: 'Do not Accept These Vaccines'
____________________
Posted on November 8, 2021 by Luther Blissett…EXTRACT… original HERE
Summary
Pfizer's animal data clearly presaged the following risks and dangers:
blood clotting shortly after vaccination, potentially leading to heart attacks, stroke, and venous thrombosis
grave harm to female fertility
grave harm to breastfed infants
cumulative toxicity after multiple injections
With the exception of female fertility, which can simply not be evaluated within the short period of time for which the vaccines have been in use, all of the above risks have been substantiated since the vaccines have been rolled out—all are manifest in the reports to the various adverse event registries. Those registries also contain a very considerable number of reports on abortions and stillbirths shortly after vaccination, which should have prompted urgent investigation.
….
Of particularly grave concern is the very slow elimination of the toxic cationic lipids. In persons repeatedly injected with mRNA vaccines containing these lipids… this would result in cumulative toxicity. There is a real possibility that cationic lipids will accumulate in the ovaries. The implied grave risk to female fertility demands the most urgent attention of the public and of the health authorities.
Since the so-called clinical trials were carried out with such negligence, the real trials are occurring only now—on a massive scale, and with devastating results. … Calling off this failed experiment is long overdue. Continuing or even mandating the use of this poisonous vaccine, and the apparently imminent issuance of full approval for it are crimes against humanity." ("The Pfizer mRNA vaccine: pharmacokinetics and toxicity", The Doctors for Covid Ethics)
Don't you think people are entitled to know what the government wants to inject into their bodies? Don't you think they have a right to know how it will effect their immune systems, their vital organs and their overall health? Don't you think they have the right to decide for themselves which drugs they will take and which they will refuse to take?
Forcing someone to take a drug they do not want, is just plain wrong. Which is why people should reject vaccine mandates as a matter of principle.
As for the mass vaccination campaign, it is the most maniacally-genocidal project ever concocted by man. There's simply no way to calculate the amount of suffering and death we are about to face for trusting people whose policies were obviously shaped by their undiluted hatred of humanity. As German microbiologist Dr. Sucharit Bhakdi said:
"In the end, we're going to see mass illness and deaths among people who normally would have had wonderful lives ahead of them."
_______________________
Reported 20 Times Increase of Uterine and other Cancers since the COVID-19 vaccine rollout: Diagnostic Lab
from Truth11 shared with thanks
A doctor, who is also the owner of a diagnostic lab has found a 20 times increase in cancers since the COVID-19 vaccine rollout. Explaining his findings he said that the vaccines seem to be causing serious autoimmune issues, in a way he described as a "reverse HIV" response.
"Since January 1, in the laboratory, I'm seeing a 20 times increase of endometrial cancers (uterine cancers) over what I see on an annual basis," reported Dr. Cole in the video clip shared on Twitter.
continue reading HERE
____________________________________
Menstrual changes in 6 out of 10 women after receiving Covid vaccines
Zero published studies on the effects of Covid vaccines on women's reproductive systems
Marcie Smith Parenti·August 13, 2021 ESPAÑOL shared with thanks.. illustrations added…EXTRACT.. ORIGINAL HERE
By early spring 2021, anecdotal testimonies of sudden, early, disturbingly prolonged, abruptly absent, extremely painful, or unusually heavy and clot-filled menstrual cycles post-Covid 19 vaccination were circulating on social media.
By May 17th, the UK's Medicines & Healthcare Products Regulatory Agency had received 4,000 reports of post-vaccine menstruation disruption.
By early July, that agency had received 13,000 such reports. Similar reports emerged from other countries like Canada and India.
In the U.S., adverse reactions to vaccines are tracked by the Vaccine Adverse Event Reporting System (VAERS), which was created in 1987 and is co-managed by the FDA and the CDC.
As of July 26, VAERS showed many thousands of reports of various menstruation disorders, most related to mRNA Covid-19 vaccines.
There had been 1,624 reports of "menstruation irregular" logged; 1,352 reports of "menstrual disorder"; 563 reports of "menstruation delayed"; 803 reports of "vaginal hemorrhaging"; 239 reports of "postmenopausal hemorrhage"; 95 reports of "hemorrhage urinary tract"; 57 reports of "abnormal uterine bleeding"; and 41 reports of "hemorrhage in pregnancy."
Even more seriously, there were 691 reports of "spontaneous abortion "; 88 reports of "fetal death"; and 25 reports of "stillbirth."
The historical pattern is that most people do not report their adverse reactions to VAERS.
I have five female friends who, after receiving Covid-19 vaccines, experienced disruption to their menstrual cycles.
Their symptoms have included hemorrhagic bleeding lasting more than a month;
heavy intermittent bleeding for four months;
passing golf-ball size clots of blood;
and extreme cramping, serious enough to land one friend in the ER.
Most of these women are in their 20s and 30s, and at least one of them thinks she might want to have children. She now worries that her symptoms might be the harbinger of long-term fertility problems.
At least two of my friends have symptoms that have not resolved. All are feminists and have throughout the years been consistent Democratic Party voters.
Other women of childbearing age have reported becoming temporarily "postmenopausal" after their second mRNA shot; conversely, women in menopause are reporting suddenly beginning to bleed again; trans men on hormone therapy have also reported sudden bleeding.
Apparently, the number of vaccinated women around the world reporting alarmingly disrupted menstruation is, to be conservative, in the tens of thousands.
Thousands of women report period problems after coronavirus vaccine
The US Food and Drug Administration (FDA), however, does not warn women who get the shots that they may experience a disrupted menstrual cycle.
Why is this? In part because even though menstruation is sometimes called the sixth vital sign and directly implicates fertility, and the fact that women on average suffer higher rates of adverse reaction to vaccines of all sorts and medication in general, the effects of Covid vaccines on women's health specifically, including the menstrual cycle, were not studied as part of the Emergency Use Authorization process.
Impacts on menstrual cycles are, it turns out, very rarely studied in clinical vaccine trials.
Stated another way, the quality of COVID-19 vaccine safety data is better for men than it is for women, yet across the country, vaccine mandates make no sex-distinction and in practicality, actually fall more heavily on majority-women industries.
In this way, it could be argued, women are not being treated equally under U.S. law.
And now, despite widespread reports of post-vaccine menstrual disruption, it does not appear the CDC or FDA are taking the issue seriously.
I contacted the FDA press office with specific and detailed questions about widespread reports of menstrual dysregulation after Covid vaccination.
After some back and forth, an FDA spokesperson responded with an official statement: boilerplate jibber-jabber that did not even speak to the issue of menstruation, much less state that all such reports had been investigated and dismissed.
Fertility warning: 34 cases of spontaneous miscarriage and stillbirth reported after experimental mRNA vaccines 03/05/2021 / By Lance D Johnson
Our advice: if you or your child are taking the vaccine try to get a photo of the syringe or box with vaccine name and lot number. In future you might get compensation with that proof.
related posts (from The Free)