Austria has over 60% vaccinated, of the remaining 40% at least a quarter have already had Covid and have long-lasting immunity.
Of the remaining 30%, most either have innate Natural Immunity (estimated at a third of the population) or are self protected by alternative anti Covid protocols, far superior to the vaccines.
The experimental vaccines have terrible and often permanent or lethal side effects, and wear off in 6 months, leaving us wide open to Covid and all other diseases. Even Bill Gates Finally Admits COVID Vaccines just don't work.
In all countries where true statistics have leaked out it is the fully vaccinated leading the surge, by a Covid infection rate of at least 10 to one.
Austria is no different, Chancellor Schallenberg is misled or more likely just lying through his teeth.
In either case, the lockdown makes absolute zero sense, except as authoritarian control. Because even the CDC has admitted, since August 2021, that the vaccine DOES NOT STOP YOU EITHER GETTING INFECTED OR TRANSMITTING COVID-19.
The Austrian Final Solution is a straight Nazi tactic, locking up a brave and innocent minority by exploiting the wave of Mass Psychosis hysteria to enable a cynical power grab.
note: all the above information can be verified many times over, often in peer reviewed independent studies. Today we haven't time to insert all the links.
**********
see also: HOW TO BEAT COVID: Front Line COVID-19 Critical Care Alliance: Prevention and Treatment Protocols home: https://covid19criticalcare.com/ How to Get Ivermectin: see HERE ……
see also:Bill Gates Finally Admits to Failure of COVID Vaccines.. So mandates are justv ridiculous! Vaccines don't work and thousands are reportedly getting sick and dying from the vaccines, the globalist elites continue to push for multiple shots. BillGates: … Despite being one of the largest proponents of COVID-19 vaccines, Gates finally admits to the failure of the vaccine industry.
World's first nationwide lockdown for the unvaxxed approved
14 Nov,— RT World News
Austria will impose new curbs on the unvaccinated starting from Monday. The measure aims to ease pressure on hospitals and ICUs.
The lockdown will come into effect at midnight and will apply to people aged 12 and older who have not been vaccinated and have not recently recovered from Covid-19.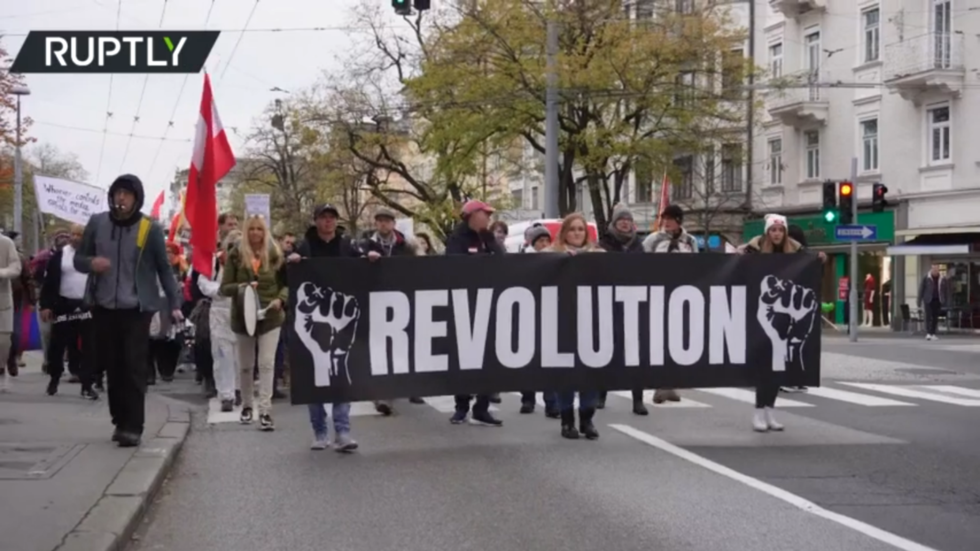 READ MORE: Protest in Austria as government mulls lockdown for unvaccinated (VIDEO)
"This step was not easy to take, but it is necessary," said. "The risk for the unvaccinated people is much higher. Therefore, we are forced to take this difficult step to reduce the number of contacts."
Schallenberg said the fourth wave of infections had hit the country with "full force."
The chancellor once again urged people to get vaccinated in order to "break" the wave. "Otherwise we'll never escape this vicious cycle."
"For those who keep to all the measures, it's more than unfair if there are people who think they can simply circumvent or even fool health authorities, the health ministry and experts' guidelines," the minister explained.
Two of the hardest-hit regions, Upper Austria and Salzburg, were the first to announce they would impose a lockdown on Monday.
Interior Minister Karl Nehammer earlier said lockdown violators would face hefty fines. Customers may be punished with a fine of up to €500 ($573) for flouting restrictions while businesses may be slapped with a penalty of up to €30,000 ($34,354).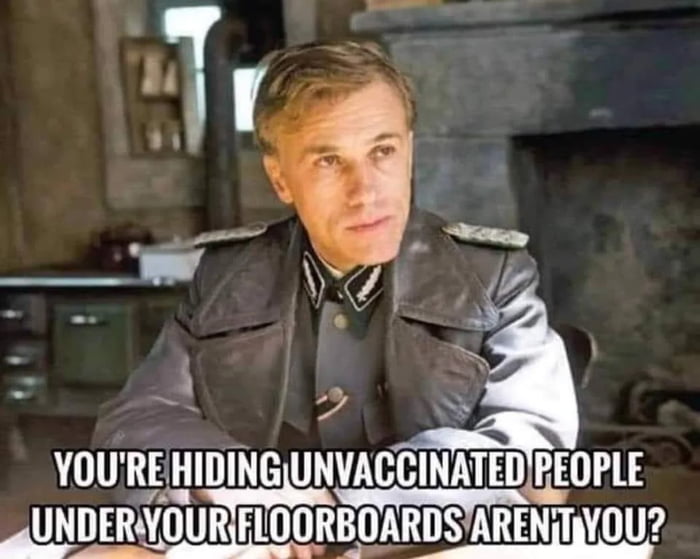 The idea of a lockdown exclusively targeting the unvaccinated was first floated by the government in September as a response to a nightmare scenario in which 30% of ICU beds would be occupied by Covid-19 patients.
That figure currently stands at 20% and is rising. Health officials have grown increasingly alarmed that hospitals will become overcrowded amid what they call "the pandemic of the unvaccinated."
President Alexander Van der Bellen warned on Saturday that the situation in some hospitals and ICUs was "unbearable," and could deteriorate further unless strong action is taken.
Roughly 65% of Austria's nine-million population have been fully vaccinated, one of the lowest rates in Europe, according to Reuters.
The Austrian government warned that around 83% of symptomatic cases recorded between January and September of this year involved unvaccinated people.
*************
STOP mass Kids jabbing NOW
Children's hospitals "filling up with newborn babies with serious Cardiac Issues, 9 months after mothers got Covid-19 vaccine" – Steve Kirsch
Breaking News.. We have so far no proof this is happening.
Just as we had no proof of the ubiquitous menstruation suffering after the Covid vaccine.
Just as we had no proof of Myocarditis, Pericarditis, Cardiomyopathy and uterine-cancer covid vaccine deaths, finally partly accepted, with Moderna vaccine banned in various countries for young people.
Just as we had no proof of the horrors of mass baby deaths from miscarriages, hidden by cherry-picked statistics.
9 months have now gone by since the experimental gene jabbing began. Reports are appearing of hospitals filling up with newborn babies with heart disease.
So we can expect confirmation to leak out that this is happening.
But until now, even scandalous vaccine mass death revelations don't affect the "narrative of lies" of our bosses.
It doesn't matter to them that dozens of peer reviewed studies confirm it, as happened with myocarditis heart collapse, menstruation disruption, miscarriages, etc etc. Especially if it is "only women complaining".
They will just go on with false studies, false statistics, outright lies, repeated a billion times a day on their world media, introducing compulsory vaccinations and vaccine passports with job threats and apartheid bans and covering up vaccine deaths now estimated in millions of us.
Even while they admit the vaccine doesn't stop either infection of Covid-189 or spreading it, and all uncensored statistics show most new Covid-19 infections are among the fully vaccinated.
And begin to jab 28 million 5-12 year old kids in the US, just to boost their shares and make an extra 6 billion bucks.
For us killing or disabling our children is a step too far. It's time to stop them!
********************