from thefreeonline at World Animals Voice  by Thema Newsroom on January 16, 2023
How many Lives For A FUR COAT?
They demanded the Spanish government close all fur factories
Related
More than 50 naked animal rights activists covered in red paint protested in Madrid shouting slogans. The members of the international animal rights organisation "AnimaNaturalis", protested in the centre of the Spanish capital, demanding the closure of fur farms.
Protesters lay naked on the ground in a central square in the Spanish capital and having painted their bodies with blood-red paint – in an attempt to represent dead animals – they called for an end to their mass slaughter to make furs and leather belts.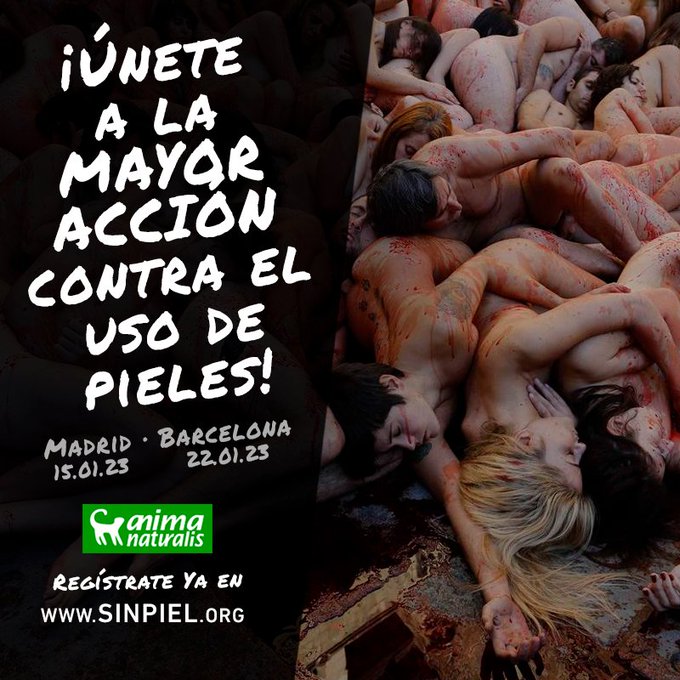 Their aim is to raise public awareness of the huge number of animals that are killed to make a single fur coat and to put pressure on the Spanish government to hold discussions that will lead to the closure of all fur farms in the country.
At the same time, with the protest, they are trying to promote and support the European Citizens' Initiative (ECI) #FurFreeEurope which will pressure the European Commission to ban such farms in the EU and introduce strict rules for the import of animal skins on the markets of the Old Continent.