Committee to Abolish Sport Hunting Blog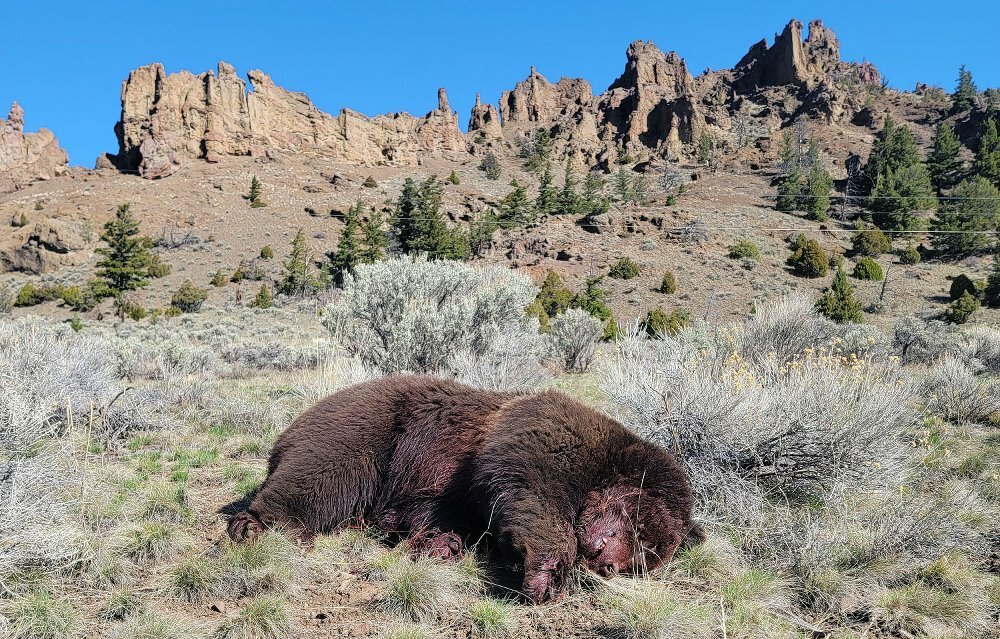 A 530-pound boar grizzly bear was found dead near Newton Creek Picnic Site on the morning of May 1. A Cody hunter has been charged with killing the animal.
COURTESY PHOTO
Posted Friday, May 12, 2023 5:49 pm
https://www.powelltribune.com/stories/cody-hunter-charged-with-killing-grizzly-found-on-north-fork,84334
By Mark Davis and CJ Baker
The grizzly bear found dead along the North Fork Highway last week was killed by a Cody area hunter who said he mistook the animal for a black bear, according to court documents.
The hunter, Patrick M. Gogerty, reportedly came forward on May 2 — the day after he reportedly shot the bear, and after the bear's carcass drew widespread public attention.
"Gogerty should have turned himself in immediately," North Cody Game Warden Travis Crane wrote in an affidavit included in court records.
Park County Prosecuting Attorney Bryan Skoric charged Gogerty on Thursday with a misdemeanor count of taking a trophy game animal without the proper license or…
View original post 916 more words