Millions of us could die and a worldwide mega recession could ensue if the rogue US war state blocks all Iranian oil exports from May 2nd 2019. The US destroyed the historic international peace deal with Iran despite repeated proof that Iran fulfilled, and still fulfills all the conditions. Donald Trump stands to profit personally if a war with Iran boosts oil prices through the roof and gives a new bonanza to the obscene war industry. Now the US have Israel and Saudi Arabia in support, and the only excuse they give is that Iran's oil export revenue  ..funds destabilising activity. This astonishing assertion unveils an utter hypocrisy and depraved hubris that make the lies that led up to the Iraqi invasion and massacre look like innocent inventions. Now is the time for the US, UK and Israeli public to speak out against a new barbaric genocide.

Iran Threatens To Close Strait Of Hormuz If US Blocks Its Oil Exports
With oil surging to a six month high after a now confirmed report that Trump will not reissue Iranian oil export waivers after they expire on May 2, removing up to 1 million barrels from the market…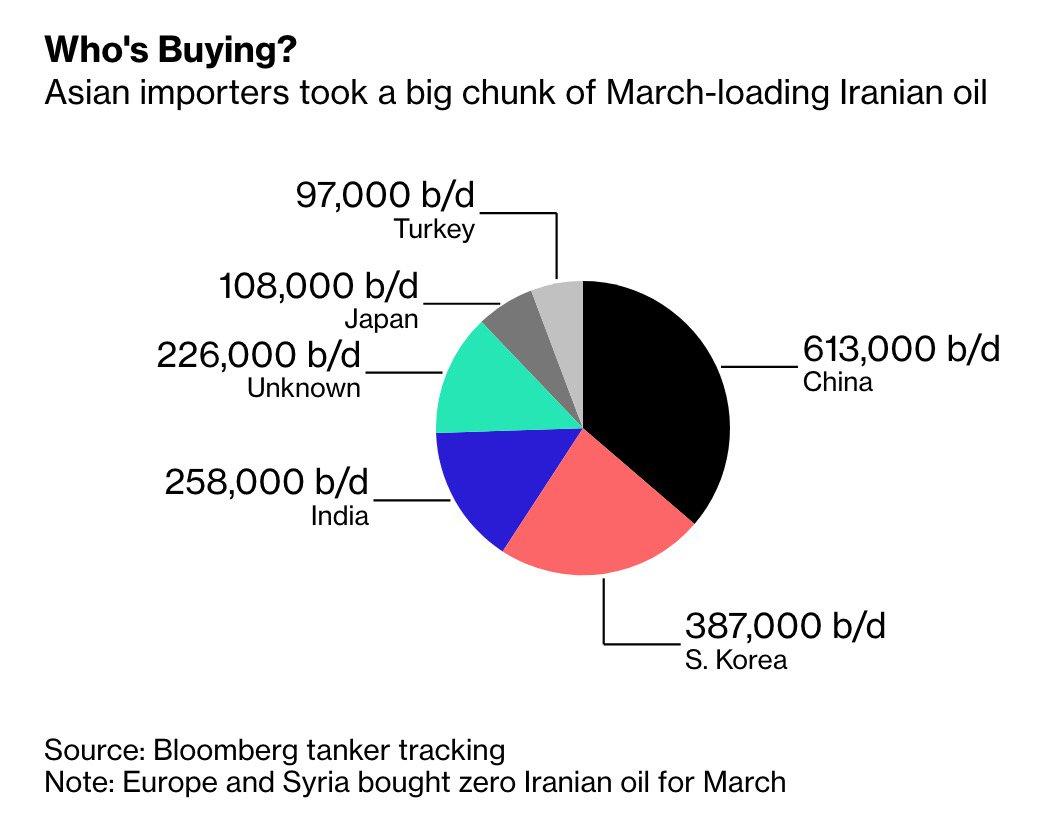 … Tehran has gone on the offensive and on Monday a senior Iranian military official said the Islamic Republic will close the Strait of Hormuz if it's prevented from using it, the state-run Fars news agency reported.
"The Strait of Hormuz based on international law is a waterway and if we are prevented from using it, we will close it," Reuters reported, citing Alireza Tangsiri, head of the revolutionary guards navy force.
"US President Donald Trump's administration re-imposed sanctions on Iran, including on its energy sector, in November last year after pulling out of the landmark 2015 nuclear deal between Iran and world powers.
On Monday, the Trump administration announced it would not be extending sanctions exemptions for countries that import Iranian oil as
part of its "maximum pressure" campaign that aims to eliminate Iran's oil export revenue, which the US says funds destabilising activity throughout the region and beyond.
The Irani threats are also a response to a response to the US designation of Iran's Islamic Revolutionary Guard Corps (IRGC) as a "terrorist group" earlier this month". Continue reading "Iran vows a World Recession if US blocks Oil on May 2nd"