Walking The Line: On the Frontlines Against the Pipelines

via It's Going Down  ..  The following report details the growing struggle against the Mountain Valley Pipeline on the Virginia and West Virginia border. In the Jefferson National Forest a line is being drawn.
If you turn North from highway 460 on the border of Virginia and West Virginia onto US 641, stay right at the fork, and stop with Pocahontas Rd on your left, you will run right into it. It's a little gravel road that winds back into the mountain all the way to the AT. On it, a garrison of Forest Service trucks, state police, and private security idle their engines, enforcing the line.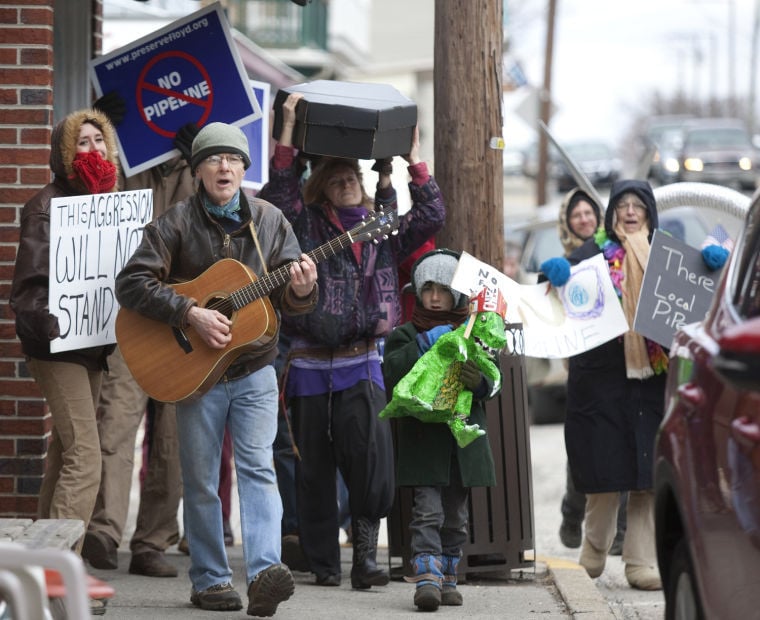 On December 28, 2017 a line was drawn when Mountain Valley Pipeline, LLC obtained authorization to construct a 42 inch pipeline through the forest. The proposed channel would conduct fracked natural gas and disturb many communities opposed to the project and to natural gas infrastructure.
The Mountain Valley Pipeline (MVP)
is a proposed 42-inch interstate fracked gas pipeline to run 303 miles from north-western West Virginia to
south central Virginia. The project is budgeted at USD 3.5 billion.
The MVP would enable significantly more gas to be shipped, which means significantly more gas can be extracted using fracking techniques in the Marcellus shale region. Tech and financial details   HERE https://www.banktrack.org/project/mountain_valley_pipeline/pdf

---
Continue reading ""The Fire is Catching": Fierce and Spreading Opposition to Fracked Gas Pipelines in the Virginias"