summarized translation  en catalá abaix.    "Those who have known and lived with El Lokal, see it as a beacon for social movements in the city, a center of constant social and political unrest; a space for training, debate, organization and  coordination of local and international  struggles. Always ready, always on the ball.
see also…New Mutual Aid Hotline Blocks dozens of Evictions, Threats and Toxic Capitalism


Last Sunday we celebrated its 30th birthday at the adjacent  'Agora Juan Andrés Benítez' occupied space, which is named in  memory of a neighbor killed by the Mossos local police in 2013- with a debate that brought together some of the anarchist and autonomous struggles of today.
This week, for the second year, we have rejected the medal awarded to  the project  by the Barcelona Council to celebrate the thirtieth anniversary, in recognition for its work in the neighborhood over the years.
Despite the years, the spirit of frantic activity in El Lokal is very much alive. While we chatted,  six different people climbed the stairs , one to bring to back a megaphone after the morning demo, one requesting use of the  'Agora' occupied space for a tribute to the guerrilla Joaquina Dorado, one  to leave samples of a home made detox drink made from flowers, one…..
El Lokal has an extension in the adjacent occupied site named after a man killed by police .. the Àgora Juan Andrés Benítez where hundreds of activities take place, including neighbourhood and city wide groupings..
"Every day we could write a new story of what happens here. Thats what's so beautiful about these thirty years, but also the anxiety, stress and emotional pressure is not normal or easy to manage." Iñaki and Marta, members of the project, explain. We are sittung in the attic of this historic community center, an anarchist point of reference in the Barrio Chino and the city, crowded with posters Zapatista material,  and punk, fanzines, books and records, emanating an aura of  rebellion out the door.
---
#Ravalresistim   Stop evictions  May 2017….the Raval barrio (Barcelona old city) opens a New Mutual Aid Hotline in

El Lokal.

 .. we're living a situation of extreme urgency with weekly and often daily evictions, harassment and bullying, an exponential increase of speculative practices, and price rises that are covert expulsions of the population;
---

The first actions of those that became members of the group El Lokal occurred in June 1987 / Montse Giralt
Then came a timid against Barcelona Olympic movement,  the birth of Virus Editorial, protests against the repression of Catalan independence, support for the intifada Besos and the Zapatista uprising on 1 January 1994.
The Collective in Solidarity with the Zapatista Revolution was part of a global explosion and a mirror for the European revolutionary movements. Marta remembers how they formed a brigade of women to attend the first intergalactic Encuentro por Humanity and against Neoliberalism, held in Chiapas, Mexico.
From El Lokal we were coordinating civilian brigades and  thousands of accreditations and tickets for groups, individuals and interested activists who  flew to Mexico. All this was possible with the establishment of the Consulate of the EZLN rebellion in the same street  Carrer Cera.
The second Encuentro was held in Barcelona two years later . "There came thousands of people from around the world through a network of autonomous spaces, squatted social centers… with thematic activities, lectures, workshops and training and welcomed all who were sleeping, with breakfast, lunch  and dinner".
The Hamsa, the Vakeria de l' Hospitalet, the Palomar and Kan Pasqual were some of the squat centres participating. But there were other tables and events around Catalonia, from Maresme to Priorat.
" Zapatismo was like a rain of May, which brought forth the subsequent meetings and counter-European summits" as well as initiatives such as the Secretariat and coordination with the anti – IMF and anti- World Bank, Against the Europe of Capital, Against Europe of Maastricht and economic globalization, which crystallized in the 2000 Global Resistance Movement.
The current struggle against gentrification and tourism
In recent years Lokal has been impregnated by the legacy of the 15M occupy movement and the police  murder in broad daylight of Juan Andres Benitez  in Aurora street. "The incident generated a great outcry in the neighborhood, because the neighbours, politicized or not, were eyewitnesses of police brutality." says Marta, who also adds that the campaign of denunciation and justice received sympathy from the neighborhood.
A year after the death of Benitez the  Agora "open space enabled interaction not only between neighbours but also movements from the entire city." However, the police policy has not change much in recent years and " daily police actions on the grounds of skin color continue."
Today, the district focuses on the battle against speculation and fighting against the eviction of neighbors.
"For more than ten years El Lokal has been the Coordinator against speculation, a tool intended to detect and combat cases of 'mobbing' (eviction by intimidation) in the neighborhood, especially around the Rambla del Raval…" says Marta.
The pressure on housing and rent has increased over the years. There has been mobilization through the Raval Resists anti-eviction movement, and synergies with groups such as PAH. "Now is the time when we're doing more work in the neighborhood, we're not an island."
see also…New Mutual Aid Hotline Blocks dozens of Evictions, Threats and Toxic Capitalism
" Luxury apartments, tourist apartments … Leave you helpless, because there are few legal tools, it is a fight against Goliath….. what did not conclude in 1992 they are doing now. "
complete report in Catalan..
Tres dècades amb un far llibertari al Raval barceloní
Arrelat al petit racó del barri del Raval de Barcelona, on es va fundar, El Lokal celebra tres dècades com a espai rebel, inconformista i de trobada per a l'agitació social i el suport a les lluites
"La xarxa de locals del barri Xino, entre ells la pizzeria Rivolta, va servir perquè joves llibertàries crescudes entre prostitutes, macarres, barres americanes, migrants, comerciants, sirleres, traficants i les habituals delinqüents del barri, en els foscos i humits carrers, forgés el nostre caràcter. Allà vam aprendre a reconèixer-nos i ser tan fortes com elles".
Ho escrivia Gorka, membre del projecte, en el llibre autoeditat d'autoria col·lectiva publicat amb motiu dels 25 anys del Lokal. En el mateix recull, Juanito Piquete deia que El Lokal representava el "punt rebel, inconformista i lluitador per a totes les que no hem acceptat mai les normes i lleis que han volgut i volen fer de Barcelona una marca comercial, un parador turístic".
Diuen les que han conegut i viscut El Lokal, que el petit reducte del carrer de la Cera era un far per als moviments socials de la dècada dels noranta de la ciutat, un centre de constant agitació social i política; espai de formació, debat, organització de mogudes i node de coordinació de lluites veïnals, locals o internacionalistes. Sempre disposats, sempre al peu del canó.
El diumenge vinent celebren el seu aniversari a l'Àgora Juan Andrés Benítez -espai recuperat al Raval en memòria del veí assassinat pels Mossos d'Esquadra el 2013-, amb un debat que reunirà algunes de les lluites llibertàries i autònomes actuals.

 Aquesta mateixa setmana, i per segon any, han rebutjat la medalla que l'Ajutnament volia atorgar al projecte amb motiu del seu trentè aniversari, en reconeixement per la seva tasca al barri durant aquests anys.
Tot i el pas dels anys, l'esperit frenètic i entranyable de El Lokal continua ben viu. Mentre xerrem, fins a sis persones diferents pugen les escales per retornar un megàfon de la mani del matí, sol·licitar l'espai de l'Agora per a l'homenatge a la guerrillera Joaquina Dorado o per a deixar unes mostres de Flor de llibertat, refresc detox natural d'auto producció. "
Cada dia podria escriure un relat del que passa aquí. Hi ha una part molt bonica en aquests trenta anys, però també angoixant, un estrès i una pressió emocional que no és normal ni fàcil de gestionar". Ho expliquen Iñaki i Marta, integrants del projecte, que ens parlen del pas dels anys, de la línia de continuïtat de les lluites en el temps i del fil que els vincula al passat i els projecta cap al futur. I ho fem a l'altell d'aquest històric centre social, espai de referència llibertària al barri Xino i la ciutat, atapeït de cartells punks i zapatistes, fanzines, discos i llibres, que destil·la rebel·lia només creuar la porta.
Del Foquet de Neu a l'Ajuntament
La primera acció dels qui després esdevindrien membres del col·lectiu de El Lokal es produí el juny de l'any 1987, dies abans de les eleccions municipals a Barcelona. Van impulsar la campanya Copito de Nieve al Ayuntamiento, manifestació, amb les Rambles incloses, amb un dibuix del Floquet convertit en un King Kong lluitant contra la policia. "Era la clàssica crítica per a l'abstenció, irreverent i punk, en un moment en què la zona del Xino i plaça Reial era territori contracultural, hi havia el moviment antiOTAN i cridàvem allò de "Tanques sí, pero de cerveza", recorda Iñaki.
El col·lectiu de solidaritat amb la Revolució Zapatista
L'alçament zapatista, l'1 de gener de 1994, va suposar un esclat mundial i un mirall per als moviments revolucionaris europeus. La Marta recorda com van formar una brigada de dones per assistir al primer Encuentro intergaláctico por la Humanidad y contra el Neoliberalismo, celebrat a Chiapas, Mèxic.
Des de El Lokal es van coordinar les brigades civils i alguns actes del Encuentro, així com els milers d'acreditacions i bitllets col·lectius per a que activistes i persones interessades volessin cap a Mèxic. Tot això fou possible amb la constitució del Consolat en rebel·lia de l'EZLN, al mateix carrer de la Cera. "Recordo quan algunes delegacions zapatistes van venir aquí a conèixer-nos. Pensaven que teníem unes oficines de l'hòstia, amb secretaria i tot això. No sé si van quedar decebuts…", diu somrient.
Des de El Lokal es van coordinar les brigades civils i alguns actes del Encuentro, així com els milers d'acreditacions i bitllets col·lectius per a que activistes i persones interessades volessin cap a Mèxic
El segon Encuentro es va organitzar a Barcelona dos anys després i va suposar una de les propostes organitzatives i logístiques més complexes dels moviments socials que recorden.
"Van venir milers de persones de tot el món, gràcies a una xarxa d'espais autogestionats i centres socials okupats que van realitzar activitats temàtiques, xerrades, tallers i formacions i va acollir a totes les que es quedaven a dormir, esmorzar, dinar i sopar". La Hamsa, La Vakeria de l'Hospitalet, el Palomar o Can Pasqual n'eren alguns. Però també va haver-hi taules i actes a tot Catalunya, des del Maresme fins al Priorat.
"El moviment zapatista era molt actiu i bulliciós en aquells moments", una primera etapa que des de El Lokal assenyalen que s'articulava a través d'una relació "no orgànica", basada en la solidaritat i xarxes com internet. "No donàvem suport a l'exèrcit, ja que érem antimilitaristes, però anàvem a una amb el projecte autònom i rebel de les comunitats de Chiapas".

El llegat del zapatisme en el Moviment de Resistència Global
El col·lectiu de Solidaritat va autodissoldre's l'any 2008, arran de l'arribada de la setena Comissió Civil Internacional d'Observació amb els Drets Humans (CCIDODH) a Chiapas i el rebuig de la comandància de l'EZLN a la participació i presència de càrrecs polítics als territoris zapatistes. "L'autodissolució va ser conflictiva i va suposar una crisi emocional molt forta per a nosaltres", explica Marta.
"Va ser com un dol, deixar-ho amb una parella, amb l'afegit de la incapacitat de resoldre i de comunicar-nos amb el moviment zapatista que ho va resoldre de forma unilateral, sense cap mediació". I afegeix que, avui dia, "encara no sabria explicar amb detall el que va passar, però intuïm que venia de visions polítiques diferents, codis diferents".
La lluita actual contra la gentrificació i el turisme
Els darrers anys per El Lokal van estar impregnats pel llegat del 15-M i per l'assassinat a ple dia de Juan Andrés Benitez, al carrer Aurora. "Els fets van generar una gran indignació al barri, perquè les veïnes, polititzades o no, vam ser testimonis directes de la brutalitat policial". apunta Marta, qui també afegeix que la campanya de denúncia i justícia va gaudir de simpatia al barri.
Al cap d'un any de la mort de Benítez, es va ocupar l'Àgora, "un espai obert al cor del barri que permet la interacció, no només entre les veïnes, també amb moviments de tota la ciutat". Tot i així, afegeix que la política policial no ha canviat gaire en aquests anys, i que "diàriament es veuen actuacions policials per motiu de color de pell, on notes el menyspreu."

 Avui dia, la batalla al barri se centra a combatre l'expulsió de les veïnes.
Els darrers anys per El Lokal van estar impregnats pel llegat del 15-M i per l'assassinat a ple dia de Juan Andrés Benitez, al carrer Aurora
Fa més de deu anys que des de El Lokal es va impulsar la Coordinadora contra l'especulació, una eina que pretenia detectar i lluitar contra els casos de mobbing al barri, sobretot als voltants de la Rambla del Raval i al carrer Robadors i establir nexes entre el teixit social d'un barri amb "molts mons paral·lels, sovint desconnectats entre ells", com ho descriu Marta.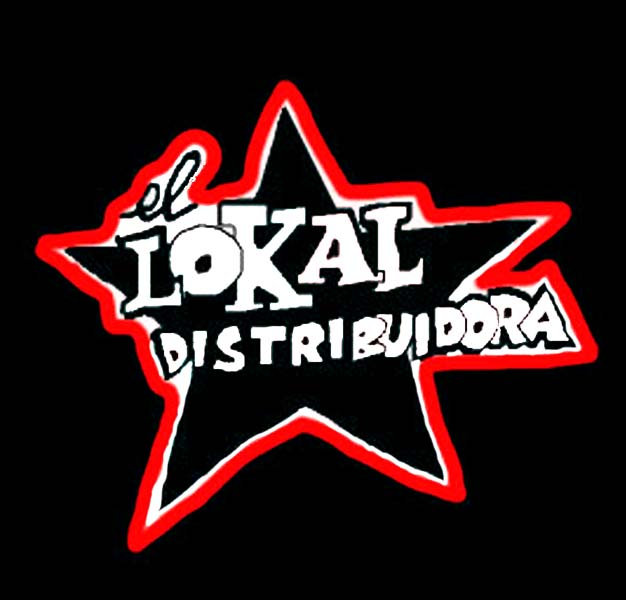 La pressió de l'habitatge i el lloguer va augmentar amb els anys. També ho va fer la mobilització a través de Raval Resistim, el protocol antidesnonaments i les sinergies amb col·lectius com la PAH.
"Ara és el moment en què més feina estem fent al barri, ja no som una illa". Aquestes dinàmiques urbanístiques s'han vist reforçades amb el creixement turístic. Iñaki i Marta coincideixen amb què "la situació és d'asfíxia. El barri està venut, vivim una bornització, els taxistes de Rambla del Raval no t'agafen si no vas amb una maleta.
Una piconadora on el micro i el macro capitalisme generen una bomba de rellotgeria". Pisos de luxe, pisos turístics… Ens veiem indefensos, perquè eines legals n'hi ha poques, és una lluita contra Goliat". Però, com no podria ser d'una altra manera, asseguren que "donarem guerra", però admeten també que alguna cosa més hauran de fer "perquè ens expulsen i l'Ajuntament no pot comprar tots els edificis als fons d'inversió per tal de tenir veïnes. El que no va concloure al 92, ho estan fent ara".