Jeremy In Solitary and Facing Possible Transfer: What We Know
Jeremy Hammond is a member of the hacktivist network Anonymous and a gifted computer programer whose case has attracted the attention of activists, civil libertarians and those concerned about the rights of whistleblowers.
Posted on: 27 November 2018    By:

thecollective
From Free Jeremy dot net
After a week of anxious waiting and worrying, we now have and
can share details about Jeremy's current situation.
Jeremy is currently in solitary confinement and is at risk of being transferred to a higher security prison because of an incident that occurred sometime last week.
The incident occurred either Monday, November 19th, or Tuesday, November 20th. Jeremy was exiting his unit and either pushed or bumped a door. The door he was exiting through did not have a window or any way to see through to the other side.
Free Jeremy Hammond – A support site for jailed activist Jeremy …
There was an officer on the other side of the door, and, when the door opened, it allegedly bumped the officer. In response to being bumped with the door, the officer grabbed Jeremy, threw him up against the wall, and took him to the SHU (segregated housing unit), without placing Jeremy in handcuffs or calling for backup, as is prison protocol.
Once in SHU, he was written up for "assaulting a staff member" for the original act of bumping the officer with the door. Thankfully, Jeremy was not injured when he was thrown against the wall, but he has been in solitary for the past week while he awaits his disciplinary hearing. The hearing should be sometime this week.
This situation is extremely serious for several reasons. The first is that when he was brought to SHU, Jeremy was placed in true solitary confinement. Most times, when Jeremy is placed in SHU, his placement is two prisoners to a cell.
While time in SHU is never pleasant, true solitary confinement has been denounced by the UN Special Rapporteur on Torture Juan E. Méndez as "cruel, inhuman or degrading treatment" that may cause "severe mental pain or suffering".
A Human Rights Watch report has described it as "emotionally, physically, and psychologically destructive." The UN Special Rapporteur on torture also strongly recommended a complete prohibition on solitary confinement in excess of 15 days. As far as we know, Jeremy has been in solitary for seven days.
for other Anons, keep an eye on  FreeAnons twitter and website
The second reason the situation is so serious is that if this infraction is upheld during his disciplinary hearing, Jeremy possibly faces a transfer to a higher security prison. Assaulting a staff member is a very severe charge, and would place Jeremy at a higher "offender level".
This is extremely worrying, as it means he would be tranferred to a medium security prison, where he would enjoy less freedoms and, even more disheartening, would be unable to finish his college classes or earn the degree he has worked so hard to complete.
Send Cards To Jeremy From Prison Books
A transfer with a record of "assaulting a staff member" at his previous prison would also make Jeremy a target for prison staff at any new prison he was sent to. Jeremy is also very close to family at his current prison and is able to enjoy frequent visits from friends. Being taken away from that would be a devastating blow to both Jeremy and the people close to him.
However, there is hope. If the disciplinary infraction is upheld during his hearing, Jeremy can request to stay at FCI Milan under something called "management variable". This would mean he has the "points" that would normally place him in a medium security prison, but he would nevertheless be housed at a low security prison.
This would, ironically enough, be made possible because of the college classes he has worked so hard on and is now in danger of being transferred away from. We will not know if this is an available option until we know the results of his disciplinary hearing.
These are all the details that we know as of the time of this posting. Calls are being made to Jeremy's case manager and possibly to the warden to see what, if anything, can be done to help the situation.
Please, at this time, we are asking that members of the general public do not call the prison. The situation is extremely delicate. However, you can write to Jeremy and we encourage everyone to do that! His address is:
Jeremy Hammond, #18729-424
FCI Milan
P.O.Box 1000
Milan, MI 48160
Thank you again for all your support. I will update this post with new details as they emerge.
Love and rage,
Grace North
UPDATE, 28 November 2018: I tried to perform a quick welfare check on Jeremy by calling the prison today and speaking with his case manager. I wanted to know if he was still in solitary, if his disciplinary hearing had taken place yet, and, if so, what the results had been. As expected, they would not release any information to me, not even about his placement within the prison, saying, "This is not public information." Again, I want to reiterate that this was the expected result of this phone call and is not cause for alarm. The bigger purpose of this phone call, other than to hopefully gain some information on Jeremy's welfare, was to let prison officials know that Jeremy has people on the outside that are aware of his situation, and are monitoring it as closely we can. For now, please keep writing to him. It is the best thing we can do at this time.
---
Who Is Jeremy Hammond?
Jeremy Hammond is a member of the hacktivist network Anonymous and a gifted computer programer whose case has attracted the attention of activists, civil libertarians and those concerned about the rights of whistleblowers.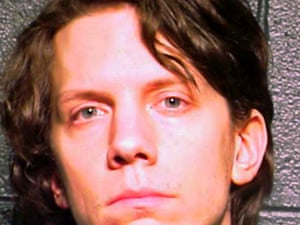 He is currently spending a decade in prison for allegedly disclosing information about the private intelligence firm Strategic Forecasting, Inc. (Stratfor), revealing that they had been spying on human rights defenders at the behest of corporations and governments. WikiLeaks published these files in partnership with 29 media organisations worldwide as the Global Intelligence Files.
After being threatened with 40 years to life in prison for his brave actions and suffering numerous injustices at the hands of the legal system, Jeremy accepted a non-cooperating plea deal to one count of violating the arcane and draconian Computer Fraud and Abuse Act.
Despite lodging nearly 265 letters of support calling for leniency, Jeremy was sentenced to the maximum allowed under his plea agreement and is currently serving his ten-year sentence at a medium-security federal prison in Manchester, Kentucky.
Since his arrest in March of 2012, Jeremy has been frequently cut off from his friends and family, and punished with extensive stays in solitary confinement –  treatment normally reserved for the most egregious offences. Jeremy did nothing for personal gain and everything in hope of making the world a better place. Scheduled for release 22 February 2020, Jeremy needs our support now more than ever.
---
Send Cards To Jeremy From Prison Books
from … anarchistnews.org