Exposing Horizon Advisory, the Defense Department Funded Firm, set up in 2020 to propagate forced Labour allegations in Xinjiang's Solar industry
Cutting off your Nose to Spite your Face? The US blocked China's Solar panels after a False War Dept financed Report, crippling their own prospects of reaching Climate Goals as well as the US industry that supplied a rare quartz the Chinese needed to make the panels.
United States bans imports of solar panel material from Chinese
The US cannot readily make sufficient panels themselves as it will take years to develop the high-tech automized industry based in Xinjiang (impossible to work with forced labour), and US panels will be at least double the price, probably stalling the rollout.
The blatantly false pretext the US and its compromised 'allies' used to potentially wreck the global emissions-free electricity market was an 'evidence free' Report by the far-right "Horizon Advisory" consultancy, set up just for this purpose in 2020 and paid $278,000to accuse China of 'forced labour' in the booming solar panels industry in Xinjiang.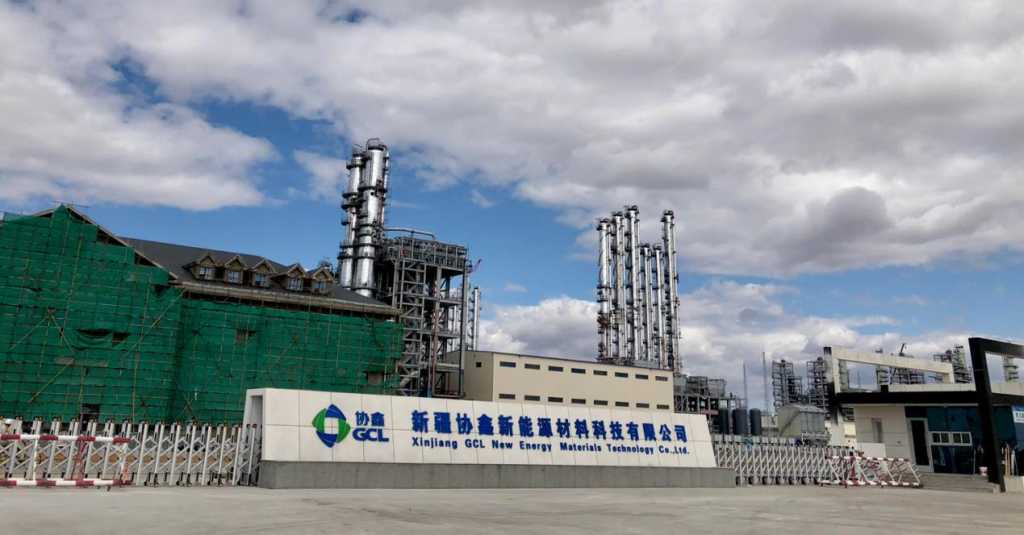 Two of China's biggest polysilicon solar plants in sanction hit Xinjiang were closed in July after suspicious fire and explosions
Despite their 750 Billion dollar a year budget the Defense Dept had the stunning arrogance to not even try to invent a convincing story, knowing that the entire MSM would repeat the lies anyway, even before the
report came out. A fact-free fantasy only comparable to Mike Pompeo accusing China of Genocide to slap on sanctions, merely on the word of the unhinged Adrian Zenz, a neo-Nazi crackpot in the employ of the US government, and the whole of the West followed suit.
Now on the eve of Cop26 they poisoned chances of a successful outcome by collapsing talks, accusing China for using more Coal.
And this even during sweeping power outages in China due to earlier cuts in coal usage. And even after China just announced it will close down its lucrative export industry of Coal-fired Power plants worldwide to support Climate change mitigation.
Related posts
Oct 17 2021 US backed Uyghur terrorists "responsible for suicide bombing" Taliban and Turkey accuse CIA of creating ISIS-K
US legalizes and funds Xinjiang Islamic Terror group ETIM while branding China as Genocidal for resisting them.
The Xinjiang "Genocide" Allegations Are Absurd and Totally Unjustified
Adrian Zenz is a Neo-Nazi Christian Misrepresenting China!
US still accusing China of 'genocide' by data abuse and baseless claims
In Pictures: The Uyghurs of Xinjiang | | Al Jazeera
Xinjiang Daqo, a high-purity polysilicon manufacturer in Northwest China's Xinjiang Uyghur Autonomous Region, sought to debunk accusations of using "forced labor", as it opened its doors to solar industry analysts from top financial institutions and journalists from English-language media.
The US 'Genocide' Accusation Against China
"Pure coincidence""On July 19 a series of four flash explosions, followed by a fifth on July 20, ripped through the distillation unit of the 48,000 MT polysilicon plant of Xinjiang GCL, an indirect subsidiary of GCL-Poly Energy Holdings.Also, according to research notes of Roth Capital Partners quoted by pv magazine, a fire occurred at the polysilicon plant of Daqo New Energy on July 1, which has affected a production capacity of 6,000 metric tons (MT)".
Uyghur Separatists: Feared in China, Pampered by the West
Report: Suspect In Bangkok Bombing is Uyghur Muslim Jihadist
In Pictures: The Uyghurs of Xinjiang | | Al Jazeera
Why are western media silent on China's documentaries on Xinjiang? .. CGTN
When The U.S. Put Uighurs In Guantanamo At China's Urging …
So-called 'genocide' in Xinjiang is staged farce to smear China
Chinese FM lodges solemn representation with BBC over false reports on Xinjiang
West 'malicious' to hype prisoner transfers in Xinjiang
Xinjiang is a mirror reflecting paranoia of Western extreme politicians
US spent $35.4 billion on nuclear weapons last year …
China, on Pacific Cable Warning, Says U.S. Is Smearing …
US intelligence director says China is top threat to America