NATO foreign ministers meeting ends with veritable declaration of war 12/1/2021 in Anti-bellum shared with thanks. Illustrations and comment added
Descent Into Madness: Germany Threatens Russia With Nuclear War..
There is no transcript that includes the question-and-answer session that followed NATO Secretary General Jens Stoltenberg's comments. But they can be heard HERE. Excerpts from Stoltenberg's closing statement are featured below.
That the NATO foreign ministers meeting was held in a member state bordering Belarus and Russia at this critical juncture is significant in its own right; that the main focus of the meeting was on Ukraine and Georgia and their "territorial integrity" is eerily reminiscent of statements and land claims last made in Europe in 1938-1939.
Stoltenberg;s comments about NATO not tolerating any nation establishing and maintaining a sphere of influence approaches the surreal given the Pentagon turning all of Europe except Belarus and Russia into satrapies under the NATO aegis.
Putin sends terrifying warning after Nato 'cross red lines' – 'war becoming inevitable
In denouncing the very prospect of Russia having any influence in nations that border it and that not long ago were part of the same country, Stoltenberg became demonstrably and uncharacteristically condemnatory and bellicose, pounding the podium repeatedly.
In general, the NATO secretary general's statements – diktat, ultimata and threats – over the past few weeks, reaching a crescendo at the Riga meeting, may well be the most inflammatory ones ever made by a NATO leader.
During the session with journalists a comment is made by a reporter that unless Bosnia is press-ganged into NATO "we will have Russian forces there." Along with similar statements regarding Moldova, the war front is constantly expanding from the Baltic-to-Black Sea front further inland to the Balkans and elsewhere.
====
We have just concluded a meeting of NATO Foreign Ministers.
In our first session, we were joined by Georgia and Ukraine.
We discussed the security situation in the region.
Russia's continued aggressive and destabilising actions against its neighbours.
And its military build-up in and around Ukraine.
Ministers made clear any future Russian aggression would come at a high price, and have serious political and economic consequences for Russia.
Georgia and Ukraine are long-standing and close NATO partners.
Contributing to our missions and operations.
And aspiring for membership.
Ministers made clear that we stand by our decisions.
Our support for their sovereignty and territorial integrity remains unwavering.
And we remain committed to enhance our support to both countries.
US puts nuke bombers on Russian border to "deter Aggression". Russia has 2 foreign military bases. USA has hundreds.
We are already strengthening their capabilities to defend themselves.
Training and exercising together.
Providing maritime support.
And sharing information.
For our final session, we were joined by our partners Finland, Sweden, and by EU High Representative Borrell.
We discussed stability and security in the Western Balkans.
The region has come a long way since the conflicts of the 1990s.
But recently we have seen tensions rise.
Including in Kosovo, as well as Bosnia and Herzegovina.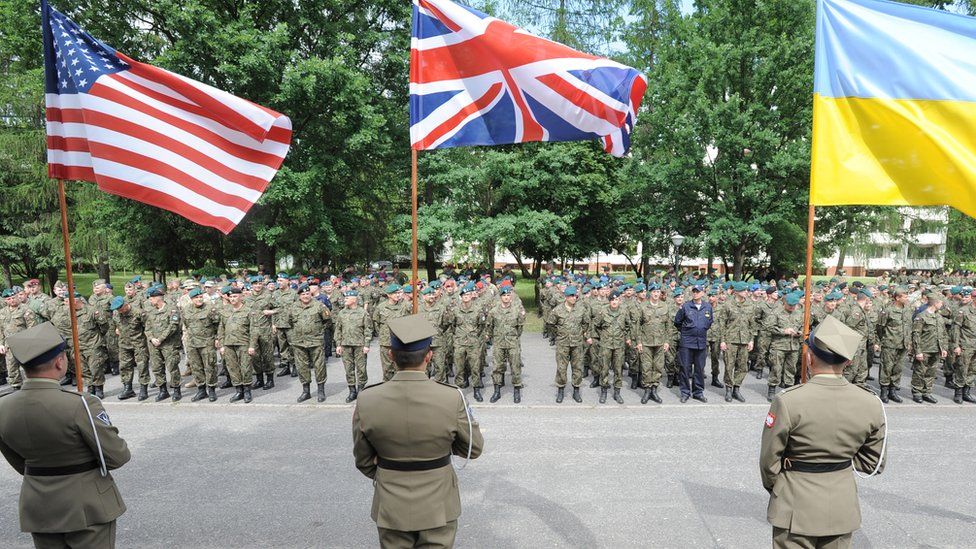 And we agreed on the importance of our presence.
Including our KFOR mission in Kosovo.
And our offices in Sarajevo and in Belgrade.
Our cooperation with the European Union remains essential.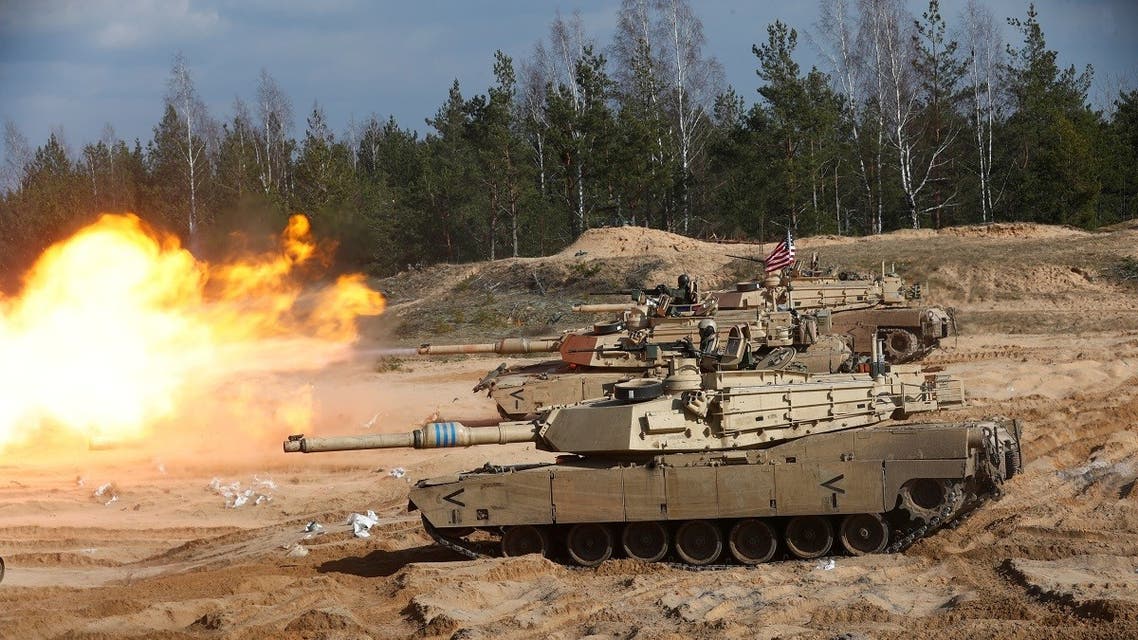 5 thoughts on "NATO foreign ministers meeting ends with veritable declaration of war"
Add Comment at original.. replies go to original post… Reply
globalfooling These things are easily said from the comfort of a nice warm room heated by gas.
But things start to look a little bleaker, and thoughts become more based in reality, if and when the gas supplies suddenly come to an end. Like Reply
Rick Rozoff Alexander Lukashenko is again today cited stating he might cut off Russian energy supplies to the rest of Europe. When he said something to the same effect a couple of weeks ago Putin put as much distance as he could between himself and the Belarusian leader, even ominously stating that if the comments were accurate he would need to speak to him. I interpret the situation in a way the opposite of what you intimate: cutting off gas would provide just the casus belli NATO is looking for. I don't know why, in the face of more than ample evidence, people find it impossible to believe that the U.S. and NATO ***want*** war. Like Reply
thefreeonlineIn fact it seems Germany is the first to 'Cut Off the Gas'. Citing invented technicalities, they have 'delayed indefinitely the switching on of the North stream 2 pipeline. The Russian line was filled and ready to go and would have solved Europe's gas crisis with winter upon us.
globalfooling My observation was based on the idea that this is what will happen when and if the NATO criminals decide to unleash their longed-for war.
Mr Putin is far too civilized than to do something hot headed, as Lukashenko seems to want to do.
This is a cold time of year, and those in the western alliance nations need to consider very carefully what they are building up towards. Like
Rick Rozoff "Civilized" enough to allow his nation and its people to become within immediate striking distance of NATO missiles and tactical nuclear bombs? Your comments reinforce my conviction that Putin will throw his CSTO ally Belarus to the wolves as he's recently done to Armenia.
What do the Pentagon States of America and NATO have to do to convince their civilian populations they are trying to start a war with Russia.? Bomb Moscow? And it's always about Russian aggression.
LikeReply
about Russian aggression.
But what did Russia do to deserve all this War preparation and hysteria, now gaining its own momentum and nearly unstoppable??
Nothing new has happened. Not even confirmation that Russia has 'moved its troops'.
It's absurd. Russian has zero interest in a suicide invasion of basket-case Ukraine, or anywhere else.
They Moved Troops, in their own territory, just maybe! What a crime to arrange Armageddon!?
Why is this happening?
Is the Pentagon locked into an unhinged compulsion to avenge its humiliation in Afghanistan? Or the War Industry insanely desperate to use up its weapons ?
Are the NATO leaders suffering from Brain Fog from Vaccine Reactions.? Or Eastern European rulers delirious with mini-Hitler psychosis?
Please Mr NATO, can you kindly stand down and explain yourself? Before you kill me, my family, and everyone else!
LikeReply