#JinJiyanAzadi #ZanZindagiAzaadi #WomenLifeFreedom
"Kurdish group Hengaw posted a video which it said showed police shooting at homes in the city and another in which gunfire and cries could be heard. It reported that at least five civilians had been killed and 400 injured across the region since Sunday."
Iranian Kurdistan Protests, 32 Dead and 1541 Injured
At least five civilians were killed, two detainees were tortured and murdered, and over 400 people were injured as a result of machine gun fire and other violence perpetrated by government forces during protests in Kurdistan throughout the past four days.
10 more Kurdish women's rights activists arrested in various cities of Iranian Kurdistan in the last few days. During the recent protests in various cities of Iranian Kurdistan, nearly 100 Kurdish women's rights activists have been arrested by the Iranian security institutions, and so far the identity of 75 of them has been confirmed for Hengaw.
By 12th Oct a General strike was taking hold in Kurdish cities.
The Kurdish area is being attacked by the Iranian Security Forces from one side and a series of killings b y the Turkish MIT across the border in Rojhilat (Iraqi kurdistan). Both conservative Islamic governments are reacting to open disobedience of the International Womens Rebellion against social slavery. Jinealogi is inspired by the free women of the neighbouring Rojava Revolution.
Reminiscent of the defeat of ISIS in Rojava (Syrian Kurdistan), thousands of women have publicly shed their compulsory Habib clothing, prompting heavy repression,a General Strike, internet closures and rioting, as well as US attempts to subvert the state.
General Strike
According to the videos received by Hengaw, the cities of Kermanshah, Javanrud, Sarpol-e Zahab, Sanandaj, Mariwan, Baneh, Saqez, Dehgolan, Bukan and Mahabad are on a massive strike today, Wednesday, October 12.
Hengaw: Saturday, October 8, 2022

Reza Jodaki, from Khorramabad, was detained on Monday while taking part in the burial service for Nika Shakrami, a 17-year-old girl who perished during the Tehran protests over Zhina Amini's state murder. Reza jodaki is a student at Kurdistan Univeristy in Sanandaj.
Sirwan Azizi, 30, from Sanandaj, was detained by security authorities on Sunday, October 9, 2022. His whereabouts are unknown. #MahsaAmini #kurdistan
Cities where protesters have been shot and killed:
Sanandaj: Dariush Alizadeh, Peyman Menbari, Mohammad Amini, Yahiya Rahimi.
Oshnovieh- Urmia province: Amin Marafat (16 years old), Milan Haqiqi, Sadraldin Litani, and Abdul Salam Qadir Galvan
Urmia: Farjad darwishi, Abdulla Mahammadpour, Dansh Rahnima, and Nima Shafiqdoost.
West Islamabad: Saeid Mohammadi, Amir Fuladi, and Iman Mohammadi
Kermanshah: Mino Majidi, Reza Shahparnia, and Amir Hossein Basati (15 years old)
Sonqor: Alireza Fathi, Rouzbeh Khademian, and Mohammad Zarei.
Divandareh: Foad Qadimi and Mohsen Mohammadi
Piranshahr: Zekaria Khial (16 years old), and Samad Barginia.
Saqqez: Faridoun Mahmoudi, and Ismail Dzwar
Ilam: Mohsen Qaisari
Dehgolan: Reza Lotfi
Quchan: Ali Mozafari Salanqoch (17 years old)
Mariwan: Mukhtar Ahmadi
Salas-e Babajani: Arian Muridi
The words – Zan, Zindagi, Azaadi – are beloved and familiar, belonging to the lexicon of some of our many languages.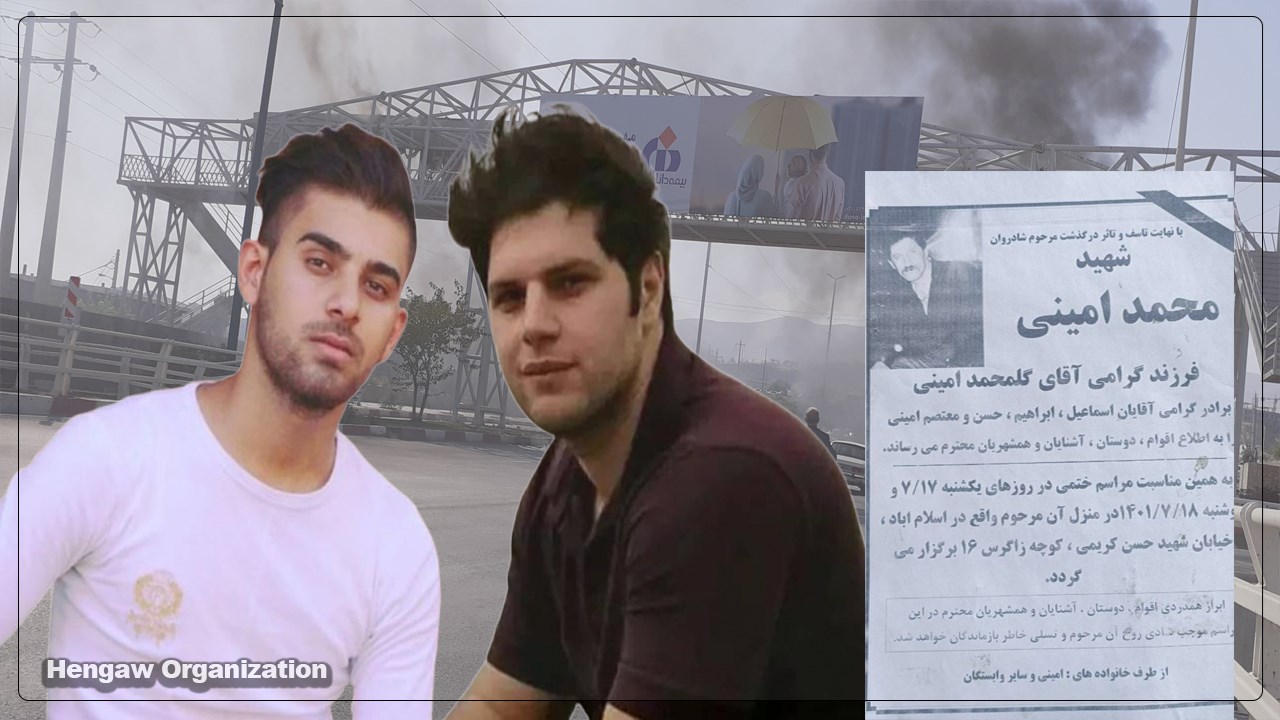 In Kurdistan's protests yesterday, there were 4 fatalities and 130 injuries15:03 – 9 October 20