context: Financial and Landowning Oligarchy Looting the Country:     Corruption has always been  rampant among the Brazilian 1% elite and this was used to discredit the 'leftist' PT leaders(although corruption by the right is infinitely worse). Rightwing control of the judiciary was used to force out Dilma in an institutional coup and later to jail and disbar Lula, the clear favourite 'socialist' candidate for president.
The presidency went to a far right wing mafia boss, Bolsonaro, with a US spawned Trump style media campaign. Bolsonaro is using his presidential decrees; to try and open the country to selling off anything of value for commissions; for repression of the landless and impunity for the tiny minority of landowners who still own most of arable Brasil;  for open and continuous racist and anti gay and feminist statements, thus unleashing a flood of attacks; for trying to abolish Indigenous rights and land titles; for opening the Amazon and all areas to mining, logging, ranching, etc..
But above all the US supported Bolsonaro regime is about trying to abolish all progressive measures, health, education, pensions, food aid etc,  which have partly lifted the people from poverty, serfdom, ignorance and gender based oppression in recent years. Bolsonaro proudly advocates dictatorial rule  with death squads, torture and police and army repression.. Even so the EU has now signed a trade deal, thus legitimizing and rewarding the regime.

---
The Bolsonaro regime will not end the landless MST camps
interview with Kelli Mafort by Pedro Biondi
translated from/en castellano AQUI .. https://www.lahaine.org/cD6Z  ………   In the Temer government there was a very large freeze, and now the Bolsonaro government, in addition to the continuity in the cutting of public policies, tries to confront the popular movements creating a climate of terror in the camps and settlements (of the landless MST people), and promoting privatization of the settlements of the agrarian reform. The scenario is quite unfavorable and poses new challenges for the struggle of popular movements.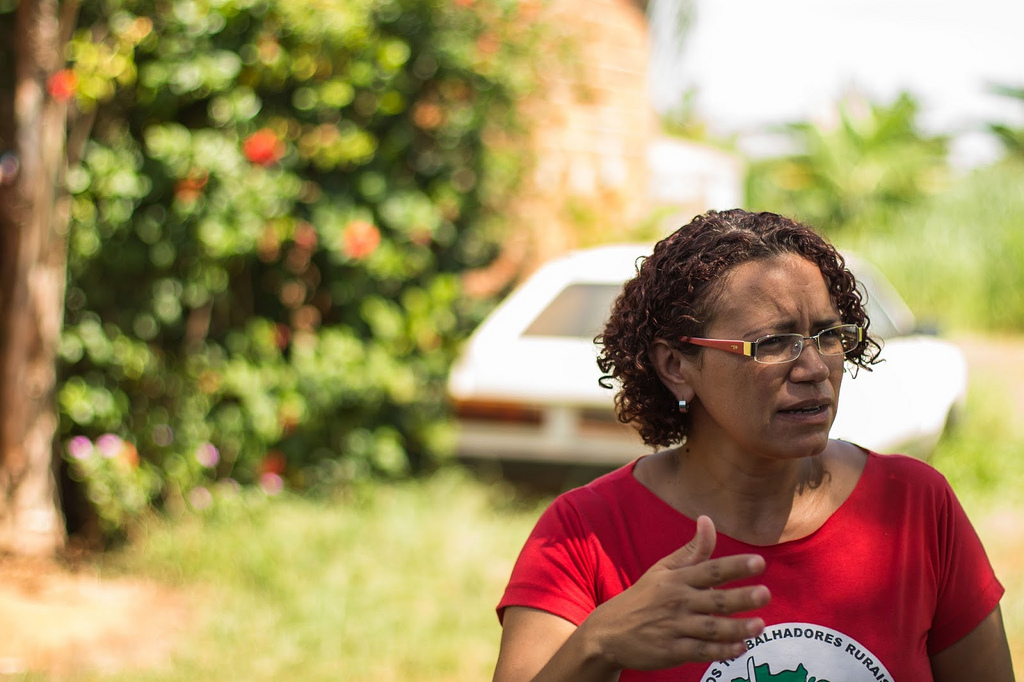 Kelli Mafort,  MST leader and doctor in agrarian subjects
The Landless Movement of Brazil faces new attacks by the fascist regime, which is heading a crusade to privatize the territories.
Continue reading "Landless MST Camps resisting neo-fascist Bolsonaro Regime"