Germany: Apoist Youth Initiative –'Bring the War in Afrin to the Streets of Europe on 12.03.18!'10.03.18: The Apoist Youth Initiative has announced in a written statement that it will join the militant action announced by the radical Europeans. They call on everyone to carry out more radical and organized actions in the heart of capitalism for the freedom of Afrin.
Attack Against a Commerzbank Branch in Solidarity with the Afrin Resistance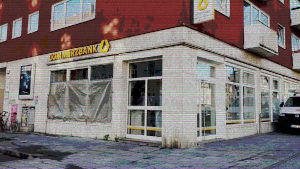 For more than 50 days, the comrades have resisted the imperialist troops of Turkey. For over 50 days, people have been killed by German weapons in Afrin. For more than 50 days, Germany and the world have been silent about the fascist attacks against the Rojava project.
To break this silence we attacked the Commerzbank branch on Hamburger Strasse. We smashed their windows and left painted slogans. The Commerzbank profit from their investments in defense companies, such as Kraus-Maffei Wegmann (KMW), and from the war in Afrin. The Leopard 2 tank was produced by KMW along with many other German companies. Now the Leopard 2 is used against the Rojava project to quell the Revolution.
Lets take action in the heart of imperialism to give wars worlwide a respite.
Long live the resistance of Afrin.
German: https://de.indymedia.org/node/18782     Posted on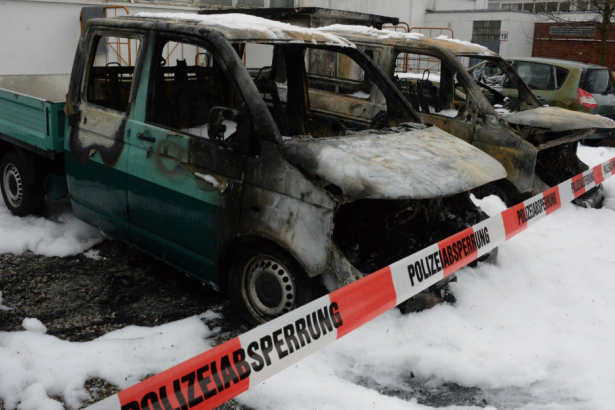 Early in the morning on 12.03 we placed incendiaries under the vehicles at the side of the company builing and disappeared unrecognized into the darkness of the night. Three vehicles were burned out completely, others were badly damaged by the fire. We noticed with regret that the fire we started was not enough to take out the company's warehouse. Nevertheless, we were pleased to read that it caused about 75000 euros in property damage.
We join the #Fight4Afrin militant campaign called for by the autonomous groups and greet all the comrades and friends who have used the past nights to vent their hatred and anger against the massacres of the fascist Turkish State and its accomplices and make an irreconcilable expression.
08.03.18: The Revenge Team Şehid Avesta Xabûr torched a car belonging to a Turkish agent in Paris to express their anger at the fascist Turkish State and its attacks against the people of Afrin.
The revenge team was named after Avesta Xabûr, a YPJ fighter who fell in the historic resistance in Afrin against the fascist Turkish State and its occupying army. In a brief explanation of the action, they stated: