Defenders from Haudenosaunee Six Nations occupied a disputed tract of land in Caledonia, an hour south of Toronto. The dispute about a proposed real estate development escalated to a standoff between the government and the Six Nations Land Defenders. The Ontario Provincial Police fired tear gas and rubber bullets at the Land Defenders.
Haudenosaunees people, however, say they need the land for their own growing population. They have renamed the tract "1492 Land Back Lane." They say the band council does not represent them. The land is part of an ongoing dispute, which is complex and builds on 500 years of colonization.
********
Day 200: #1492LandBackLane Update
Report from #1492LandBackLane land reclamation published to Montreal Counter-Info.
When Haudenosaunee Land Defenders are required to defy injunctions to protect our territories, we are arrested, charged, threatened and incarcerated.
It is a crime to fight for our lands, but we are still fighting. Land defense criminalization is meant to divide families, nations, and allies, in order to scare us into submission.
August 5th and October 22nd are days that loom heavy in everyone's minds. Days where we were shot at, tasered and dragged from our lands. The resilience of so many is amazing. Theses are days in the last 200 that will not be forgotten.
The OPP have tried consistently to divide our community. To try to hinder the support in whatever way they can. You have all made it resoundingly clear that we will not play into their game any longer. This is Haudenosaunee Territory!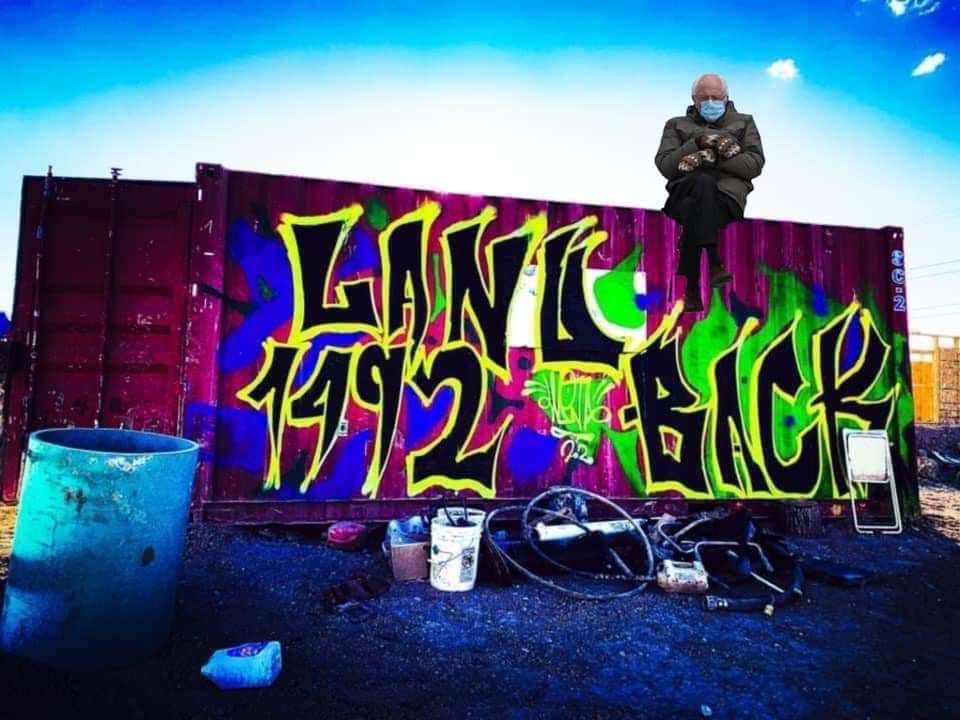 Looking back and seeing all that we've endured together. All the families and friends that have lifted us up in those moments. Remembering all the laughter and joy. The building of a community. The unity of nations. What a gift we've been given.
Roads, highways and railways that crisscross our lands will not be used to inflict more violence on our people. All of this colonial infrastructure that has been used to oppress us and exploit our lands.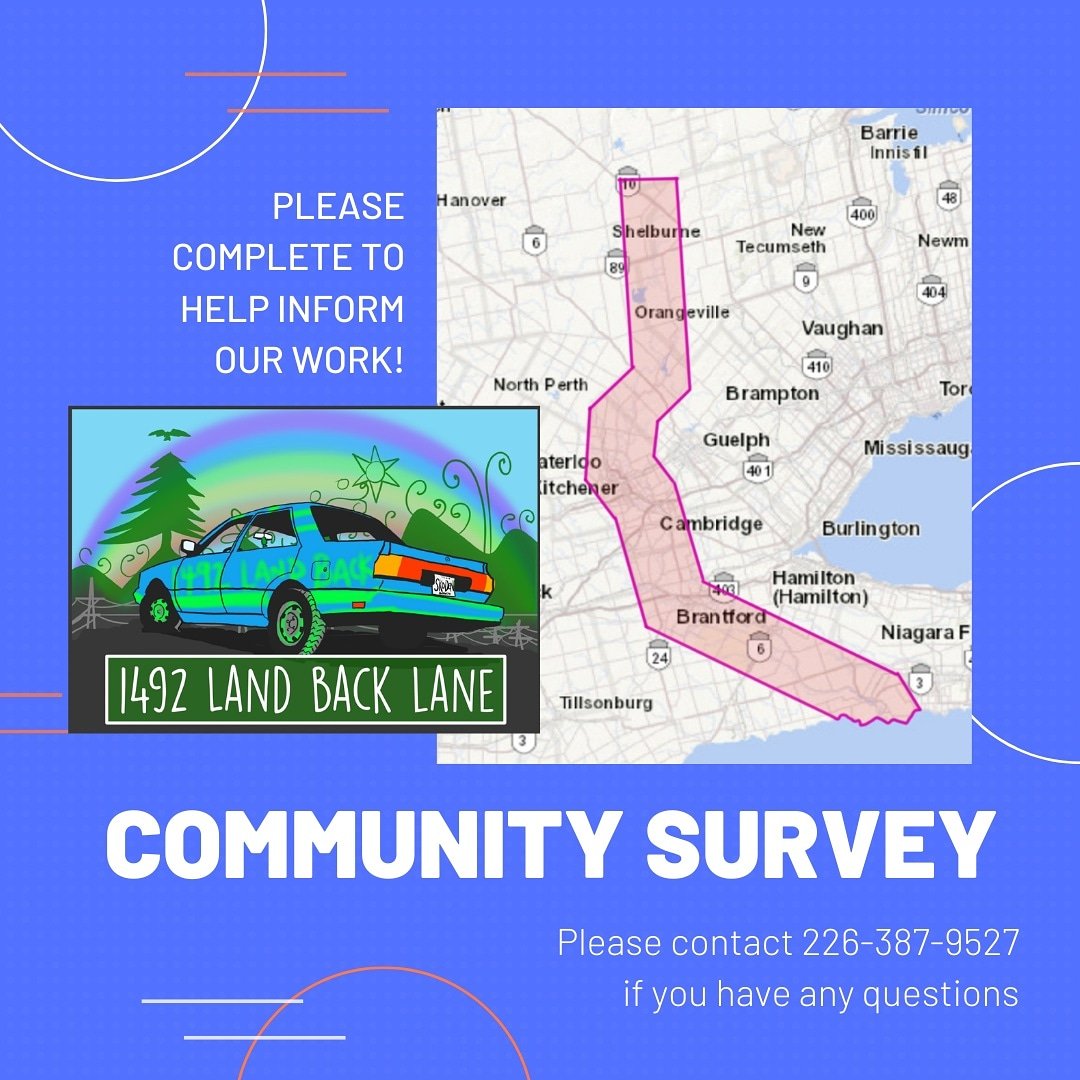 We have an opportunity to move forward. But we have to do it together. All of the hurt that we've endured as nations. The trauma that has been inflicted on us. To give our children and grandchildren more then we had, we must stand united.
To my brothers and sisters. Folks that have given all of themselves for all of us. Risked life and limb, freedoms and careers. Given so much time and energy. People that have had to bare the weight of heavy bail and release conditions. We have so much love and gratitude for you.
There is nothing these courts and cops or racist politicians can do with their guns and jails to turn our backs on future generations. These lands are only borrowed from those generations to come. It is our obligation to hold these lands for them.
1492 Land Back Lane demonstrators plan to move back barricades on Highway 6 bypass
Barricades will only be moved if community consensus remains firm
Haudenosaunee land activists plan to move back barricades just outside Caledonia, Ont., that have been blocking a Highway 6 bypass.
Skyler Williams, spokesperson for 1492 Land Back Lane, said the barricades on Plank Road (Argyle Street) will be moved to let people access Haudenosaunee businesses, the Hydro One Station and the Caledonia Baptist Church.
Developer Foxgate Developments has plans for a housing complex on that land.
Defenders with the camp say the barricades, or safe area, "is in place in a direct response to the violent actions of the Ontario Provincial Police."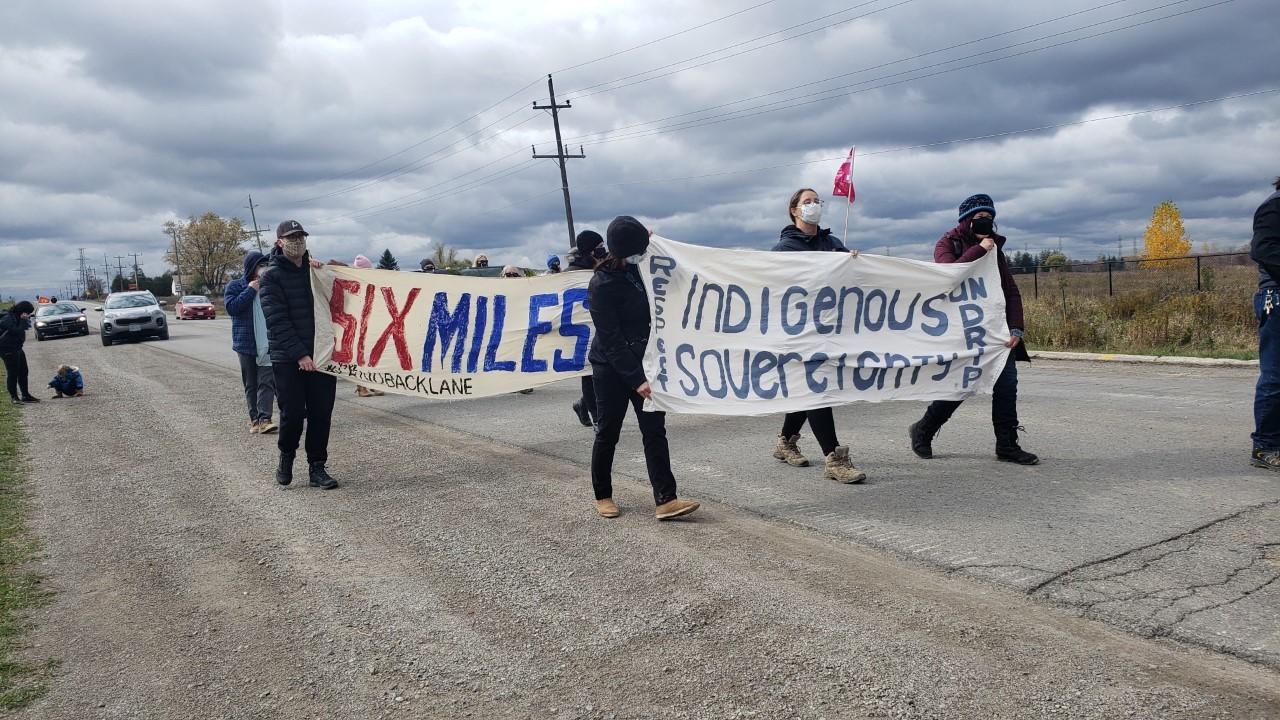 "The safety of land defenders is the priority of our camp, the community, and the Haudenosaunee Confederacy Chiefs Council (HCCC), and their continued safety from police violence will remain a priority moving forward as roads are opened," the release said.
Ontario Provincial Police raided the camp in August and enforced a temporary court injunction. They arrested several demonstrators, and in response, community members used blockades to shut down area roads and a rail line.
"Our camp firmly believes in the inherent right of Haudenosaunee people to follow our laws and to determine what our future looks like for ourselves," said Williams in the release. "This includes leading de-escalation and finding a peaceful resolution, which cannot occur if Canada continues to leave Nation-to-Nation relationships in the hands of the police."
Defenders with the camp have appealed two court injunctions telling them to leave the area. Williams filed one of the appeals in Ontario Superior Court in fall of 2020.
Land rights and history
My research examines how Canadians learn citizenship and how newcomers are taught citizenship in ways that erase Indigenous rights.
Canada and the United States are both built on a continent taken from its people by coercive theft, genocide and forcible sale. Indigenous Peoples have been living on this land for thousands of years. They are not part of the past but are living in the present. The Indigenous Peoples living today are survivors of colonization.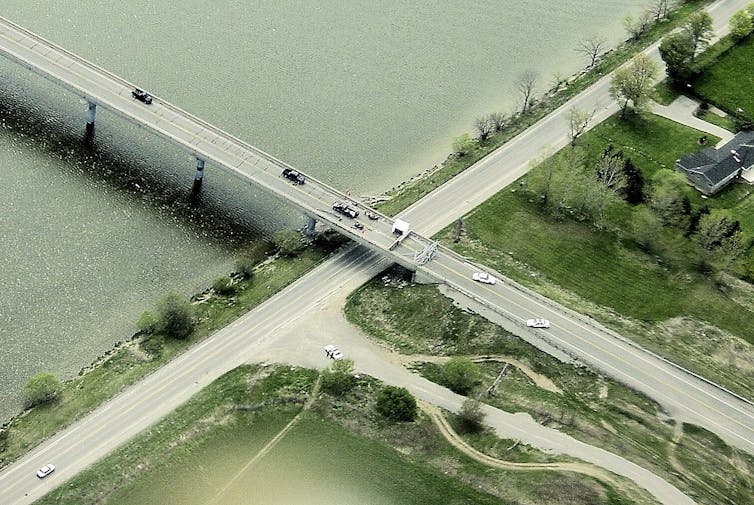 The main point of land acknowledgements is to teach us that this land is theirs, and non-Indigenous people have responsibilities in sharing it.
Land acknowledgement teachings
Our relationship with Canada as a nation has at least three layers: the stories we associate with Canada, the symbols that represent Canada and the practices we view as normal to a Canadian. Land acknowledgements teach us different lessons about all three.
Land acknowledgements remind Canadians that we have been taught deadly untruths. The long-standing official history and stories of Canada have been told as if the place was an empty land that John Cabot "discovered" and pioneers populated.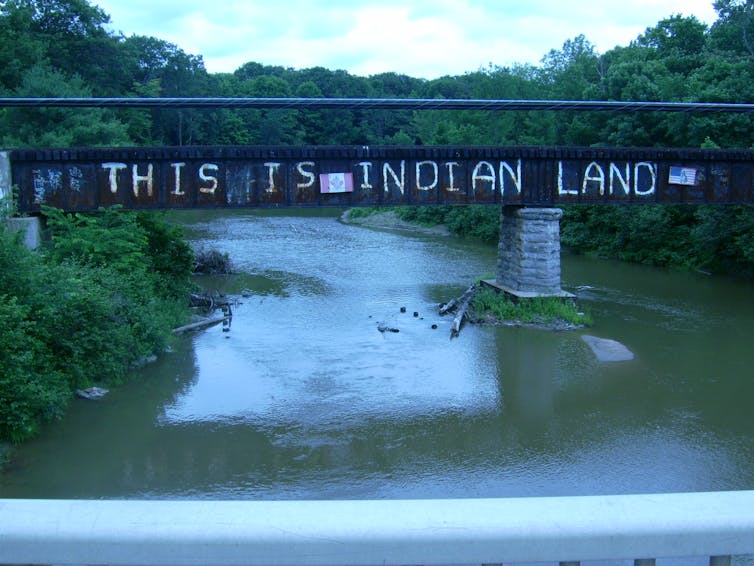 Many Canadian symbols still revere colonial settler violence that continues to cost lives. John A. Macdonald, the first prime minister of Canada, intentionally starved Indigenous people and founded Indian residential schools, but was featured on Canada's $10 bill up until 2018.
Schools named after him and statues of him still abound across Canada. One such statue was recently pulled down at an anti-racist protest.
---
Read more: European colonisation of the Americas killed 10% of world population and caused global cooling
---
Land acknowledgements remind us that our practices on this land cannot continue to be settler business as usual, which has been an incessant taking of land for development through the means of Canadian law.
Instead, we need land restitution. We need to draw on Indigenous knowledge to restore the environmental balance.
Land acknowledgements carry teachings of a different story of Canada. With this more accurate story of Canada, Canadian imagination, symbols and practices cannot remain the same. https://www.youtube.com/embed/-SFcgtcUTjs?wmode=transparent&start=0 The case against Sir John A. Macdonald — and the case for him.
Colonialism is in the present
Many Canadians point to reconciliation and land acknowledgements as ways of assuaging the conflict they feel about Canada's origins. But reconciliation has become another version of colonial control, saying the words but not doing the actions.
Some Indigenous thinkers characterize the current land acknowledgements as patronizing, box-checking exercises.
Land acknowledgements have become useful alibis for some who think the work of reconciliation and rebuilding relationships with Indigenous people is being done. The 1492 Land Defenders in Caledonia are letting everyone know that land dispossession is still happening right now.
Land Defenders spokesperson Skylar Williams is being criminalized. The Six Nations Land Defenders are up against "the rule of law," a structure that has been set up in Canada as "one everyone needs to respect."
However, it was the same Canadian rule of law that usurped the land. With clockwork regularity, Canadian law still rules that Indigenous rights to their lands are secondary to oil and gas development.
A Yellowhead Institute paper on land dispossession says:
"The infrastructure to 'legally' steal our lands is important to understand."
The Canadian legal system has consistently dispossessed, starved and supported violence towards Indigenous people for several hundred years.
We are past the point of uttering a land acknowledgement and thinking that it's the end of our responsibilities towards the people on whose land we live. It is time for all Canadians to step up and put into action the teachings of land acknowledgements.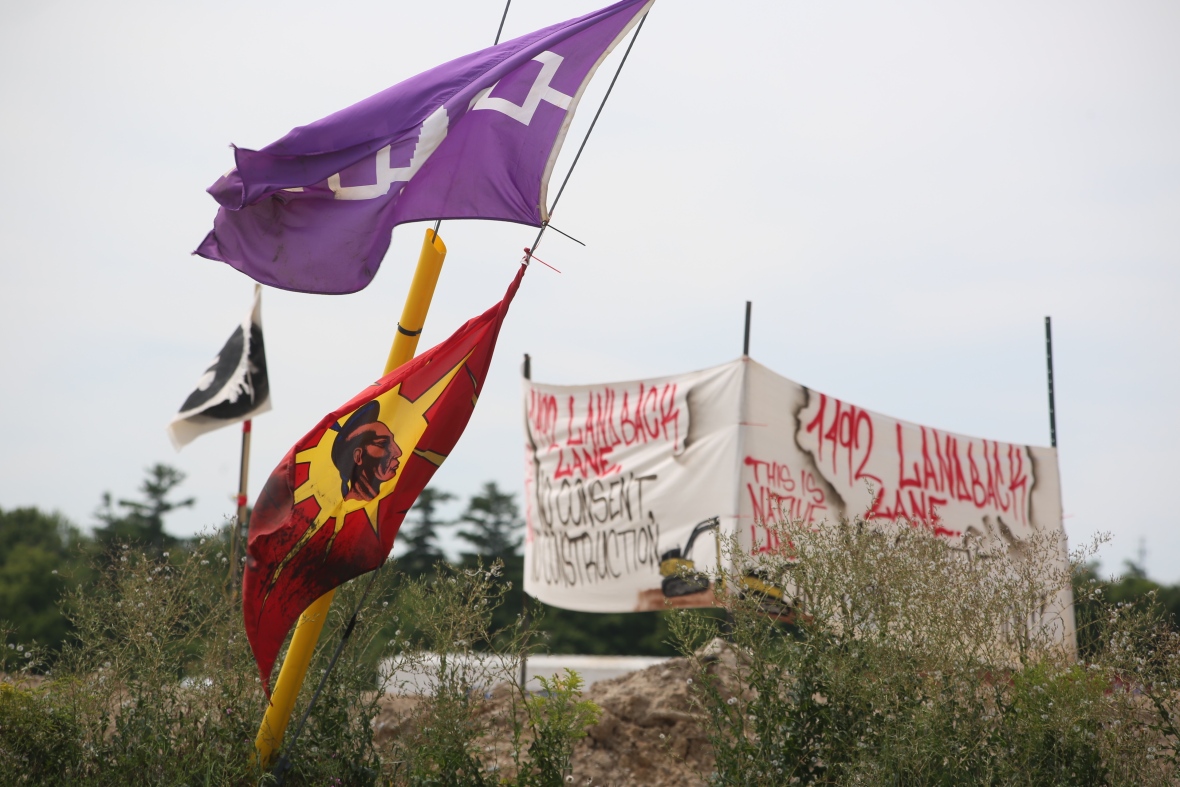 CBC Radio's Ideas@cbcideasWithout justice, there can be no reconciliation and for Indigenous people in Canada, justice is tightly wrapped into the question of land. Podcast: http://bit.ly/37W8JNShttp://cbc.ca/1.5856494 @MOHAWKEMOTIONS @1492LBL @RMComedy @landbackskyler
#1492LandBackLane