"Pablo .. Spain will burn every day till you're freed"
#LibertadPabloHaselTranslated from Spanish by Granada, Madrid, Barcelona … Today we see again a violent police response against protesters. Many new demos are planned for the following days. The government is split with some supporting the protests.
Our solidarity with the woman who has lost an eye in what is already a long list of excessive actions. We demand that action be taken on the matter #LibertadPabloHasel
A new day of mobilizations in support of Pablo Hasel has ended with 45 detainees and authentic police terrorism
Police charges in Madrid
Dozens of callouts have been repeated throughout the Spanish State in response to the unjust imprisonment of Pablo Hasel. Yesterday we could see extreme police violence, there were 45 new detainees, in addition to the news that the protester injured on Tuesday in Barcelona by a foam bullet has lost her eye.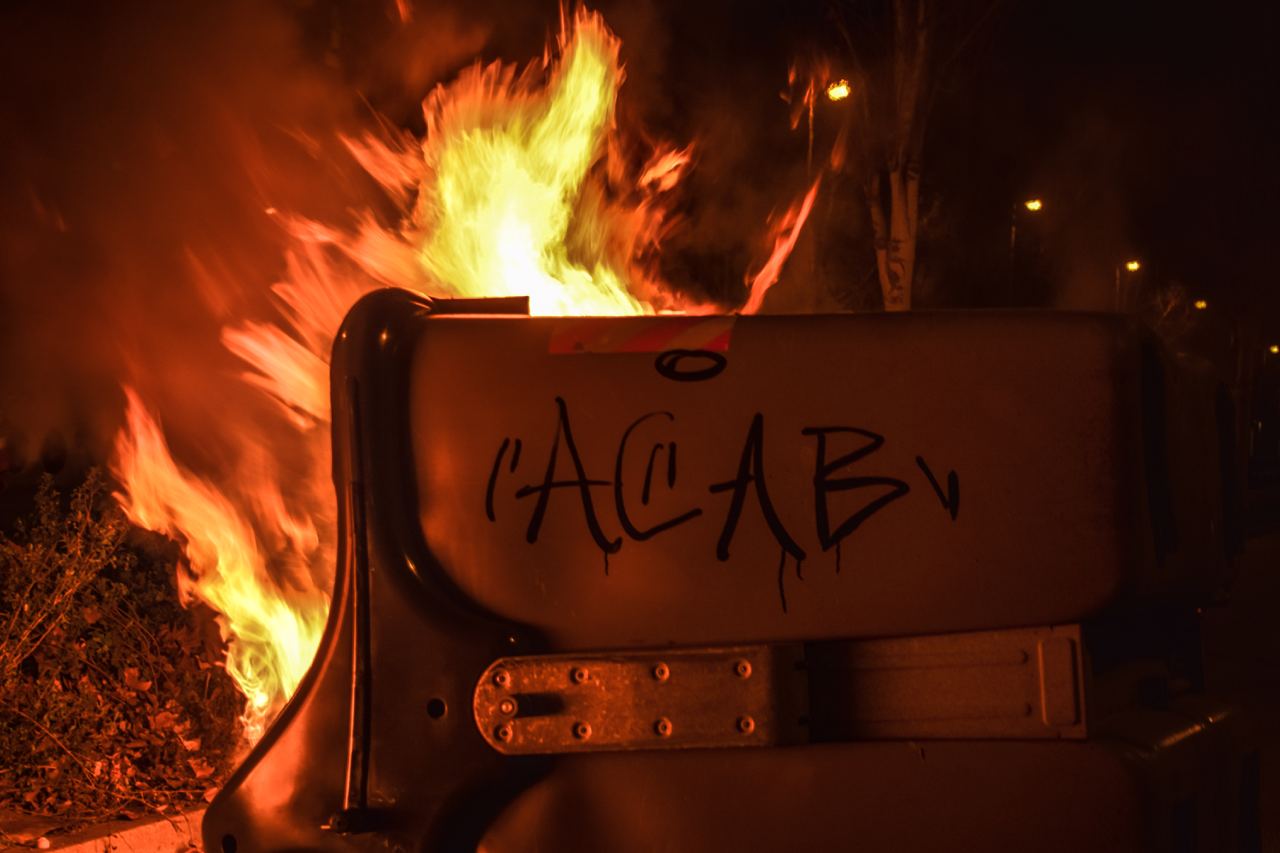 8,000 people gathered at Puerta del Sol in Madrid in a mobilization that ended in the police violence we are used to these days.
Serious disturbances also in Granada, with barricades and fire after the demonstration in support of Hasel.
In the capitals of Galiza there were also several demonstrations due to the kidnapping of Pablo Hasel.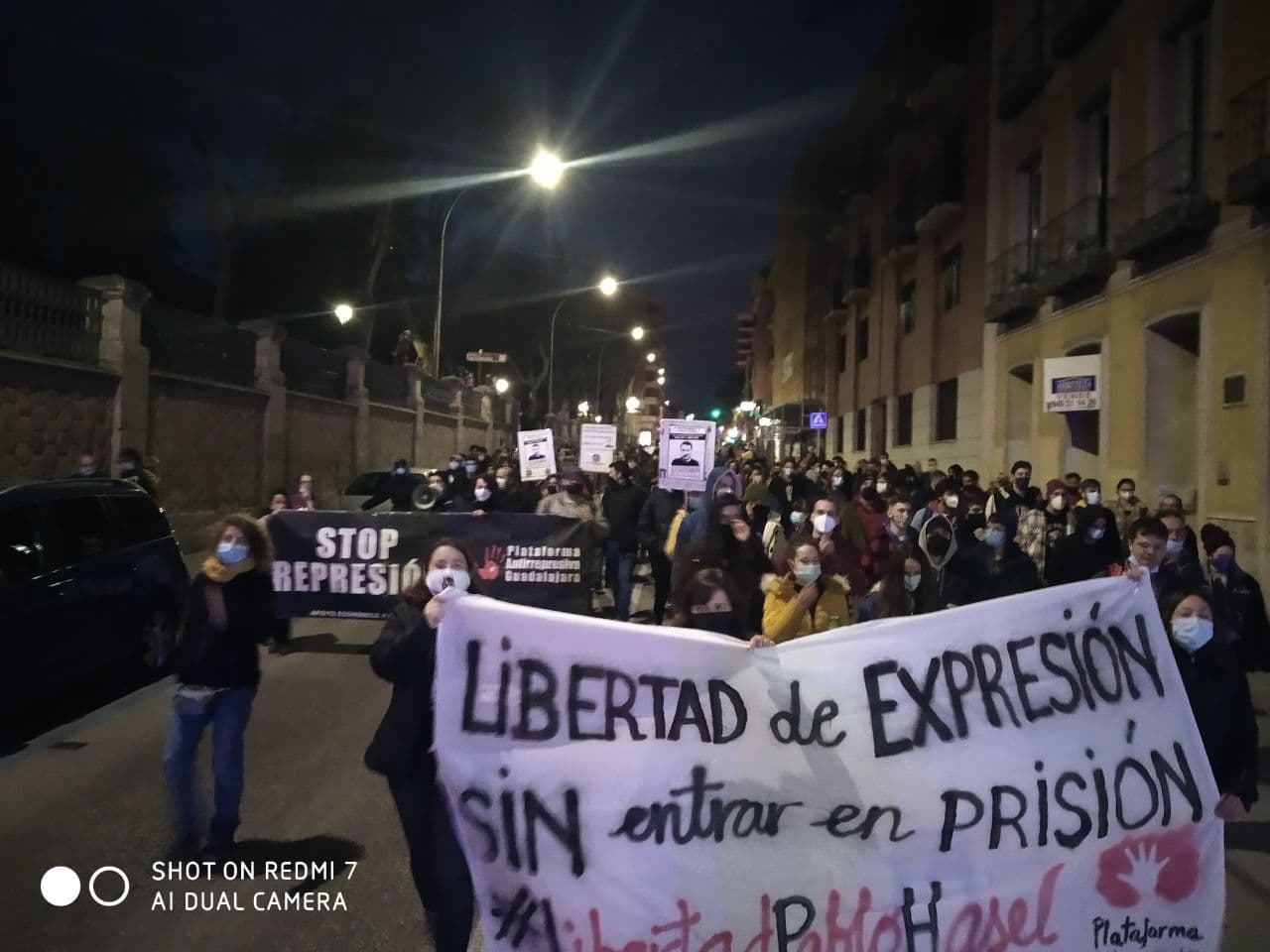 We are informed of two detainees at the end of the Coruña demonstration as they quietly went home.
Guadalajara also took to the streets in support of the rapper, in a demonstration that passed without incident.