"We've taken a giant step forward to further accelerate our path out of the pandemic," President Biden said Wednesday at the White House. "For parents all over this country, this is a day of relief and celebration." as medical providers began inoculating children ages 5 to 11 with the COVID-19 shot across the country.
But the vaccine is the same experimental one that has killed an estimated 1,538,600* US citizens and survivors are already fast losing any protection from Covid, leaving most with crippled immune systems, dependent on constant boosters or open to deadly diseases (*15,386 deaths reported by VAERS who say this could be 1% real estimated figures = X 100 = 1,538,600 of us potentially killed)
VAERS OWN DATA SAYS FEWER THAN 1% ADVERSE EVENTS EVER REPORTED
"We know millions of parents are eager to get their children vaccinated and with this decision, we now have recommended that about 28 million children receive a COVID-19 vaccine," CDC Director Rochelle Walensky said.
But after taking the vaccine children lose their innate Natural Immunity which is replaced by a partial and very temporary one.
According to CDC data (PDF), since the pandemic began, at least 94 children aged five to 11 (out of 28,000,000) have died from COVID-19.
However, as with adults, most of the dead had serious co-morbidities which may really have killed them, especially as the PCR test for Covid (finally due for abolition in Dec 2021) gave up to half false positives in the first year and many cases have no symptoms. The real death rate for Covid for small children is statistically zero, and they are more likely to be killed by a cow.
The Biden administration has promised enough doses to protect for at least 6 months the nation's 28 million children aged five to 11, though thousands may die from adverse reactions.
All will lose their innate Natural Immunity and always need further doses or see their immunity fall to zero, and may open the door to all kinds of opportunistic infections and cancers, as well as the dreaded ADE Vaccine Enhanced Disease syndrome and 'Covid Vaccine AIDS'.
The United States has started vaccinating primary school-aged children against COVID-19, in what leading US health officials have welcomed as an "important step forward. Officials say the child vaccination campaign, expected to hit full-strength next week, will mean fewer school interruptions.
But there will be interruptions due to the tens of thousands of adverse reactions. In any case even the CDC has admitted the vaccine DOES NOT STOP GETTING INFECTED OR INFECTING OTHERS with COVID-19. Though at first with milder doses, leading to child epidemics, as is already happening with the Fully Vaccinated.
School closures throughout the pandemic have disproportionately burdened children of colour, widening academic gaps and worsening mental health, according to data presented on Tuesday to CDC advisers.
This is tagged onto all reports in a cynical credibility justification for their insane capitalistic greed which is greater even than fear for their own children
"And so today is like a hallway pass for us to begin living life again and we couldn't be more thankful to everybody that's been involved in this process to helping us feel that freedom that we feel today."Brian Giglio, of Alexandria, Virginia, brought his eight-year-old son Carter in for a jab
Latest official UKHSA report shows Fully Vaccinated accounted for 83% of Covid-19 Deaths & 65% of Hospitalisations in England over the past 4 weeks
"For parents all over this country today is a day of relief and celebration after almost 18 months of anxious worrying every time your child had a sniffle or started to cough," Biden said during a speech at the White House on Wednesday afternoon.
Rubbish. The Pfizer vaccine will make Covid weak for a while, maybe just a 'sniffle or a cough' but equally contagious and transmissible
"Cate Zeigler-Amon, 10, arrived with her mum and was first in line early Wednesday to receive a drive-through vaccination at Viral Solutions in Atlanta, Georgia. The girl bounced around the car, her body hanging halfway out the window in excitement before the jab, which she broadcast live on her computer during morning announcements at her elementary school."
Children are especially affected by social mass hysteria signalled through mass media propaganda and common in North American culture.
"The vaccine cleared two final hurdles on Tuesday after a recommendation from CDC health advisers and then the green light from Walensky, the agency director. "
All but one of the 'deciding' officials are reported to have investments and shares in the booming vaccine industry.
"There are children in the second grade who have never experienced a normal school year," Walensky said. "Pediatric vaccination has the power to help us change all of that."
Rubbish. The Pfizer vaccine will make Covid weak for a while, maybe just a 'sniffle or a cough' but equally contagious and transmissible
Pfizer said it expected to make 19,000 shipments totalling about 11 million doses in the next several days, and that millions more will be available to order on a weekly basis.
An extra few billion dollars for billionaires + share inflation + world sales, set against the high risk of killing or maiming permanently up to 28 million innocent US children!
The Biden administration has promised enough doses to protect the nation's 28 million children aged five to 11, who have been authorized to receive pediatric jabs of the Pfizer-BioNTech coronavirus vaccine.
Though thousands may die from adverse reactions. (Multiply VAERS death reports by 100 to estimate true numbers)
All will lose their innate Natural Immunity and always need further doses or see their immunity fall to zero, opening thge door to all kinds of opportunistic infections and cancers, as well as the dreaded ADE syndrome and 'Covid Vaccine AIDS'.see Stop The Shots.. Beat the Boosters .. Vax now Kills more than Cures!
**********
see also: HOW TO BEAT COVID: Front Line COVID-19 Critical Care Alliance: Prevention and Treatment Protocols home: https://covid19criticalcare.com/ How to Get Ivermectin: see HERE …
***********
Ivermectin is banned as 'too cheap' for US Pharma criminals, though totally safe, proven, more effective, without long term reactions, and a Nobel Prize recipient.
SEE ALSO:: Absolute proof> How Ivermectin smashed Covid, saving millions of lives for $2.65 each kit.. Pandemic is a Genocidal Fraud! +how to get it
— "Dr Eddy Betterman M.D. How did an Indian state with more than 240 million residents beat the Wuhan coronavirus (Covid-19)?
"Simple. Its people took ivermectin. Indian state with 240 million people completely eradicated Covid with IvermectinUttar Pradesh, located in northern India, has officially declared that all 33 of its districts are now "covid-free" thanks to a benevolent effort.
The recovery rate for the Chinese Virus in Uttar Pradesh is a whopping 98.7 percent, which can be directly attributed to the large-scale prophylactic use of ivermectin.
"According to the Western media and medical establishment, there is "no evidence" that ivermectin provides any benefits.
According to real-life, on-the-ground proof in India, however, ivermectin really has been a miracle.
In the tiny southern Indian state of Kerala, meanwhile, new "cases" of the Fauci Flu have been soaring. The reason is that instead of going with ivermectin, Kerala instead opted for "vaccines," which are spreading more disease.
"Ivermectin is perfectly safe, but the government does not want you to know that," noted another. "The drug has little side effects, has been prescribed millions of times, and is known to kill 21 different viruses, including SARS-CoV-2."
Ivermectin has been safely used for years and is off-patent."
"Mexico City achieved up to a 76% reduction in COVID hospitalizations by making ivermectin-based home treatment kits widely available.
With evidence like this, why are U.S. hospitals stubbornly adhering to life-threatening protocols involving remdesivir (known to produce fluid in the lungs and longer hospital stays) and intubation?"
'Brain Fog Psychosis' from both Covid and Covid vaccines might be encouraging mass hysteria and insane political decisions.
Many think the symptoms result from cytokines, molecules produced by the immune system in response to infection.
While it's not clear to what extent the virus can enter the brain, cytokines can cross the blood-brain barrier, and they may be provoking an inflammatory response".
************
The false case for vaccinating kids
" Pfizer's CEO, veterinarian Albert Bourla drummed up buzz in anticipation of a likely decision by the U.S. Food and Drug Administration (FDA) to green-light emergency use of his company's COVID vaccine in children ages 5-11.
To buttress his arguments, Bourla claimed that pediatric COVID cases are on the rise.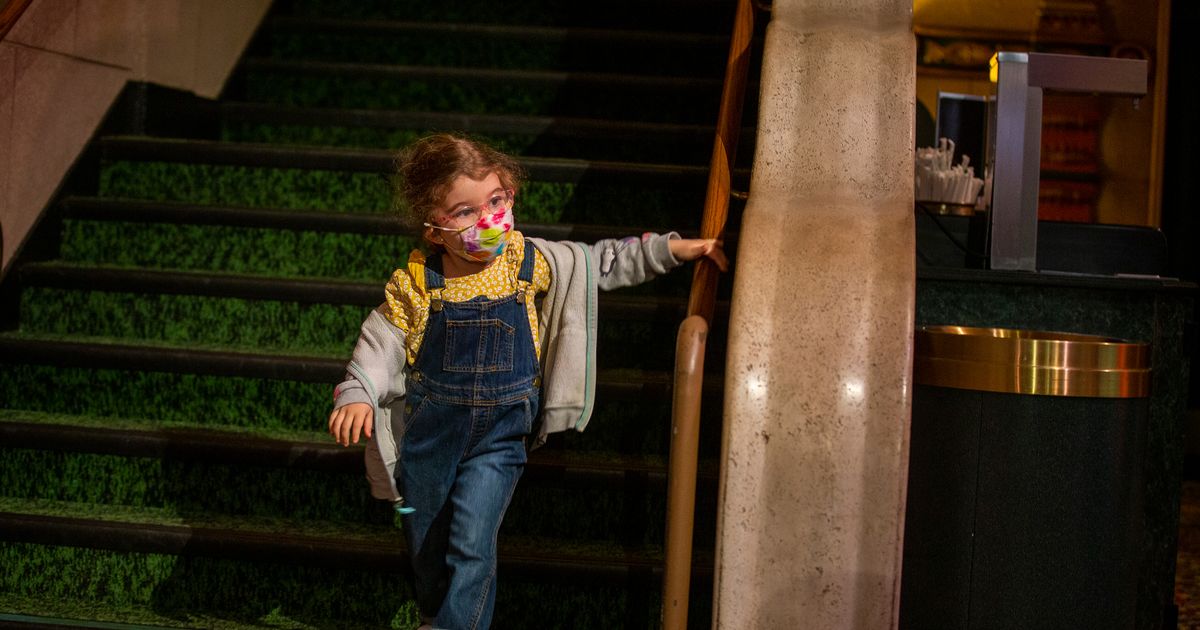 However, setting aside the questionable PCR testing methodology being used to identify these "cases" (that is, until the Centers for Disease Control and Prevention (CDC) retires the PCR test at the end of the year), recent studies show reported COVID-19 hospitalizations — "one of the primary metrics for tracking the severity of the coronavirus pandemic" — have been grossly inflated for children.
In actuality, pediatric COVID hospitalization rates are "vanishingly small."
One fact, especially, bears repeating: Through age 19, children and adolescents have a 99.9973% COVID-19 survival rate.
This information, which has been a constant throughout the reported pandemic, is reiterated in the most recent analyses by Stanford physician, epidemiologist and statistician John Ioannidis, who has been a steadfast critic of COVID alarmism from the very beginning."