Elephant in the Room #44 – No Borders Team about the development at the Polish-Belarusian border
12/20/2022
10:33 PM
Derry Anarchists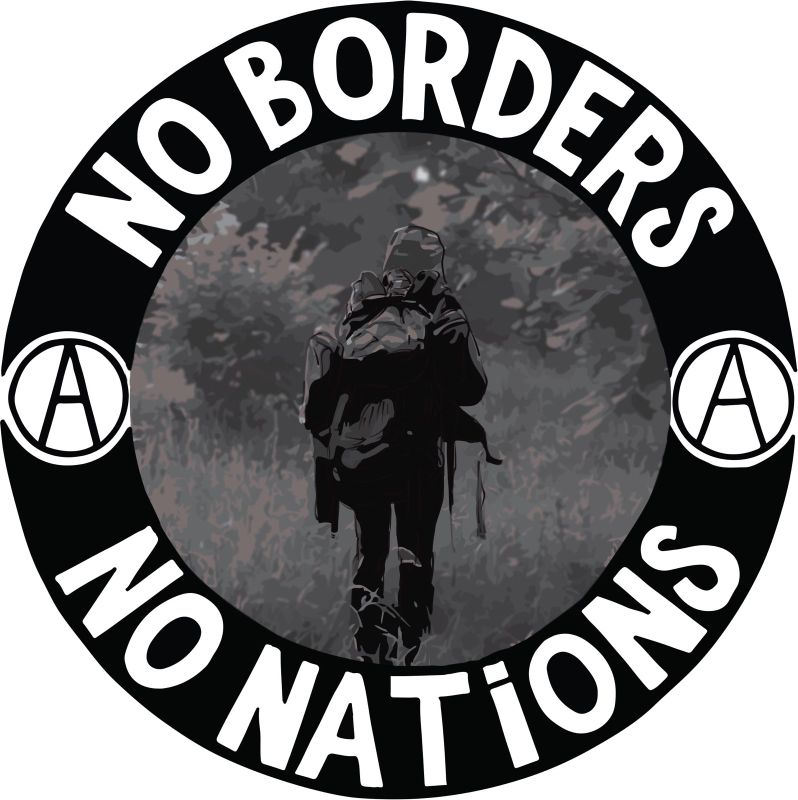 In this interview we are talking with people of the No Borders Team, an anarchist collective from Polans, about the situation at the polish-belarusian border in the past year.
The north-eastern European migration route experienced a devastating renaissance late summer of 2021. The monster of EU has in turn showed its ugly face yet again too. Politicians feeding the narrative of danger through migration, lining up with right-wing and conservative forces. Europe defends its wealth with all possible means and accepts the death of people without hesitation.
Within a very short time, the polish-belarusian border zone was shielded, walls were built and the so-called border protection was incredibly militarized. Despite this sometimes deadly border policy, many people still try to cross it and seek protection in Europe. Activists who support them on their way face serious police and government repression.
We will try to give a picture of the most important things that happened in the last months, polish migrant policy and the conditions of People on the Move on the eastern border of the European Union (EU). And also we will talk about the work that grassroot groups are doing, from the very beginning in the border forests till today solidarity network that is trying to support people locked in closed detention centers.
The situation in Poland is a result of the EU anti-migrant policy, that People on the Move are facing in every external border of the EU. So this border is now one point more where human rights are violated and the EU is fighting a war against migration.
Donations:
The work of the collective needs support especially in terms of finances. So please help to collect donations so No Borders Team can continue their work. https://www.indiegogo.com/projects/no-borders-team-support-no-border-s-activists#/
Contacts:
https://nobordersteam.noblogs.org/
https://t.me/s/no_borders_team
https://www.facebook.com/nobordersteam/
Music:
Granice moralno​ś​ci by Radikal Sistershttps://radikalsisters.bandcamp.com/track/granice-moralno-ci
Audio-Player
00:00
00:00
Pfeiltasten Hoch/Runter benutzen, um die Lautstärke zu regeln.
Podcast: Play in new window | Download (Duration: 46:22 — 37.1MB) | Embed
Subscribe Google Podcasts | RSS | MoreArchived: Elephant in the room, Nachrichten, RadioTagged: Belarus, NoBorderNoNation, Poland
Beitrags-Navigation