Police attack refugees in Macedonia[/caption]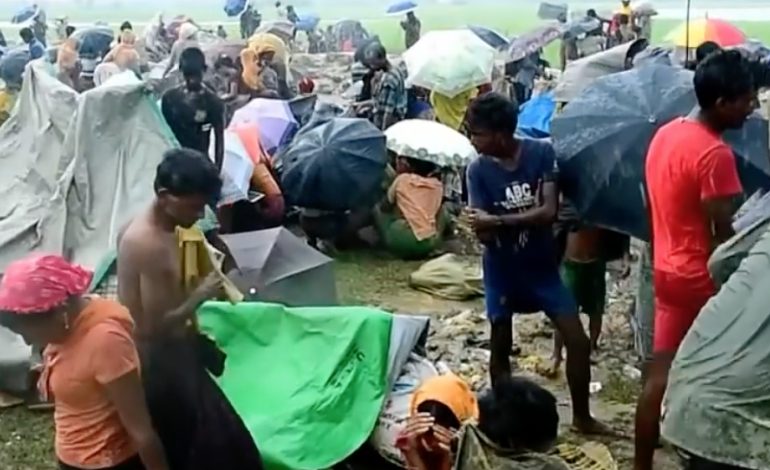 by  Tom Coburg     A video preview of a new Levellers single reminds us all of the perils faced by millions of refugees. And of our responsibility to assist them. It also coincides with news that Australia is reportedly attempting to permanently separate the families of refugees, held illegally.
The single, "The Shame", includes the lyrics:
Did you sleep well in bed, safe, warm and cosy. Do you hope someone finds a solution overnight?… Ah, you'd like to help, but sadly you haven't the time.
An example of Australian racism from Nauru
Computer engineer Arash Shirmohamadi is one of several refugees who, reportedly, are subject to this cruel practice by Australia. In 2013, after fleeing persecution in Iran because of his Baha'i faith, he was forced by Australia to go to the tiny Pacific island of Nauru. Since then he has attempted suicide, and suffers seizures and paralysis.

Arash Shirmohamadi, an Iranian refugee held on Nauru for four years, has never seen or held his infant daughter. Continue reading "New Levellers single seeks Solidarity for Millions of Forgotten Refugees"