>> Parlamento de Brasil aprueba enmienda que congela inversión social por 20 años
 Brazil's Congress voted by 400 to 1 to reject an anti corruption bill signed by 2.5 million citizens, and gave themselves more immunity. Now they vote through massive cuts and  sell off public assets to foreign corporations at bargain prices.
Amid massive protests, neoliberal government installed after coup aims to lock 20-year spending freeze into constitution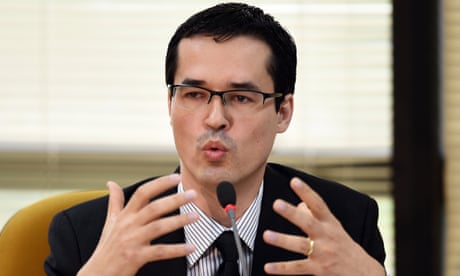 see also:  Brazil Spring:. Who are the Boys and Girls occupying 961 Schools and Universities
Under President Michel Temer, who seized power after a coup ousted the democratically elected Dilma Rousseff, Brazil's first female president, the spending freeze will be locked into the country's constitution.
The senate held a final vote on the measure Tuesday 13th and it  was passed by the servile corrupt politicians.
In response to the news, Philip Alston, the U.N. special rapporteur on extreme poverty and human rights, decried the bill known as PEC55.
"This is a radical measure, lacking in all nuance and compassion," he said in a statement, calling the package an attack on the poor. "It is completely inappropriate to freeze only social expenditure and to tie the hands of all future governments for another two decades. This amendment  will place Brazil in a socially retrogressive category all of its own."
Continue reading "Brazilians Revolt: Post-Coup Politicos to pass 'Social Massacre' Package and block Anti-Corruption"