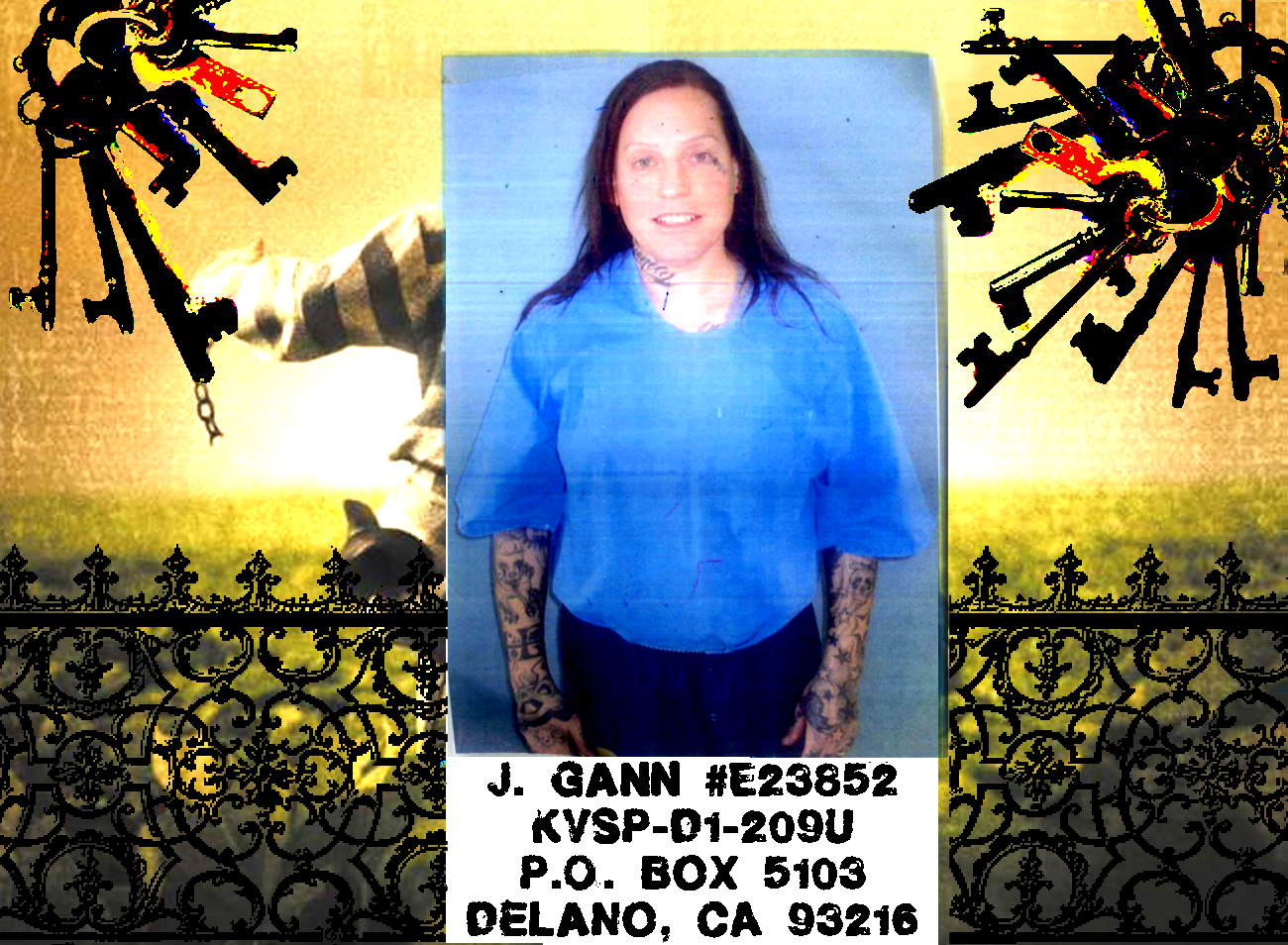 Submitted to It's Going Down
Anarchist prisoner Jennifer Gann was attacked by warders at Kern Valley State Prison on September 13th for coming to the aid of another trans woman who was being harassed by guards. The following is an excerpt from a letter that just came in from Jennifer.
Please take some time to write Jennifer a letter, send her some zines, or put a couple dollars on her books. She does not have access to her property, and is being held in the Administrative Segregation Unit, ('the hole'..solitary confinement), so anything helps.
You can write to Jennifer at:
J. Gann #E-23852
Kern Valley State Prison
PO Box 5107
Delano, CA 93216

More info on Jennifer at her website.
The Letter
…."I'm currently sitting in a cold, gray, cement cell with nothing but a sink, toilet, bunk, and basic necessities.
I was on D-facility, Tuesday afternoon (9/13), going out to the yard from my housing unit when I heard a CO behind me begin yelling at and harassing one of my sistas. So I stopped to see what the problem was, when several COs immediately turned toward me and began yelling "turn around and get down!"
As soon as I turned my back to comply, I was assaulted from behind, my face slammed forward into a metal locker, splitting my head wide open, blood gushing, as 4 or 5 guards began punching and kicking me as I lay face down unable to move. They had me pinned down, knees in my back and on my head. They kept yelling "stop resisting!"
Once the handcuffs were on, they picked me up and escorted me across the yard in front of a couple dozen inmates as I yelled out "Fuck the police!" They slammed me to the ground a couple more times and put all their weight on me so I couldn't breathe! Visions of Eric Garner past thru my mind". Continue reading "Anarchist Jennifer Gann beaten for Aiding another Trans Woman Prisoner"