Problems in sight in Spain and Portugal: gas crisis due to the conflict between Algeria and Morocco

By Pablo del Amo-on descifrandolaguerra (Decoding War).translation TheFreeOnline shared with thanks Oct 3, 2021.
The diplomatic crisis between Algeria and Morocco has led to the non-renewal of the Tarifa gas pipeline (GME), one of the main entry routes for Algerian gas into Spain.
The Spanish Foreign Minister, José Manuel Albares, had to travel to Algeria to ensure the supply of gas to Spanish territory. The situation is difficult for Madrid, since everything presages a harsh winter in the country, while on the other hand it wishes not to further anger its Moroccan neighbor.
All wrapped up in a major global energy crisis that is affecting global markets.
insert: Algeria is dependent on dwindling gas and oil extraction to feed its large and very young population. The climate is changing with fierce heatwaves and the ecosystems are fragile and suffering. Perhaps a partial solution for Algeria would be to stop gas exports and contract massive solar panels with Chinese companies to sell cheap, relatively CO2-free and methane-free electricity to Europe.
World energy crisis
The price of energy and raw materials has suffered a sharp rise in recent times, specifically, gas has reached 76,1 euros per megawatt per hour, that is, it is an increase of 73 % compared to last August 15.
But why this high rise in prices? There are several factors, first of all, the large increase in demand as a result of the reactivation of the global economy after Covid19.
Added to this is the drop in the supply of other energy sources; hydro (lack of water), wind (less wind) and coal (more polluting than gas by emitting less CO2).
This means that gas is being in high demand, both on the European continent and worldwide.
Beyond that, the situation becomes more serious if the state of gas reserves in Europe is analyzed, currently European countries have stocks of 73,9% for the winter (Spain 72.8%).
A year ago the percentage was 94,8%. This drop in gas reserves is connected with what was stated in the previous point, the need for gas in the absence of other alternative energy sources.
Gas reserves in Europe. Via S&P Global
And what about gas exporters? Well, the main world suppliers are having serious difficulties to cope with the strong global demand.
Russia, the world's largest gas exporter, is having serious problems meeting its domestic demand. The country's reserves are also at a critical point, due to a very cold last winter and a very hot summer. From Europe.
Moscow is also blamed for not exporting more gas for geopolitical reasons, that is, as a pressure mechanism. Let us remember that Nord Stream 2 is nearing completion, a project that has been met with many criticisms in the West.
The aim of Nord Steam 2 is to transport Russian gas to Western Europe, through the Baltic Sea, without passing through any Eastern European country.
There are still doubts about when it will be able to work at high performance, what is clear is that it is a source of conflict between Moscow and several EU countries.
insert: Ironically the same NATO Baltic countries and Ukraine who just months ago joined the US threats and sanctions crusade against Russia's Nordstream 2 pipeline are now clamouring for Russia to supply MORE gas and accusing it of cuts!
Another major gas exporter to Europe is Norway. The facilities in the Nordic country are currently undergoing a maintenance process.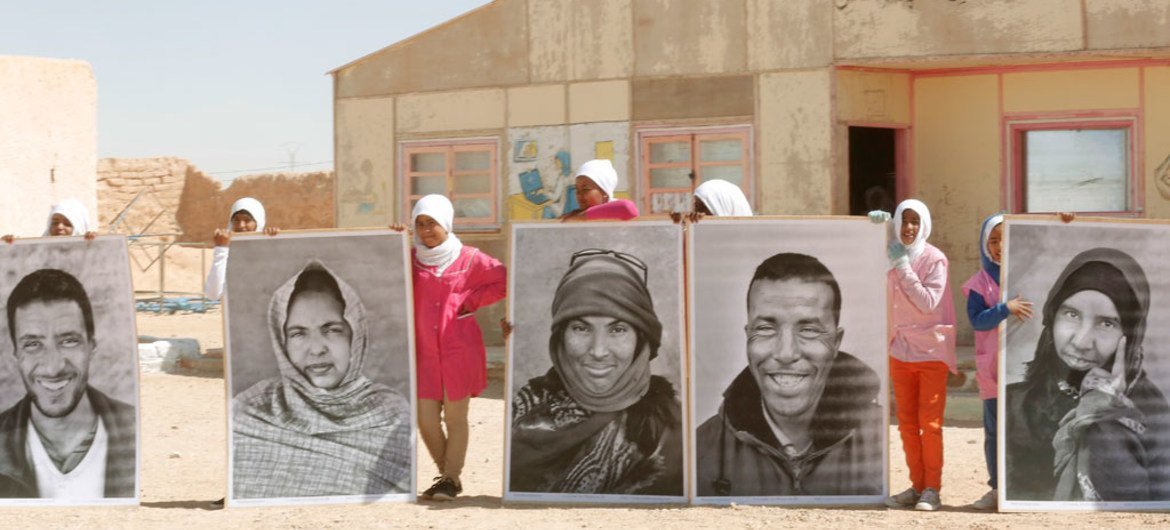 This is the case of the Troll field, the largest in Europe, which has considerably reduced its capacity to export gas.
Furthermore, Norwegian gas production is being hampered by the shutdown of Norway's only liquefied gas plant due to a fire that occurred last year. The additional consequence of this problem is that three gas fields have had to be closed.
Finally, we have the case of Algeria, which has decided not to renew the Tarifa gas pipeline (GME), which is expected to close at the end of October, due to the diplomatic crisis with Morocco.
The main collateral victims are Portugal and Spain. Despite the fact that Spain has alternatives to supply Algeria's gas imports, the world situation makes the task difficult for it.
Exporters cannot keep up with demand, and Spain also has to compete with countries like China (which has ordered its companies to stockpile reserves for the winter) and Japan, which has great gas needs.
Algeria-Morocco diplomatic crisis
Let us emphasize that the relationship between the two neighbors has been marked for decades by tension, both diplomatic and military.
At the end of August, Algeria announced that it was breaking diplomatic relations with Morocco, Algiers had been warning the Moroccan executive for weeks.
Tensions arose after the Moroccan ambassador to the UN's words of support for the "brave people of Kabylia". Kabylia is a historical region located in the north of Algeria and with a predominantly Berber population with important demands for autonomy.
A move by Rabat with the aim of exposing Algerian "hypocrisy" regarding Western Sahara. (Annexed by Morocco)
Algiers is one of the fundamental supporters of the Polisario Front, something that causes constant rage in Morocco, given the latest tensions in the region. see also…Kabylia as an excuse: the Amazigh in the Algerian-Moroccan crisis.
Para ver más; Kabylia como excusa: los amazigh en la crisis argelino-marroquí. See more..Spanish Language
Algeria also attacked the Moroccan position in Western Sahara. Let us remember that, in 2020, former President Donald Trump, in exchange for Rabat normalizing relations with Israel, recognized Western Sahara as Moroccan territory, in violation of international law.
This US move emboldened Morocco to put pressure on European countries to follow in Washington's footsteps.
Tensions in the Sahara increased, and in November 2020 the Polisario Front considered the ceasefire agreement broken after the Guerguerat crisis and war resumed.
The Algerian announcement was followed by statements by the Moroccan Foreign Minister assuring that he regretted Algiers' decision. Rabat, even so, assured that Algeria's response was "to be expected in view of the logic of the escalation observed in recent weeks", highlighting that the pretexts used were "fallacious".
In response, the Algerian Foreign Minister accused Morocco of carrying out "hostile actions", emphasizing its support for "terrorist organizations", in clear reference to the Kabylia issue.
Algiers also took the opportunity to criticize the normalization of Moroccan relations with Israel.
At the end of September, in a new escalation, Algeria announced the closure of airspace to all Moroccan civil and military aviation.
Spain, victim of the diplomatic crisis
As a consequence of the aforementioned crisis between Algiers and Rabat, Algeria announced the non-renewal of the Tarifa gas pipeline (GME) that supplies gas to the Iberian Peninsula.
This decision cannot come at the worse time for Spain, taking into account the situation of the world energy market, Madrid-Rabat relations that are not going through their best moment, and the internal Spanish situation due to the high price of electricity.
It should be remembered that Algeria is the main supplier of natural gas to Spain. Last July, Algerian gas accounted for 50% of Spanish imports.
This map shows clearly how gas destined for the Tarifa pipeline can be diverted to the Medgaz one or liquified
Even more serious, 60% of these imports go through the Tarifa gas pipeline (GME). Algiers obviously does not want the decision to renew the Tariff to be taken as a hostile act in Spain, since its objective is to harm Morocco.
The Algerian executive has promised Spain that the gas supply will not be altered by the non-renewal of the gas pipeline. The intention is to use the Medgaz, the other gas pipeline that connects Spain with Algeria, as the main supply route.
In fact, this January the infrastructure will expand its capacity following the agreement signed between the governments of the two countries last summer. There is also the option of exporting by sea, although this would amount to increasing costs..Algerian gas pipeline and field network. Via S&P Global…/continues below
_____________________________
((insert by TheFreeOnline: Spain may have to pay more, but it can readily import and de-liquify more Liquified Natural Gas (LNG) and has huge overcapacity to do so, indeed Algeria can, (and already does), supply such gas to fulfill its contracts as the Medgaz pipeline will not have capacity.
Portugal will be more affected by the closure of the Tarifa pipeline and it lacks good direct links to the Spanish pipeline network, though it can also import LNG.
Spain of course could by now be near self sufficiency in electrical energy were it not for the deliberate sabotage of right wing oligarchs.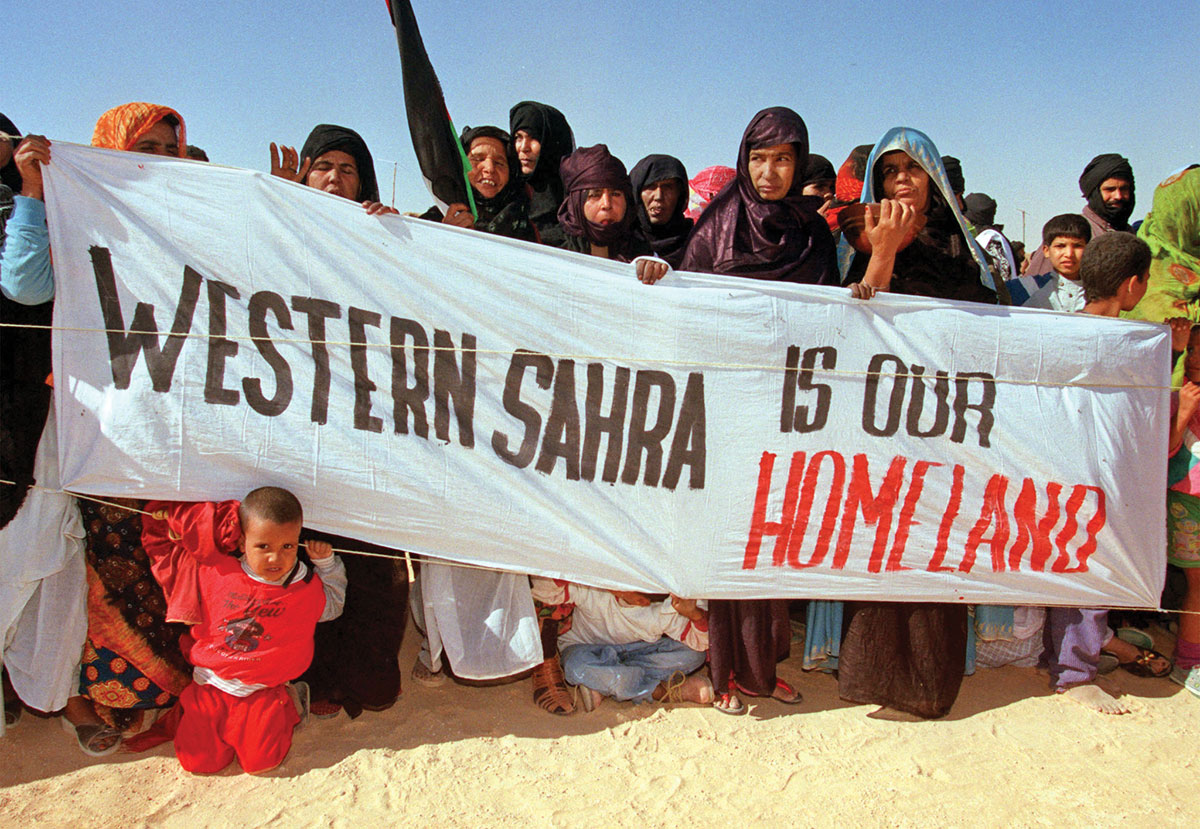 Algeria also fears a new social uprising with its huge impoverished youth population who resent limitations and high gas prices due to exports.
In the case of war all the pipelines and LNG facilities are very vulnerable, also the line to Italy. ))
_____________________________
Morocco is the main affected by the situation since it receives 7% of the fuel that passes through its territory as a toll.
Faced with this scenario, and for fear of running out of gas supply, the Alawite government has asked Spain to reverse the pipeline flow so that it can receive gas from Spanish territory. A difficult decision for Spain, as it is not in a position to export taking into account the factors already mentioned.
But Madrid does not want to anger Morocco either, let us remember that in May there was a serious crisis between the two countries after thousands of migrants crossed the border into Ceuta, with the consent of the Moroccan authorities.
Rabat used the entry into Spain by the General Secretary of the Polisario Front for COVID19 treatment as a pretext. Even so, relations between the two countries have now improved, since, given its problems with Algeria, Rabat began to modify hostilities to Spain so as not to be isolated diplomatically.
see also,Spanish language: The disputes between Spain and Morocco on the North African coast and the Ghali case: between espionage, lawfare and the gray areaPara ver más; Las disputas que mantiene España con Marruecos en la costa norteafricana y el caso Ghali: entre el espionaje, lawfare y zona gris
On Thursday, September 29, the Spanish Foreign Minister, José Manuel Albares, decided to travel to Algeria to ensure the supply of gas to Spain.
In several statements to the media that same day, Albares assured that Algiers has given him guarantees that gas exports to Spain will not be damaged. "Algeria is a leading energy partner for Spain. In addition, it has always been a reliable partner that has fulfilled its commitments ".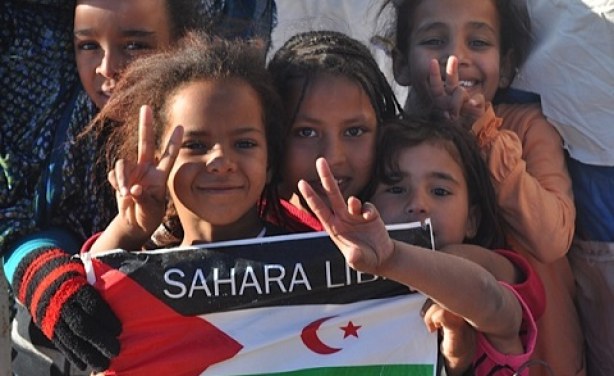 It remains to be seen how Algerian gas will reach Spain.
As if the situation were not already complicated, that same September 29, the Court of Justice of the European Union ruled in favour of the Polisario Front, annulling the agreements between the EU and Morocco, considering that the latter had not taken the Sahrawis. interests into account.
The CJEU establishes that Morocco signed said commercial, agricultural and fishing agreements that included Western Sahara, without having full sovereignty over that territory.
Spain, with the intention of alleviating the situation (and its own trade interests), asks the Council of the EU to appeal the verdict, in order to establish a moratorium until there is a final judgment.
Spain has a difficult role, since, although its wish is that its southern border is calm, everything seems to indicate that the tension may continue to increase in the following weeks.
Pablo del Amo
Graduated in History and Master in International Cooperation from the UCM. He's interested in geopolitics and in international relations. Trying to understand how the world works. https://twitter.com/PablodelAmo77?s=09
**********
Fracking in Algeria
Timimoun is an Algerian town in the central area of hyper-arid Sahara, a region known by low rainfall not exceeding 100 mm/4 inches/a year. Located 1300 km south of Algiers, Timimoun, is the largest town in a region which includes approximately two hundred small oases and is also known as the "Pearl of Gourara".
Fracking by Total  of the colonial power France will likely permanently poison the aquifer by drilling hundreds of small wells in the area.
They will split the rocks by explosive fracking as well as using billions of gallons of ultra-scarce water mixed with lethal chemicals to extract the gas and leaving lakes of highly toxic carcenogenic waste liquid.
Between shale gas and water, the Algerian people will choose water; you think the Algerian state would be crazy enough to endanger the lives of its citizens?" :  Algerian PM Sellal in 2015. But soon he was ´'crazy enough'.
A new step was taken with the signing of an agreement between Sonatrach and Total for the exploitation and marketing of gas from the Timimoun deposit, which the two companies jointly own with the Spanish company Cepsa.
This is "tight gas", an unconventional gas whose extraction requires the use of the highly controversial technique of hydraulic fracturing, as for shale gas.
.
In 2015 the entire population if Ain Salah and region came out against fracking, one water defender, Mohamed Anoui was killed by the police. see also.. "Algeria is not for Sale!" Mobilizing Against Fracking and Total And Sonatrach.. 2020 in the TFT II and Timimoun gas fields
****************
Related Posts
Moroccan occupation authorities demolish houses, beat activists and arrest Sahrawi women.. Eng/EspMay 12, 2021
Spain 'at War': Oligarchs fight for Blood Phosphates in the Sahara against Morocco. https://thefreeonline.wordpress.com/2021/05/10/spain-at-war-oligarchs-fight-for-blood-phosphates-in-the-sahara-against-morocco/ By Pablo Heraklio
Africa Last Colony: Why Africa's Last Colony Can't Break Free..
… 45 years ago Juan Carlos I « exchanged the former colony in exchange for being able to keep the crown – canarias-semanal.……
Phosboucraa and phosphate production in Western Sahara
"The US opens its new military base in Tan Tan, just 300 kilometers from the Canary Islands" 2008
Hundreds of Sahrawi women take to the streets of the refuge camps
"Spain declared war on the Saharawis by selling and giving arms to Morocco in full offensive in Western Sahara" 3.5.2021
Covid-19: President Ghali calls on UN to intervene for immediate release of Sahrawi prisoners – Sahara Press Service — Mundo Saharaui
HUGE SUN TAX OUTLAWS USE OF SOLAR ENERGY IN SPAIN
Problemas a la vista en España: crisis del gas por el conflicto entre Argelia y Marruecos
Por Pablo del Amo – 3 octubre, 2021 Compartir en FacebookCompartir en Twitter
La crisis diplomática entre Argelia y Marruecos ha supuesto la no renovación del gaseoducto de Tarifa (GME) una de las principales vías de entrada del gas argelino en España. El Ministro de Exteriores español, José Manuel Albares, tuvo que viajar a Argelia para asegurar el suministro de gas a territorio español. La situación es difícil para Madrid, ya que todo hace presagiar un invierno duro en el país, mientras que por el otro lado desea no enfadar a su vecino marroquí. Todo envuelto en una crisis energética global de gran magnitud que está afectando a los mercados globales.
Crisis energética mundial
El precio de la energía y de las materias primas ha sufrido una fuerte alza en los últimos tiempos, en concreto, el gas ha llegado a alcanzar los 76,1 euros el megavatio la hora, es decir, se trata de un incremento de un 73% respecto al pasado 15 de agosto. ¿Pero por qué esta alza tan alta en los precios? Son diversos factores, primero el gran aumento de la demanda fruto de la reactivación de la economía global pos Covid19. A ello se le une el bajón en el suministro de otras fuentes de energía; hidráulica (falta de agua), eólica (menos viento) y el carbón (más contaminante que el gas al emitir menos CO2). Esto hace que el gas esté siendo muy demandado, tanto en el continente europeo, como mundialmente.
Más allá de eso, la situación se torna más grave si se analiza el estado de las reservas de gas en Europa, actualmente los países europeos tienen unas existencias del 73,9% para el invierno (España el 72,8%). Hace un año el porcentaje ascendía al 94,8%. Esta bajada en las reservas de gas se conecta con lo expuesto en el punto anterior, necesidad de gas ante la falta de otras fuentes de energía alternativas.
¿Y qué pasa con los exportadores de gas? Pues los principales suministradores mundiales están teniendo serias dificultades para hacer frente a la fuerte demanda global. Rusia, el mayor exportador mundial de gas, está teniendo serios problemas para colmar su demanda interna. Las reservas del país además están en un punto crítico, debido a un último invierno muy frío y a un verano muy caluroso. Desde Europa también se le achaca a Moscú que no exporte más gas por cuestiones geopolíticas, es decir, como un mecanismo de presión. Recordemos que el Nord Stream 2 está a punto de finalizarse, un proyecto que ha sido recibido con multitud de críticas en Occidente. El objetivo del Nord Steam 2 es transportar el gas ruso hacia Europa occidental, a través del mar Báltico, sin pasar por ningún país de Europa del Este. Aún quedan dudas sobre cuando podrá trabajar a alto rendimiento, lo que está claro es que es un foco de conflicto entre Moscú y varios países de la UE.
Otro de los grandes exportadores de gas a Europa es Noruega. Las instalaciones del país nórdico están inmersas en estos momentos en un proceso de mantenimiento. Es el caso del campo de Troll, el más grande de Europa, lo que ha reducido considerablemente su capacidad para exportar gas. Además de ello, la producción de gas noruego se está viendo obstaculizada por la interrupción de la única planta de gas licuado de Noruega debido a un incendio que ocurrió el año pasado. La consecuencia adicional a este problema es que tres campos gasísticos han tenido que ser cerrados.
Por último, tenemos el caso de Argelia, que ha decidido no renovar el gaseoducto de Tarifa (GME), que previsiblemente se cerrará a finales de octubre, debido a la crisis diplomática con Marruecos. Las principales víctimas colaterales son Portugal y España. A pesar de que España tiene alternativas para suplir las importaciones de gas de Argelia, la situación mundial hace que se le dificulte la tarea. Los exportadores no pueden colmar la demanda, y además España tiene que competir con países como China (que ha ordenado a sus empresas hacer acopio de reservas para el invierno) y Japón que tienen grandes necesidades en gas.
Crisis diplomática Argelia-Marruecos
Destaquemos que la relación entre ambos vecinos ha estado marcada durante décadas por la tensión, tanto diplomática como militar. A finales de agosto, Argelia anunciaba que rompía relaciones diplomáticas con Marruecos, Argel llevaba advirtiendo semanas al ejecutivo marroquí. Las tensiones se gestaron tras las palabras de apoyo del embajador marroquí en la ONU hacia el "valiente pueblo de Cabilia". Cabilia es una región histórica situada en el norte de Argelia y con población mayoritariamente bereber con importantes reivindicaciones de autonomía. Una jugada de Rabat con el objetivo de exponer "la hipocresía" argelina respecto al Sáhara Occidental. Después de todo, Argel es uno de los apoyos fundamentales del Frente Polisario, algo que enfada mucho en Marruecos, habida cuenta de las últimas tensiones en la región.
Para ver más; Kabylia como excusa: los amazigh en la crisis argelino-marroquí.
Argelia además cargó contra la postura marroquí en el Sáhara Occidental. Recordemos que, en 2020 el expresidente Donald Trump, a cambio de que Rabat normalizase relaciones con Israel, reconoció al Sáhara Occidental como territorio marroquí, violando de paso el derecho internacional. Este movimiento estadounidense envalentonó a Marruecos para presionar a los países europeos, y que así siguieran los pasos de Washington. Las tensiones en el Sáhara aumentaron, y en noviembre de 2020 el Frente Polisario daría por roto el acuerdo de alto el fuego tras la crisis del Guerguerat.
El anuncio argelino fue seguido de declaraciones del Ministro de Exteriores marroquí asegurando que lamentaba la decisión de Argel. Rabat, aún así, aseguraba que la respuesta de Argelia era "esperable en vista de la lógica de la escalada observada en las últimas semanas", destacando que los pretextos esgrimidos eran "falaces". Por respuesta, el Ministro de Exteriores argelino acusó a Marruecos de realizar "acciones hostiles", recalcando su apoyo a "organizaciones terroristas", en clara referencia a la cuestión de Cabilia. Argel también aprovechó para criticar la normalización de relaciones de Marruecos con Israel. A finales de septiembre, en una nueva escalada, Argelia anunciaba el cierre del espacio aéreo a toda la aviación civil y militar marroquí.
España, víctima de la crisis diplomática
Como consecuencia de la ya mencionada crisis entre Argel y Rabat, Argelia anunció la no renovación del gaseoducto de Tarifa (GME) que suministra de gas a la Península Ibérica. Esta decisión no puede venir en un peor momento para España, habida cuenta de la situación del mercado energético mundial, unas relaciones Madrid-Rabat que no pasan por su mejor momento, y la situación interna española por el precio tan alto de la luz.
Hay que recordar que Argelia es el principal suministrador de gas natural a España, el pasado julio, el gas argelino supuso el 50% de las importaciones españolas. Más grave aún, el 60% de dichas importaciones, pasan por el gaseoducto de Tarifa (GME). Evidentemente Argel, no quiere que la decisión de renovar el Tarifa sea tomada como un acto hostil en España, ya que su objetivo es dañar a Marruecos. El ejecutivo argelino ha prometido a España que el suministro de gas no se verá alterado por la no renovación del gaseoducto. Se pretende utilizar el Medgaz, el otro gaseoducto que conecta a España con Argelia, como principal vía suministradora. De hecho, este enero la infraestructura ampliará su capacidad tras el acuerdo firmado entre los gobiernos de los dos países el pasado verano. También está la opción de la exportación por mar, aunque ello equivaldría a aumentar los costes.
Marruecos es el principal perjudicado por la situación ya que recibe en forma de peaje un 7% del combustible que pasa por su territorio. Ante este escenario, y por temor a quedarse sin suministro de gas, el gobierno alauí habría pedido a España que revierta el tubo del gaseoducto para que pueda recibir gas desde territorio español. Una difícil decisión para España, pues no está en condiciones de exportar habida cuenta de los factores ya comentados. Pero Madrid tampoco quiere enfadar a Marruecos, recordemos que en mayo se vivió una seria crisis entre ambos países después de que miles de migrantes cruzaran la frontera hacia Ceuta, con el consentimiento de las autoridades marroquíes. Rabat usó como pretexto el ingreso en España del Secretario General del Frente Polisario para tratarse de COVID19. Aun así, las relaciones entre ambos países han mejorado, ya que, ante sus problemas con Argelia, Rabat empezó a acercar posturas con España para no verse aislada diplomáticamente.
Para ver más; Las disputas que mantiene España con Marruecos en la costa norteafricana y el caso Ghali: entre el espionaje, lawfare y zona gris
El jueves 29 de septiembre, el Ministro de Exteriores español, José Manuel Albares, decide viajar a Argelia para asegurar el suministro de gas a España. En varias declaraciones a medios ese mismo día, Albares aseguró que Argel le ha dado garantías de que las exportaciones de gas a España no quedarán dañadas. "Argelia es un socio energético de primer orden para España. Además, siempre ha sido un socio fiable que ha cumplido sus compromisos". Queda por ver todavía cómo llegará el gas argelino a España.
Por si la situación no fuera ya complicada, ese mismo 29 de septiembre, el Tribunal de Justicia de la Unión Europea emitía daba la razón al Frente Polisario anulando los acuerdos entre la UE y Marruecos al considerar que este último no había tenido en cuenta los intereses saharauis. El TJUE establece que Marruecos firmó dichos acuerdos comerciales, agrícolas y de pesca que incluía el Sáhara Occidental, sin tener plena potestad sobre ese territorio. España, con la intención de paliar la situación, pediría al Consejo de la UE recurrir el veredicto, para así establecer una moratoria hasta que haya una sentencia firme. España tiene un difícil papel, ya que, aunque su deseo es que su frontera sur esté tranquila, todo parece indicar que la tensión puede seguir aumentando en las siguientes semanas.
Pablo del AmoGraduado en Historia y en el máster en Cooperación Internacional por la UCM. Interesado en geopolítica y en relaciones internacionales. Intentando comprender como funciona el mundo. https://twitter.com/PablodelAmo77?s=09
Relacionado
España en Guerra: disputa estratégica contra Marruecos por los Fosfatos de Sangre del Sahara … . Extractivismo, la nueva Recolonización ..por Pablo Heraklion https://tarcoteca.blogspot.com/2021/05/espana-en-guerra-oligarcas-luchan-por.html