From Vice by Geoff Dembicki
Mark Kennedy spent seven years pretending to be a climate activist. People he deceived are still rebuilding their lives.
When Kate Wilson was 23, she got deceived into having sex with an older guy who wasn't what he appeared to be. To her, he was Mark Stone, a radical environmental activist who shared her taste in country music and her belief that capitalism is destroying the planet.
He wrote poetry for her, went to her grandmother's 90th birthday party, and helped her organize a massive protest against the G-8 summit in Scotland. They lived together nearly two years as lovers and stayed close friends for years after.
But seven years after they first met, in 2010, their intimate relationship imploded when Wilson learned the shocking truth about Stone's true identity. Not only was his real last name "Kennedy." Not only did he have a wife and two kids. But the person with whom Wilson had "shared many of my interests and dreams," who told her "lots of his most intimate stories and secrets," was actually working for the British state.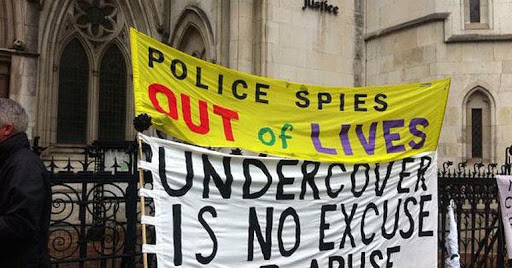 In 2003, Kennedy had been sent undercover by an elite unit in London's Metropolitan Police Service to gather intelligence on activists like Wilson. He spent seven years living a double life: He was a fearless organizer who had a shadowy backstory as a cocaine runner, but he was also a cop with a family in Ireland.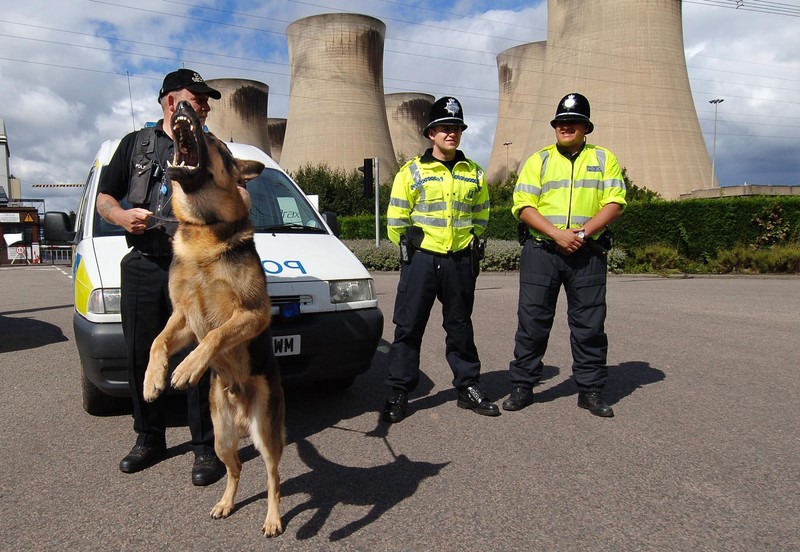 Until the day he was "outed" by a small group of sleuthing activists, Kennedy was a trusted leader in a movement that was desperately trying to wake up Britain and the world to the impending horrors of the climate emergency. But his friends, comrades, and at least 10 other women he had sex with had no idea Kennedy was selling them out to governments and corporations that had a vested interest in keeping the country hooked on fossil fuels.
This wasn't just a personal betrayal. "He was controlling people's ability to organize politically," Wilson told VICE World News. "That is profoundly anti-democratic."
[Why the Police and Military Have a Sexual Abuse Problem | System Error ] (YouTube video linked on Vice)
Nearly 20 years after Kennedy first met Wilson and manipulated his way into her bedroom, the legal consequences are still unfolding. A judicial authority known as the Investigatory Powers Tribunal made a damning decision about Kennedy last September.
The court ruled that Kennedy "debased, degraded, and humiliated" Wilson. He "invaded the core of her private life" and "caused her mental suffering." He "interfered" with her "sexual autonomy" and showed "a profound lack of respect" for her "bodily integrity and human dignity." It was an "abuse of the highest order.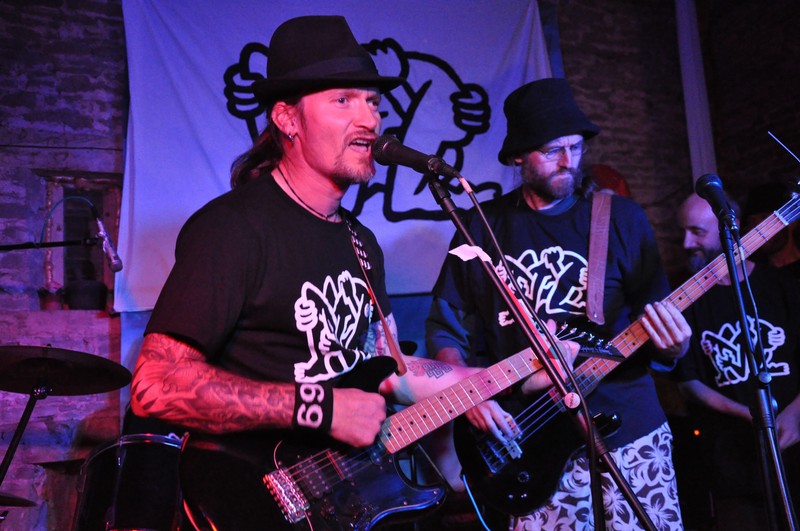 The Investigatory Powers Tribunal concluded, "This is not just a case about a renegade police officer, who took advantage of his undercover deployment to indulge his sexual proclivities." It described "disturbing and lamentable failings at the most fundamental levels."
The ruling stated that the UK's largest police force had adopted a "don't ask, don't tell" policy toward Kennedy having sex while undercover, "or more probably a lack of interest in protecting women." It said activists such as Wilson never should have been targeted for their political beliefs.
The Metropolitan Police isn't disputing the judgment. "We accept and recognise the gravity of all of the breaches of Ms. Wilson's human rights as found by the tribunal," it says in a statement provided to VICE World News. "[We] unreservedly apologise to Ms. Wilson for the damage caused, and the hurt she has suffered from the deployment of these undercover officers."
Wilson had previously said that learning about Kennedy's true identity "was like a computer virus. It's corrupted all my memories of those times, and it affects all the relationships that I've had since."
from Anarchist Communism.org shared with thanksFebruary 14, 2021 ACG
The court decision this fall, which was major news across much of Europe but barely noticed in the U.S. and Canada, was the result of a 10-year legal battle by Wilson. "In terms of emotional closure, it's all quite complicated," she said. "In the end, the judgment was a much bigger victory than I expected it to be."
See Also.. Spycops Bill – UK police get legal right to murder, torture, use children, and commit sexual offences! ..from Anarchist Communism.org shared with thanksFebruary 14, 2021
The ruling was a vindication for dozens of other women who have come forward across the UK saying they also were deceived into sexual relationships with undercover officers. The tribunal will now be deciding what damages Wilson should receive.
But Kennedy caused harm that some of Wilson's friends and former activist colleagues say is not only personal, but actually planetary. They say that the dirty tricks he played, carried out on behalf of a police force hostile to political dissent, hobbled a climate movement whose goal was to prevent death and destruction from an overheated planet.
"He was controlling people's ability to organize politically."
VICE World News spoke with more than half a dozen people closely involved with the UK climate movement who came in contact with "Mark Stone" during the 2000s. Some of them, like Wilson, are still attempting to rebuild their lives. They have been largely unable to engage in climate activism since Kennedy was exposed. And they say the shockwaves of distrust and paranoia he sent into their community destabilized a movement that was on the verge of making a huge political impact.
"Let's roll back history a bit," said Harry Halpin, a former climate organizer from the U.S. who said he was tracked by FBI agents after attending activist meetings with Kennedy. Halpin said there was real global momentum building behind a climate protest movement during the late 2000s. But instead of "pressuring governments with the help of scientists to stop climate change," it largely fizzled. He holds Kennedy partly responsible.
"Let's be very clear: Mark intentionally destroyed that process," said Halpin, who now runs an internet privacy company that employs Chelsea Manning. "He did that by picking on key people and destroying their lives."
Mark Kennedy often seemed to be looking in two directions at the same time. At 2 years old, he got a staple stuck in his eye while playing in a cardboard box and the injury left him with muscle damage and the ability to only focus one eye.
He joined the Metropolitan Police in his 20s, and in 1999 he completed a course that trained officers how to go undercover to bust drug dealers. "I was a natural at undercover work and I loved it," he later told the Daily Mail. "Drug work was black-and-white. You identify the bad guys, record and film the evidence, present it in court, and take them down. I did that for four years."
Though Kennedy's work doesn't appear to have resulted in any notable cases, it caught the attention of his superiors. In 2002 he passed a series of tests that allowed him to begin working with the National Public Order Intelligence Unit, set up to monitor extremist groups that the police feared could cause public disruption and violence. In practice, many of the unit's targets were activists working on social justice, anti-racist, and environmental campaigns. Since the 1960s, more than 144 undercover officers have spied on over 1,000 political groups, a public inquiry revealed.
Kennedy relocated to the English city of Nottingham, a three-hour drive north of London. He said he chose the last name "Stone" more or less at random because it sounded neutral. It was common practice for undercover officers with the unit to keep their first names. "It's really important if you're stuck in a crowd and somebody's shouting at you to do something or calling you, you need to be able to react," Kennedy told the British broadcaster Channel 4.
VICE World News asked Kennedy for an interview through his LinkedIn page, but he didn't respond to the request.
His first assignment was to infiltrate a community space known as the Sumac Centre, a gathering place where activists strategized, cooked vegan food, hosted parties, and screened films. Kennedy prepared for the job by buying black clothes, piercing his ears, and letting his hair grow long, according to an account in Undercover: The True Story of Britain's Secret Police, a book by Guardian journalists Rob Evans and Paul Lewis.
He also invented a backstory. Kennedy had always been good at climbing, so he decided he would present himself as a professional rope technician who did work on cranes and skyscrapers. This would be a convenient way to explain his frequent disappearances. To help explain his generous expense account from the police, he pretended he had previously made a lot of money smuggling cocaine from Pakistan.
"This was not something he would ever announce. Instead, it was a secret that would unfurl slowly, providing a second layer to his identity," Evans and Lewis write in Undercover. "He could be a risk-taker thirsting for excitement, and someone wanting also to seek redemption for past failures."
Within a few months of hanging out at the Sumac Centre, Kennedy started focusing his attention on Kate Wilson, a woman in her early 20s who travelled internationally for environmental camps and conferences and knew activists across the world. She spoke several languages and had recently worked as a translator in Venezuela, at one point translating a speech by President Hugo Chávez. Kennedy piqued her interest. "He was very charismatic, exciting, good fun," Wilson later told Evans and Lewis. "He was quite a lot older than me—nearly 10 years older. He was very romantic, and that set the tone for our relationship."
Kennedy and Wilson were soon dating. "He frequently took [Wilson] out to dinner," the tribunal judgment reads. "He bought her gifts. They went on day trips, weekends away, and holidays. He wrote to her in affectionate and loving terms. He wrote her poetry. He taught her to drive his van and let her use it when he was away."
They began spending three or four nights a week together, and around May 2004 they moved into a house shared with other activists. Kennedy built Wilson "a four-poster bed out of scaffolding. They used [Wilson's] room as a study and spare room with a futon for sleeping on. On one occasion, [Wilson's] parents stayed in [Mark Kennedy's] room," the judgment reads. Kennedy used his undercover budget to buy Wilson gifts, at one point asking his deployment manager for cash to get her a used mountain bike.
As Wilson fell in love with someone she knew as Mark Stone, Kennedy the cop was filing reports about her back to his superiors. "[She] was identified by MK as an influential person in the world of activism almost at the beginning of this operation," said an internal report cited by the Investigatory Powers Tribunal. "As such, the operation has utilised her reputation, knowledge, energy, and contacts (both national and international) to progress and promote [MK's] own standing."
From the beginning of their relationship, Wilson and Kennedy were organizing political events. With leaders of the world's top eight economic powers set to meet in Scotland in 2005 for the G-8 summit, Wilson and Kennedy set to work coordinating the agenda and logistics for a massive anti-globalization protest. Thousands showed up to pressure then–Prime Minister Tony Blair, George W. Bush, and other leaders to take action on fixing climate change and global poverty.
Earlier that year, Wilson and Kennedy had ended their romantic relationship when Wilson decided to move to Barcelona. "Despite that, they remained close and affectionate," the tribunal document reads. "MK also remained in contact with her family after the breakup."
By then, Wilson had served the required role for Kennedy's mission. Within the space of two years, he had gone from being a newcomer at the Sumac Centre to a trusted figure within the UK's radical activist movement.
During the G-8 in northern Scotland, protesters set up a campsite 12 miles from Gleneagles Hotel, where the summit was taking place, to house the thousands of activists coming from all over Europe and the world. Kennedy was put in charge of logistics. He drove around the country securing portable toilets, tents, and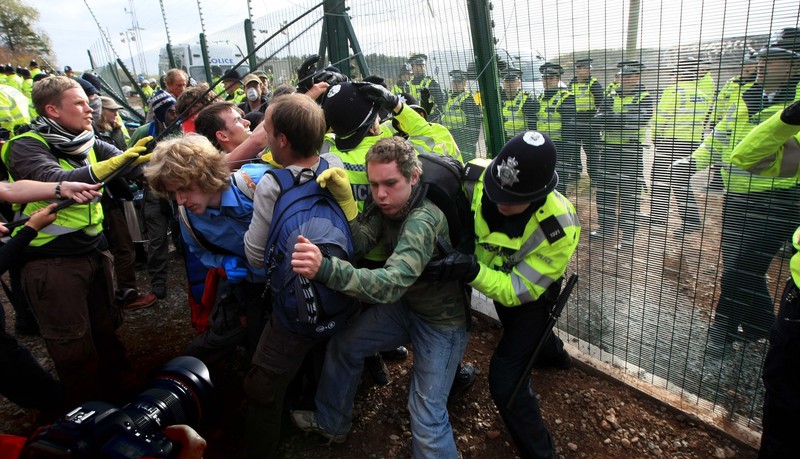 other supplies. By some accounts, Kennedy performed his job well, which earned him the new nickname "Transport Mark."
"He offered to buy rounds of beer; that made him quite popular."
In addition to being useful to the movement, Kennedy could also be lots of fun to be around. "He was a nice guy, super friendly, really easy to get along with," said Jason Kirkpatrick, a climate activist who first met Kennedy around this time, and is working on a documentary about undercover policing called Spied Upon. "He had some money, he offered to buy rounds of beer; that made him quite popular." ………