– Anti-bellum shared with thanks Armenia News This text available in Հայերեն and Русский
Turkish Nationalist Movement Party gifts Erdogan a map of Turkic World, with a part of Russia 'seized'
Russia is concerned Turkey's growing influence over central Asia's Turkic nations could challenge its authority and fuel separatism in the region, according to U.S.-based think tank the Jamestown Foundation.
***
Russia concerned by Turkey's growing influence in the Turkic world
Previously known as the Cooperation Council of Turkic Speaking States, the organisation's members include Turkey, Azerbaijan, Kazakhstan, Kyrgyzstan, and Uzbekistan….
Commentators in Moscow argue Turkish President Recep Tayyip Erdoğan could seek to expand membership to Turkic nations within Russia's national borders….
On a visit to Baku last December, Erdoğan caused controversy by quoting a poem that seemingly endorsed separatism in Iran's West Azerbaijan province, earning a stiff rebuke from Tehran.
Erdoğan has also previously claimed Iran's ethnic Azerbaijanis are a matter for Ankara, adding to concerns in Russia that the Turkish president could seek to exploit Turkic peoples in its territory from the North Caucasus to the far east….
This includes Sakha, a large republic in east Russia that is increasingly looking to Turkey with the encouragement of the Turkic council despite being non-Muslim, the think tank said. Another example is Gagauzia, a Turkic but Orthodox Christian region in Moldova, which Moscow has previously used to pressure the government in Chișinău, it added.
A partner of Turkey's ruling party, leader of the Nationalist Movement Party Develt Bahceli has gifted President Erdogan a map of the Turkic world.
Bahceli shared on his Twitter blog a photo of him gifting the President of Turkey a map of the Turkic World that he had personally drawn, showing a major part of the Russian Federation in the color of 'the Turkic World'.
Related Posts
KYRGYZSTAN-TURKEY Bishkek is Erdogan's pawn in Central Asia
Erdoğan's drones reach Sub-Saharan AfricaErdoğan'sdrones reach Sub-Saharan Africa. Turkish President Recep Tayyip Erdoğan arrived on Sunday in the Southern African nation of Angola for the first leg of a three-country Africa tour …
Ukraine – Turkey is asking Russia for a beating of a lifetime
As it turns out, Erdogan is not only arming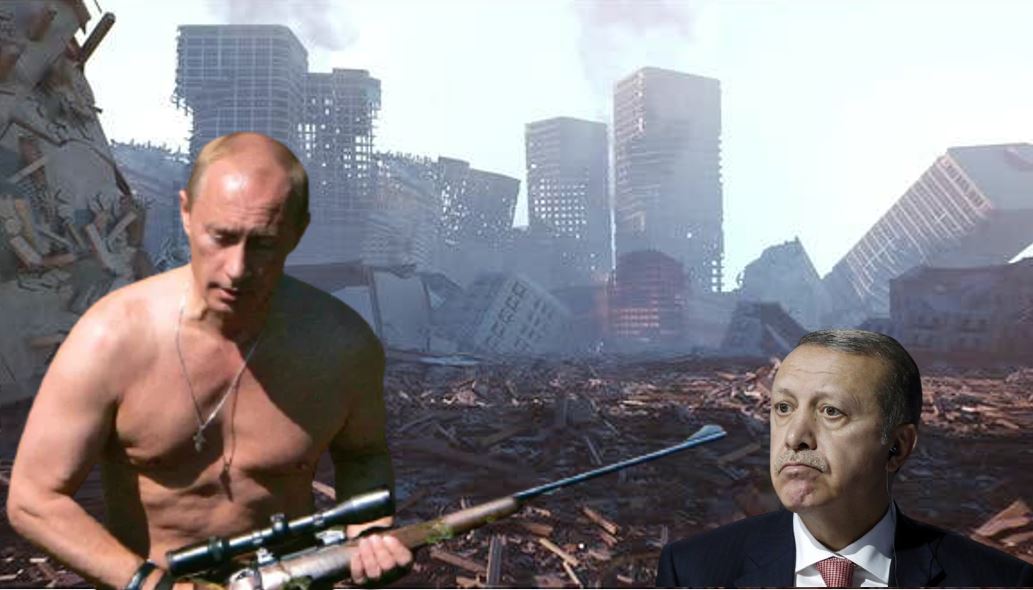 Ukraine with drones, but he is also trying to take complete control over the Black Sea. Erdoğan now wants to revive a medieval-era project called the Istanbul Canal, with the aim of controlling the Black Sea. In a short span of time, Turkey has taken a number of steps which have enraged Russia, and …
Empire's Essential Monsters – Anti-EmpireWith Erdogan's unique blend of Sunni pan-Islamism and Turkic revanchism, they can
help the US keep their bloody fingers on the pulse of the Middle East, while also helping them open up new veins in Russia and China where long-oppressed Turkic minorities like the Uighurs continue to serve as an exposed Achilles heal for the Eurasian Century.