At least 30 institutions and hundreds of protesters are calling for university directors to promote gender equality on campus.
shared via..  TeleSur           A new 'Feminism Seizes' movement is challenging Chile's education system as female students march to demand a university environment free of sexism, harassment and sexual abuse.
Over 30 institutions and hundreds of protesters have picked up the call for university directors to foster programs which promote equality and mutual respect as educators from at least 35 facilities enter their third week of strikes.
Danae Borax, spokeswoman for the faculty of law at the University of Chile, said the movement was born out of students' concerns about the levels of physical, psychological and sexual violence they are exposed to. "An assembly with more than 1,000 women shows that this is a real problem and that is a concern," she said.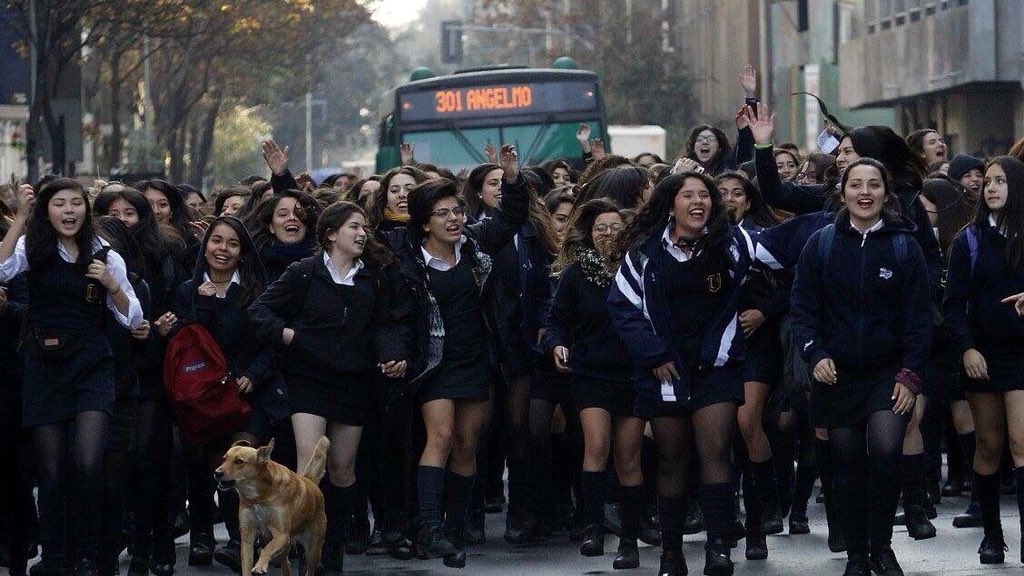 After realizing their complaints about gender violence were falling on deaf ears, 600 students decided to launch a protest which has since spread across the nation. Continue reading "'Feminism Seizes' movement attacks Patriarchy in Chile"