#RiseUp4Rojava: From Global Action Days to an worldwide campaign against Turkish fascism.
On January 27 and 28 the Global Days of Actions, activists in more than 60 locations in over 20 countries demonstrated against the looming attacks by the Turkish state against the Rojava revolution
. The activists not only denounced the imperialist policy of Erdogan regime, but also made clear which companies benefit from the war.
They protested in front of various arms companies such as BAE Systems in London, Rheinmetall in Austria and Germany, and financial institutions such as CreditSuisse in Switzerland.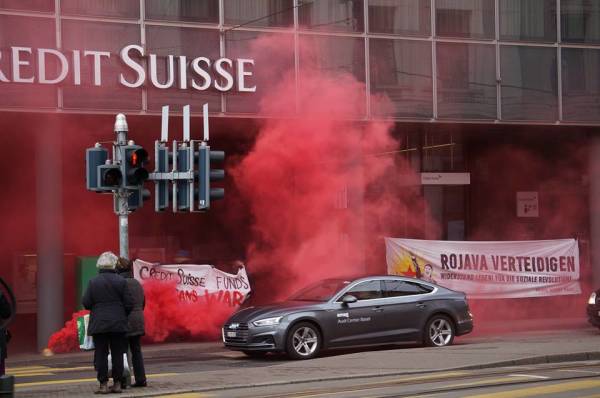 Suruç Families Initiative: 'We are Getting Arrested Instead of Killers'
From the action days, which the Internationalist Commune of Rojava had called for, now a campaign with the name "RiseUp4Rojava" – smash Turkish fascism" emerged, which has been already joined by around 20 organizations, such as CNT, PlanC, the Association of students Kurdistan (YXK) and InfoAut. Continue reading "New campaign "#riseup4rojava – Smash Turkish fascism!""