Houthi/Ansarullah block Saudi Oil tankers in Bab-el-Mandeb Strait
Vessel NCC DAMMAM (click for details,position) with mock-up of missile attack       (IMO: 9335056, MMSI: 403508001) is a Saudi Chemical/Oil Products Tanker
Saudi Arabia has halted oil shipments through the Bab-el-Mandeb Strait, the country's energy minister has said. It follows a Houthi/Ansarullah missile attack on a Saudi oil tanker off Yemen's western coast after the latest massacre of children by Saudi Air Force .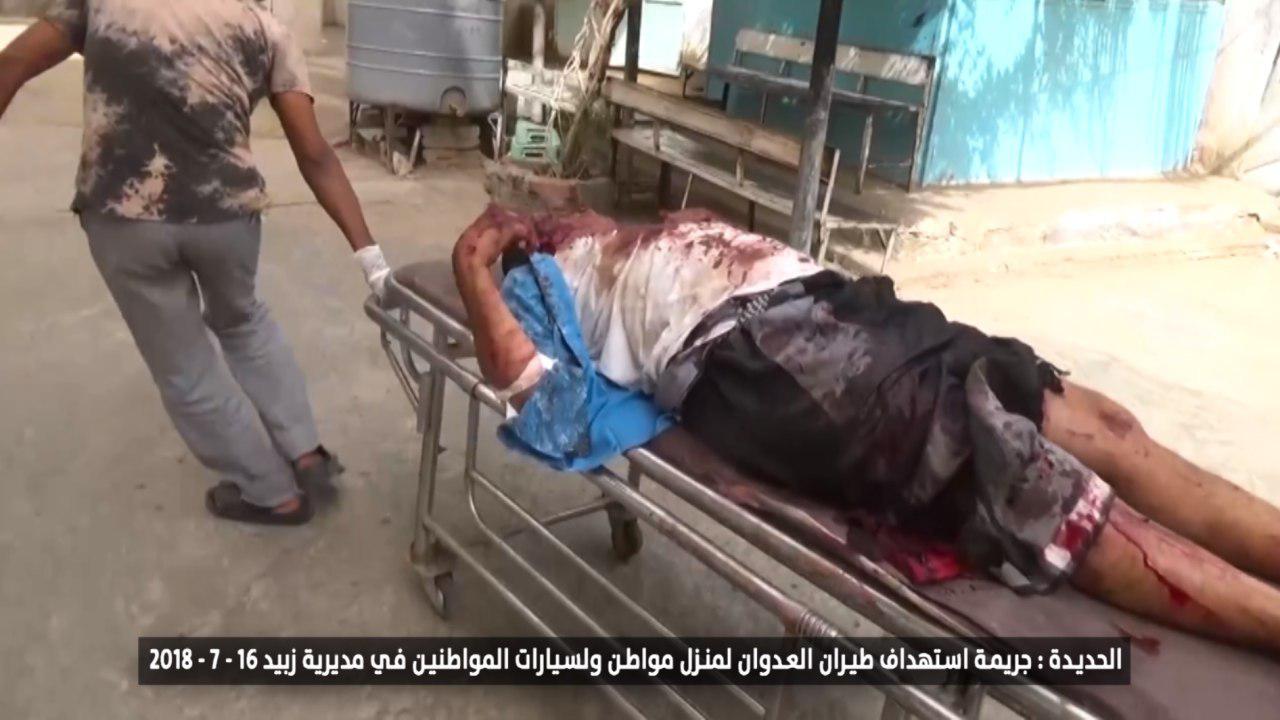 The tanker attack was 'in response to the US-Saudi massacre in Hodaydah'  (July.16.2018)
Bob Cavnar, an oil industry expert, told Al Jazeera the announcement had already added $1 to the cost of a barrel of oil on stock markets. He said any delay in the delivery of crude from Saudi Arabia would have repercussions on global supplies and economies.
The halt in shipments will last 'until the safety of shipments through the strait, which connects the Red Sea and the Gulf of Aden, is ensured', Khalid Al-Falih said in a statement.
see also.. Kuwait May Suspend Oil  Exports Through
Bab el Mandeb Strait   2 hrs ago
Hopefully the missile attacks will finally force the Saudis to the negotiating table. After 3 years ignoring the continuing massacre for arms profits the West may finally take notice with the threat of soaring oil prices.
The Houthi/Ansarullah fired one of their increasingly sophisticated home made missiles at the passing Saudi oil tanker, the  NCC Dammam  in response to an air strike on Hodeidah on Monday that massacred at least a dozen civilians, including seven children.
The damage to the tanker, by chance was only slight, but the attack has forced the Saudis to suspend the hugely important passage of its tankers through the narrow Bab-el-Mandeb  strait.
Tensions have been rising in recent days after the Houthis/Ansarullah, who control most of northern Yemen, launched a series of missile strikes on Saudi Arabia, including the capital Riyadh.
North and West Yemen are now effectively a separate country, (as they were before for many years). The war began when Saudi Arabia "appointed" their president Hadi, (he was the only candidate in disputed elections), causing the Houthii/Ansarullah movement to eventually rise up and sweep the country.
see also.. Depraved USA and UK green light Genocide of Millions for Profit in Yemen
The Saudis then recruited the US and Sunni countries to throw out Houthi/Ansarullah, with UN acquiescence, and have been bombing, blockading, starving and fragmenting the country ever since. Continue reading "Saudi oil route Blocked as Houthi/Ansarullah missile Hits oil tanker NCC Dammam"